Short-term:
Bulls finally pushed to the 280 level as we have discussed. However, so far it's, not strong enough and a pullback seems like a likely outcome. Once again, Bulls are over extended on many of our indicators. We also have a possible double top with the high at the end of February.  We will likely see another test of the range breakout around 274 which would also fill the large open gap. If Bears do not break strongly back into the range, The Bulls will take back the ball and go for a test of the all time high.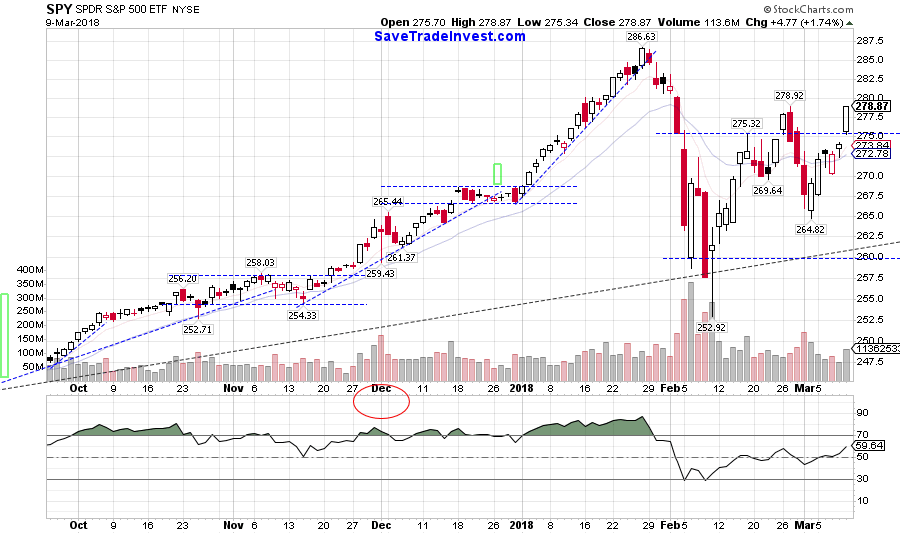 Statistics for 1 up week on the S&P: 50% chance of closing green but with a bad profit factor.

Medium-Term:
We are in the final phase of the long 8-year bull market and we just saw/are currently in the exhaustion phase of the Bull move. Since we have finally seen the abrupt pullback, we have been mentioning, Bulls will now use their get-out-of-jail-free card (from the long-term update). We are also currently seeing the trading range we spoke about which could still last another month or so. Bulls will then likely try at the least, to retest of the January high. So while we believe the February pullback was a buying opportunity. The Bulls safety net is now gone, until a decisive new high is reached.
The period above the moving average came to an end at 64 weeks. This was the longest period above the average in the history of the S&P! So we clearly saw a historic bull move. Markets have inertia and this is why we believe Bulls are still safe and will likely (at the very least) make a clear lower higher over the next few weeks/months. So for now, the chance of this turning straight into a bear market are less than 20%.
Long-Term:
Long-Term Market Outlook (Updated 11/5/17).
The Calendar:
This week: we will see a good amount of data which will start to help paint the picture on Q1 2018.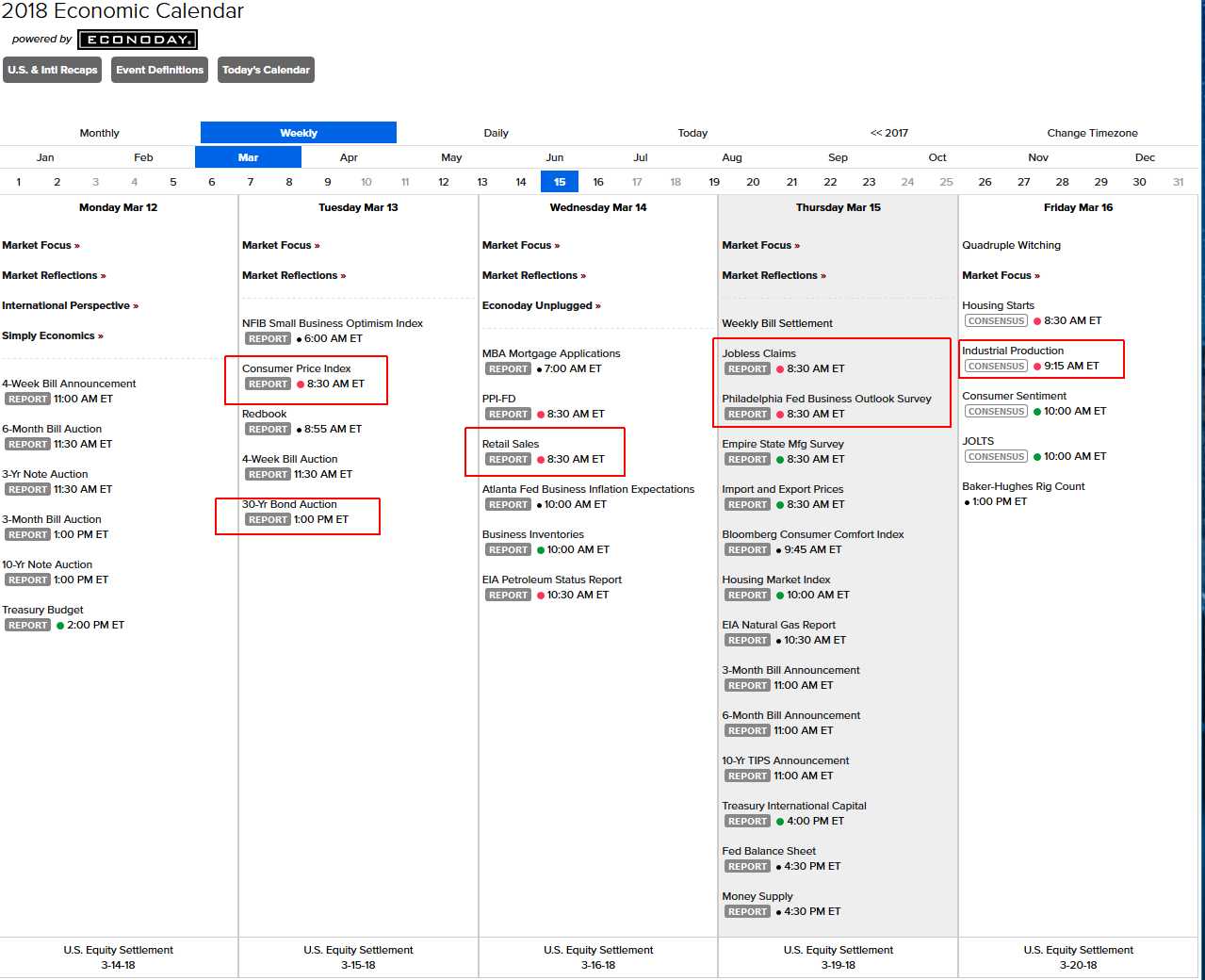 Next Week: we will have the FOMC announcement (currently there is a 90% chance of a rate hike).
Trend Following Models:
Our long-term models are Bullish.
Our medium-term models are Neutral.
Our short-term models are Bullish but turning Bearish.