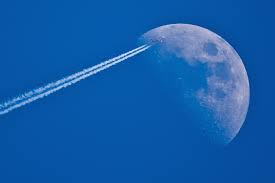 Short-Term:
No updated last week since there was nothing new to add. We hit our 257 target on Friday as the market continues to march higher, seemingly with no pullback in sight. We are however, starting to notice some short term red flags. Fridays close was on a large gap higher that ended in a bearish hanging man candle. We also saw a volume surge on the gap, which is a sign of exhaustion. So therefore, we are expecting a pullback over the next few days, that will likely again be bought. For Bears to have some hopes of a deeper pullback, they need to break below Thursday's 254 low.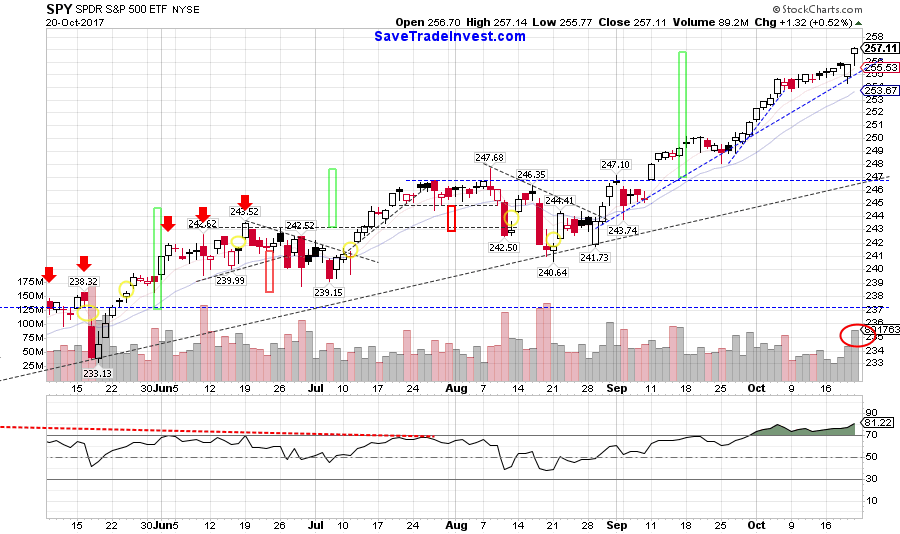 One thing I have noticed is that there is some hidden selling going on. During the March climax, Tick closed strong every single day for a few weeks in that period, while in the current climax it has seen relatively weak closes. This tells me large institutions are beginning to sell into this rally.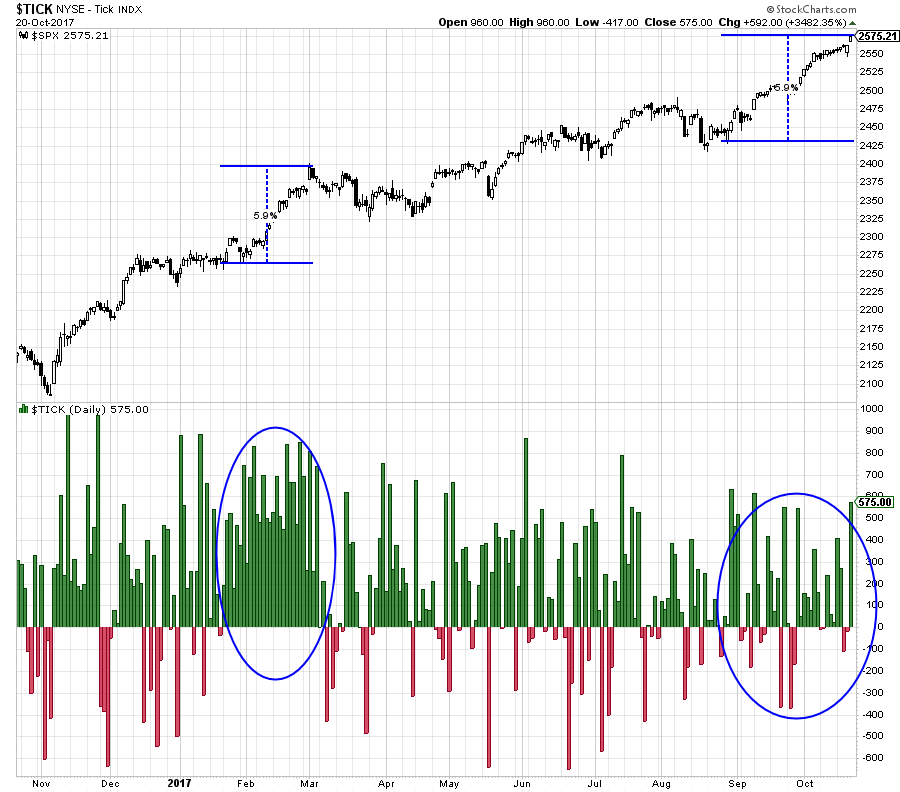 Statistics for 5 up week on the S&P: 57% chance to close green the following week with a profit factor around 1.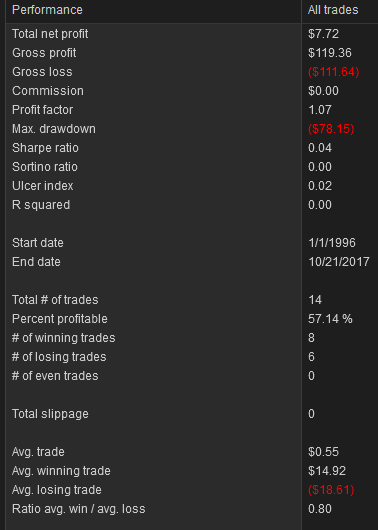 Medium-Term:
As we mentioned last week, we are now in the final climax phase of the long 8 year bull market. This will be the exhaustion phase of the Bull move. While this phase could continue for some time, chances are the upside is limited to around the 260-270 level in the medium term, but with a such a climax rationally goes out the window. Also of note is that there is a long standing trend line dating back to the 2009 low above at this same 260-270 level. A break of this line will further increase the change a large, abrupt pullback. While the chances of such a sudden "crash" remain low by definition, they are slowly increasing.
SPY has now risen for 11 months is a row which breaks the previous record, which is another sign of the current climatic market phase. We are now seeing volume indicators spike higher while at the same time momentum is slowly weakening. This type of divergence should lead to a sharp 1-3 month pullback which can start at any time over the next few months. The 242 level would be the first line in the sand. However, Bulls will likely buy the first pullback so Bulls continue to be in full control.
Even more evidence of the current climax can be seen with SPY being above its moving average (the blue line) for 48 periods. This is extremely unusual and we normally leads to a fall below this average in the near future. This is now the longest period above the average since 2003 (about 50 periods), so we are very rare territory.
Long-Term:
Long-Term Market Outlook (Updated 4/16/17).
Starting in October 2017 the Fed will begin to shed its balance sheet which should prove to be a problem later in 2018. (Oddly enough it does not seem to have started yet).
Here is the Full Plan.
The Calendar:
This week: we have a few data points on housing and manufacturing, as well as the GDP number.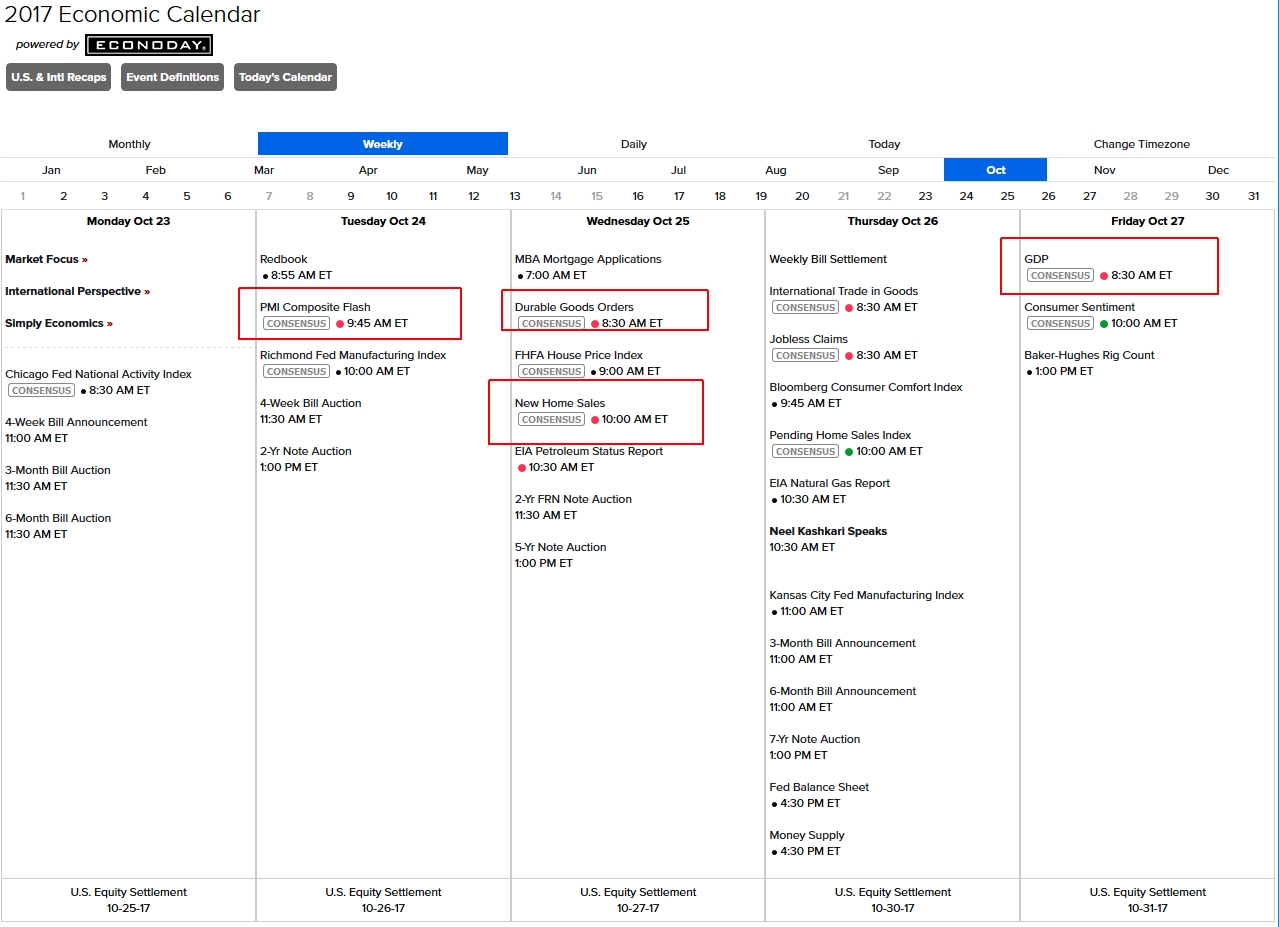 Next week: will be all about the FOMC and their long term plan.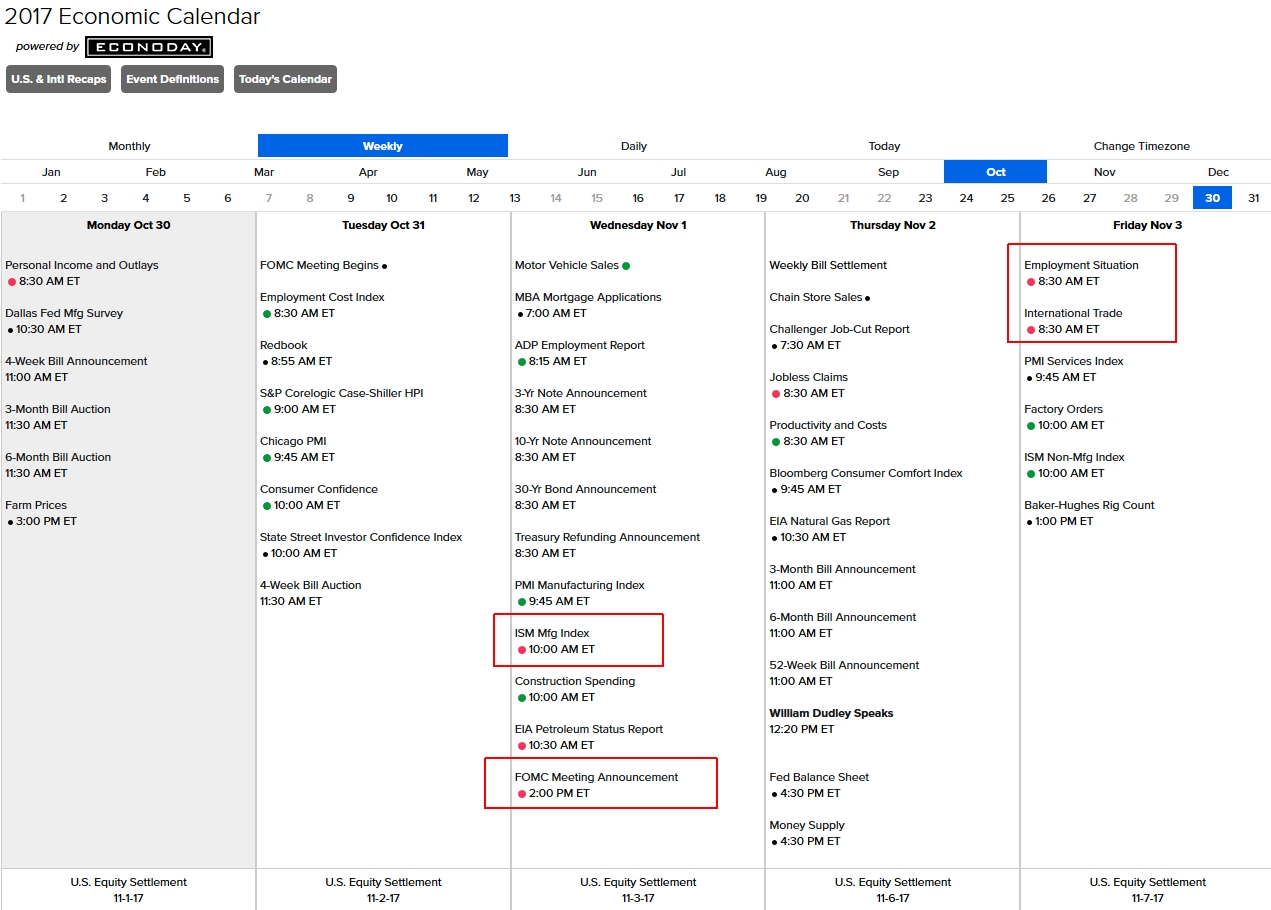 Trend Following Models:
Our long-term models are Bullish.
Our medium-term models are Bullish but weakening.
Our short-term models are Bullish.