Short-Term:
Last week we absolutely nailed the trade. We saw a final push up to the 241 area followed by a large move down to the 235 area with the negative news surrounding President Trump. Once again, technicals always seem to be able to predict the future.
This week, since the market bounced hard off the 235 area, this has created confusion. Bears still have a slight edge but we can not rule out another test of the all time high by the Bulls. Chances are we stay between 241-235 this week while market figures out its next move. Chances of a range week are also increased due to the holiday weekend.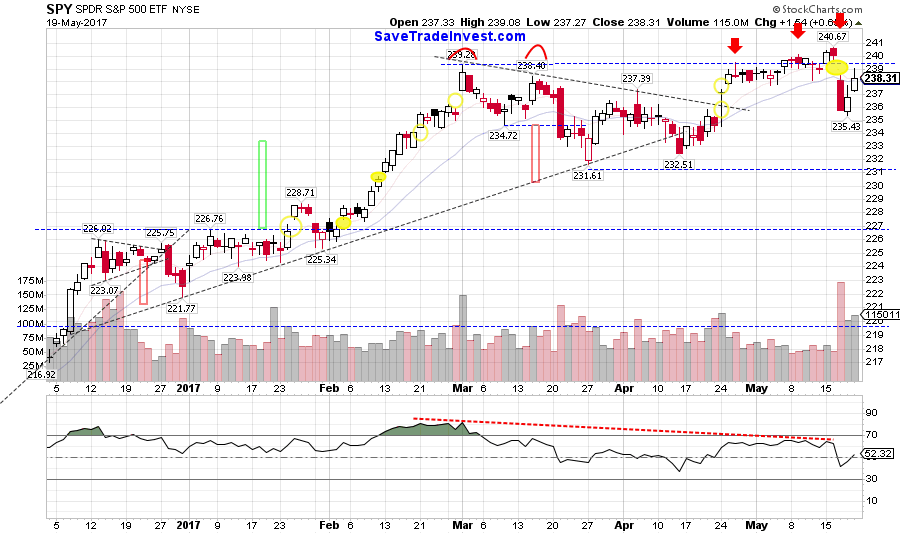 Statistics for 2 down weeks on the S&P: next week historically, has a 56% chance to close in the green, with a not so great profit factor.
Medium-Term:
We saw a large move down on May 17th which was quickly bought. This move could have been a warning shot (which creates a sort of fog of war). If Bulls can not quickly make another strong breakout, Bears will look to take back control. Overall, we are still looking for a high to low 5% pullback. If we do see this pullback, it will likely test the 2017 open around 224-227. The Pullback however, will almost certainly be bought and the market will attempt to at least retest the highs later in 2017. At that time we will see the next real chance to see a strong Bear trend emerge.
As far as Historical periods go: we are now entering the weakest part of the year for the equities market. "Sell in May and go away".
Also of note, SPY has been above its moving average (the blue line) for 26 periods. This is extremely unusual and we normally leads to a fall below this average in the next 2-4 bars or so. This is now the longest period above the average since 2003, so we are in very rare territory.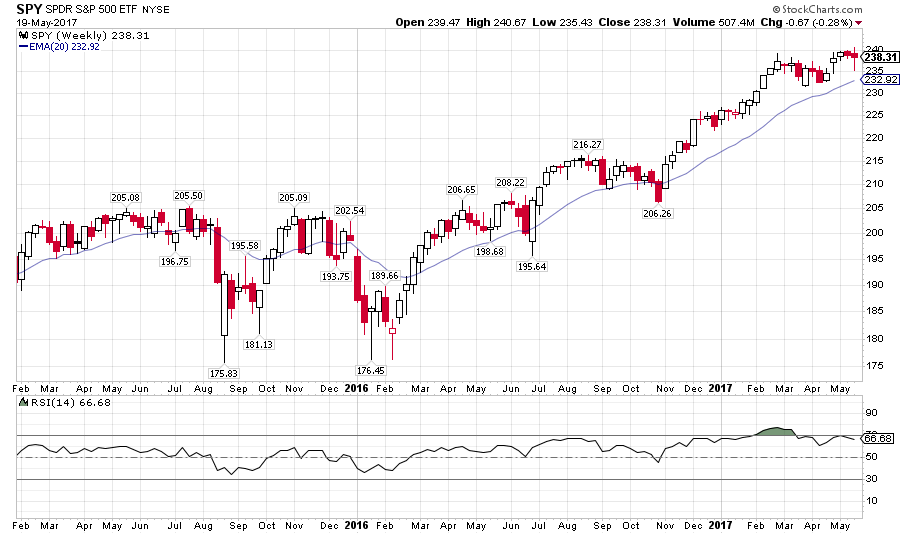 Long-Term:
Long-Term Market Outlook (Updated 4/16/17).
The 2400 target was fulfilled. This was a great area to take some profits off the table, and we should normally see a pullback here. (3/5/17)
The Calendar:
This week we will see the FOMC minutes along with a bunch of Fed speakers leading into MDW.
Next week, the markets will be closed on Monday and we will have the employment report on Friday.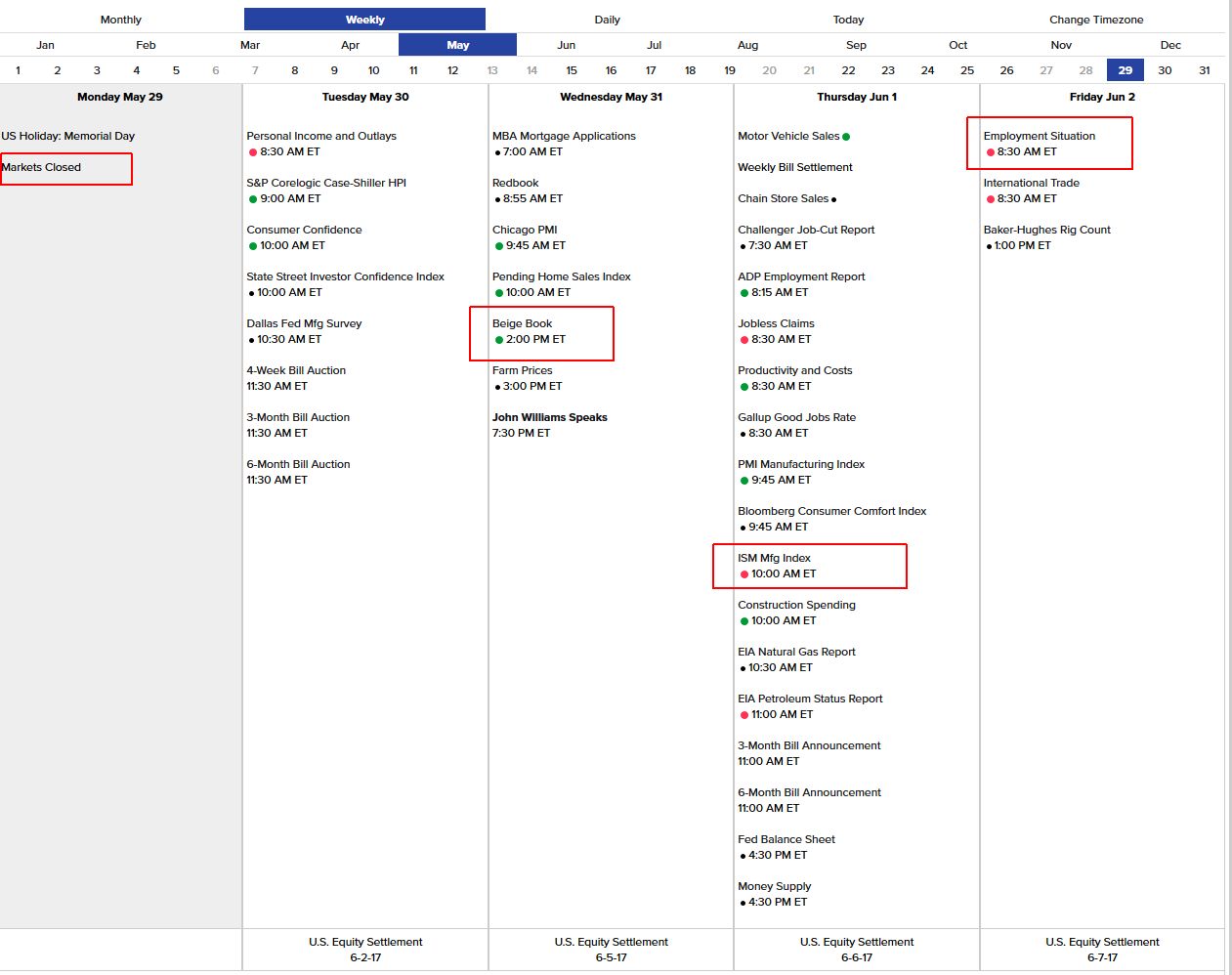 Trend Following Models:
Our long-term models are Bullish.
Our medium-term models are Neutral.
Our short-term models are Neutral.