Short-Term:
There was no update last week since all prior points were still applicable.
Bulls are clearly weakening now, but Bears need to strike soon. We are starting to see negative divergences appear all over as market internals continue to weaken. As we have noted, we still believe The Bears hold a slight edge. This means that if we do see another small push higher, it should eventually fail and we should fill the Gaps around 235.
Ideally, we would like to see one more push higher this week to around the 241 area. This would be where we start to aggressively short with a tight stop about 1% higher.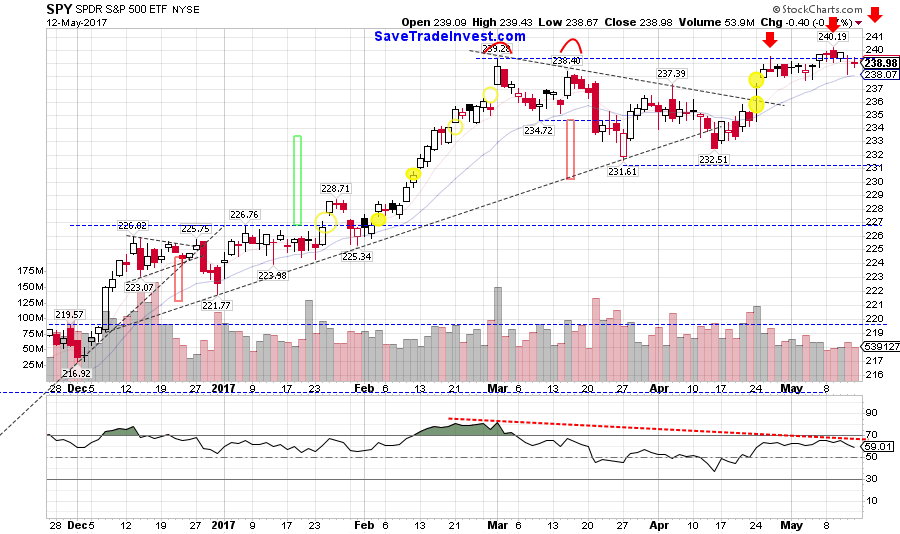 Statistics for 1 down week on the S&P: next week historically, has a 59% chance to close in the green, with a decent profit factor.
Medium-Term:
The market has started to show signs that is has begun coiling for a big move. Since we are still looking for a high to low 5% pullback, we think this move will be likely be to the down side. If we do see a pullback, it will likely test the 2017 open around 224-226. The Pullback however, will almost certainly be bought and the market will attempt to at least retest the highs later in 2017. At that time we will see the next real chance to see a strong Bear trend emerge.
As far as Historical periods go: we are now entering the weakest part of the year for the equities market. "Sell in May and go away".
Also of note, SPY has been above its moving average (the blue line) for 25 periods. This is extremely unusual and we normally leads to a fall below this average in the next 2-4 bars or so. This is now the longest period above the average since 2003, so we are in very rare territory.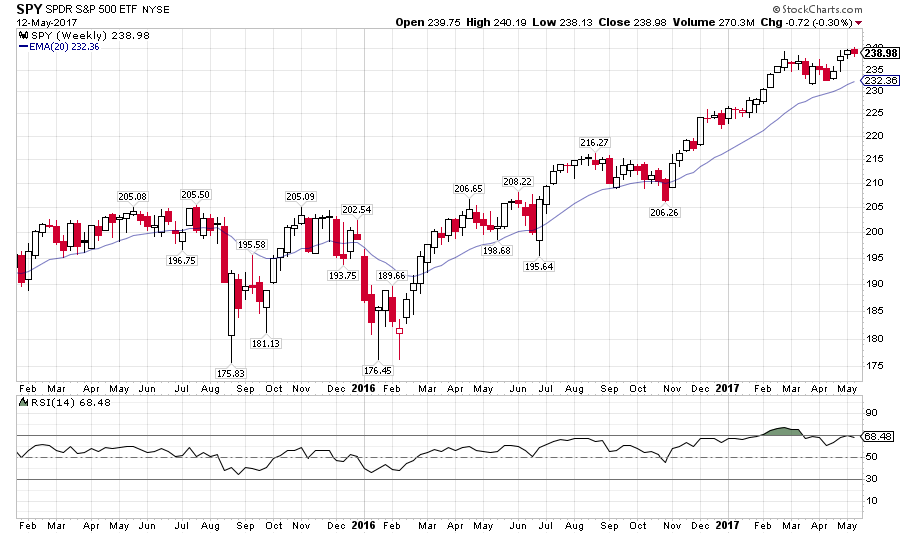 Long-Term:
Long-Term Market Outlook (Updated 4/16/17).
The 2400 target was fulfilled. This was a great area to take some profits off the table, and we should normally see a pullback here. (3/5/17)
The Calendar:
Decent amount of Data coming this week.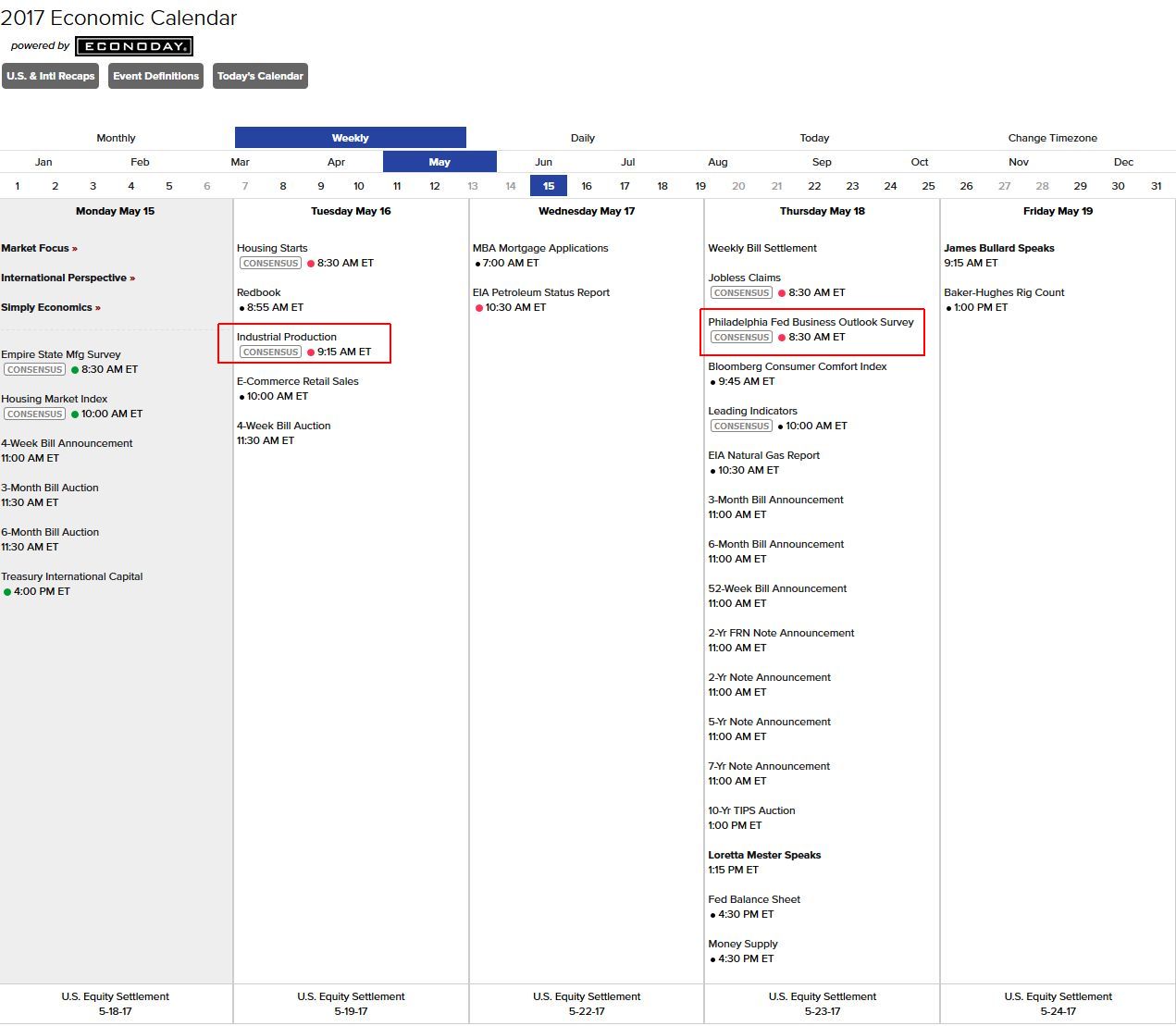 Trend Following Models:
Our long-term models are Bullish.
Our medium-term models are Neutral.
Our short-term models are Neutral.