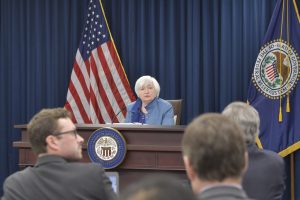 Short-Term:
There was no update last week since all prior points were still applicable.
We saw the bounce over the last 2 weeks as we expected. Bulls have brought us to the top of the range and are poised to make an attempt at the all time high. As we have noted, we still believe The Bears still hold a slight edge. This means that if we breakout, it should eventually fail. The rally this time around is much weaker than the rally leading up to the March 1 high. A new high will lead to the creation of new negative divergences which are needed to put in at least a short term top.
The first target after a failure are the open gaps in yellow below.
Statistics for 2 up weeks in a row on the S&P: next week historically, has a 57% chance to close in the green but with a bad profit factor which tell us the chance for a bigger red bar is slightly higher than normal.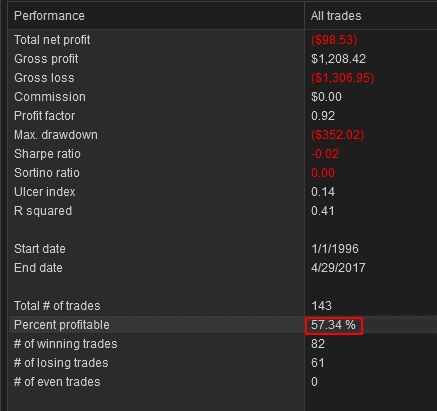 Medium-Term:
Since March closed in the red and April with a Doji (undecided), an extra 2-4% pullback is a bit less likely.  If we do see a pullback, it will likely test the 2017 open around 224-226.  This time frame should also coincide with the anticipation of the the debt ceiling and tax fight in May – June. The Pullback however, will almost certainly be bought and the market will attempt to at least retest the highs later in 2017. At that time we will see the next real chance to see a strong Bear trend emerge.
Also of note, SPY has been above its moving average (the blue line) for 20 periods. This is extremely unusual and we normally leads to a fall below this average in the next 5 bars or so.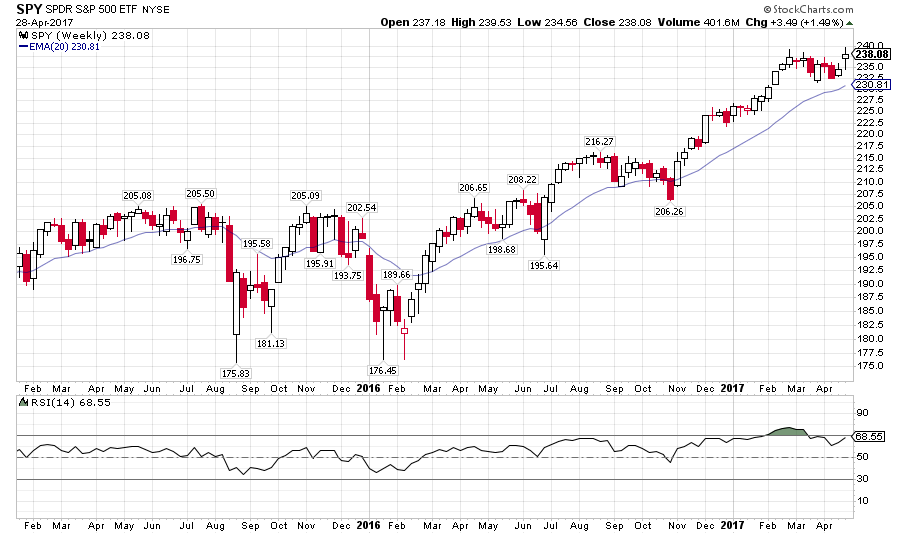 The bottom line is: 228 is the first line that The Bears need to break to be taken seriously.
As we have mentioned, long term yields on bonds have begun to act differently than in recent years. This could be an issue if yields keep on rising. We now are on the second leg of the pullback. It will be key to see how strong the move back up will be. This will tell us whether the low in yields was in.
Long-Term:
Long-Term Market Outlook (Updated 4/16/17).
The 2400 target was fulfilled. This was a great area to take some profits off the table, and we should normally see a pullback here. (3/5/17)
The Calendar:
This week we have many data points capped off with the FOMC and Employment report. Even with only a 4% chance of a hike, we should see a good amount of extra volatility.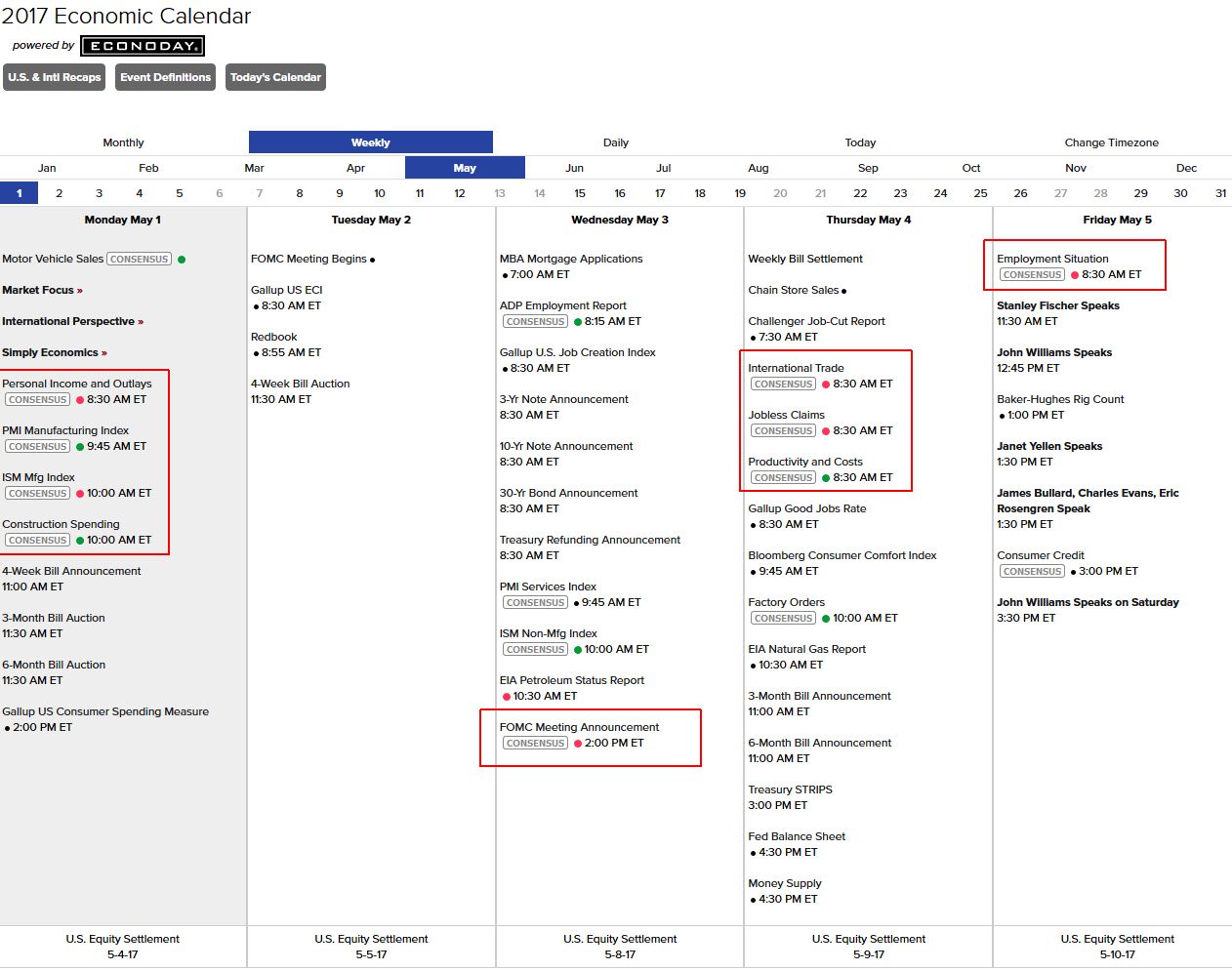 Next week will be a bit slower on the data side.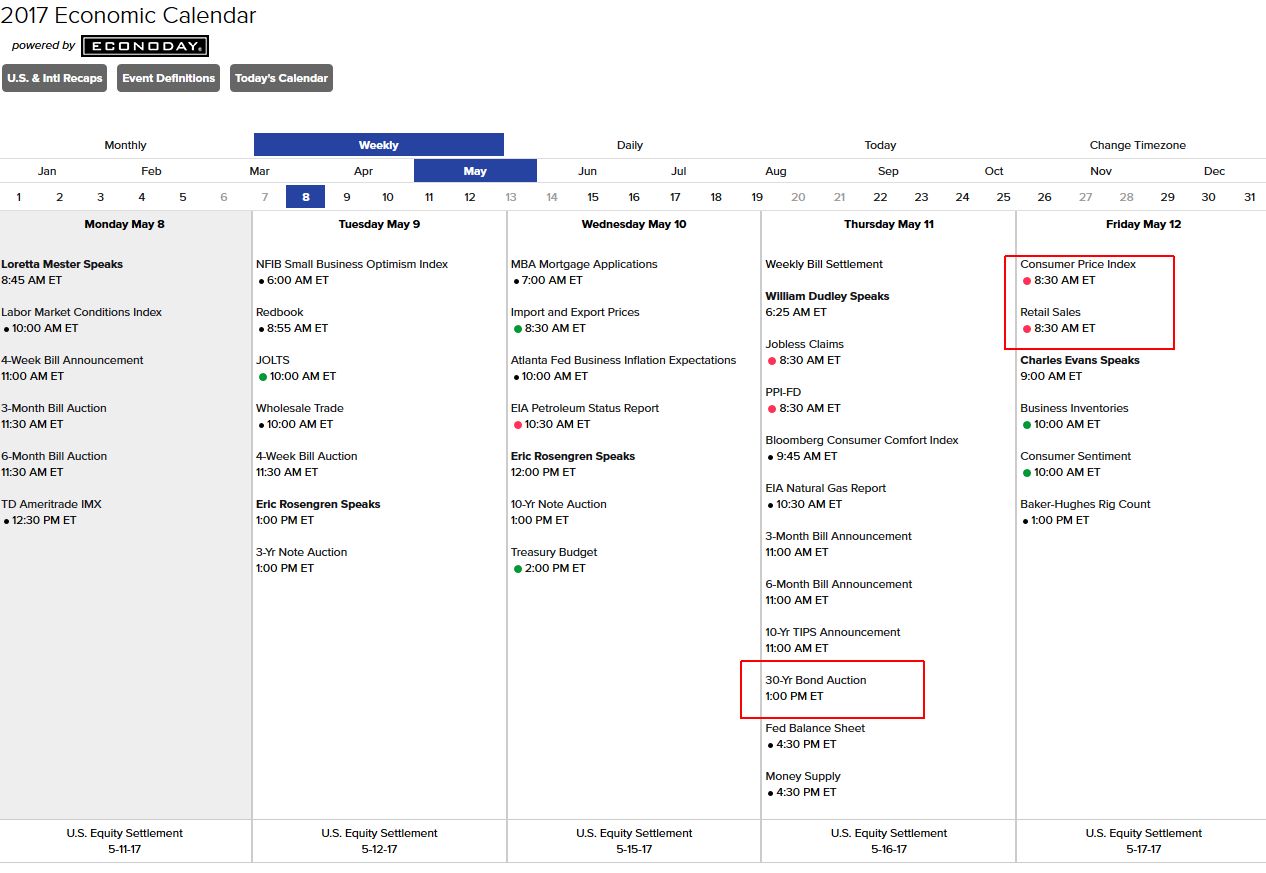 Trend Following Models:
Our long-term models are Bullish.
Our medium-term models are Nutral.
Our short-term models are Bullish.