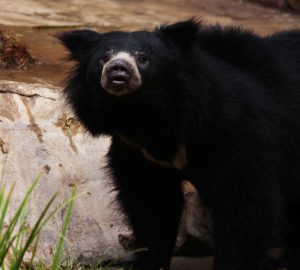 Short-Term:
The Bulls are starting to show signs of fatigue. They still hold a slight edge but this is the Bear's best chance to attack in almost 2 months. Divergences are appearing, internals are weakening, while at the same time, the chart pattern is becoming more favorable. We may still see bit more upward pressure early this week but aggressive traders will start to short in anticipation of a possible double top. With the buy climax we saw a few weeks ago, this top pattern may have about a 50% chance of changing the short term trend (which is much higher than normal). This dip will still eventually be bought. In the meantime, we are still expecting a test of the trend line around 232-233.
Medium-Term:
Bulls have bought themselves more time. There will likely be a pullback in the short term to alleviate the overbought conditions. That pullback will almost certainly be bought and the market will attempt to at least retest the highs. This will be the next chance to see a stronger Bear emerge. This time frame should also coincide with the anticipation of the upcoming French elections this April or the debt ceiling fight in May. In our opinion, a Le Pen win would be much worse than Brexit for the Market. We think it would signal the final Knell for the Eurozone. Brexit is expected to take place sometime in Q2 so that will add volatility when the event actually takes place. Also, domestically, we have hit the Debt ceiling and the treasury is currently using extraordinary measures. This will lead to another large fight in Congress in a few months which will once again negatively impact the markets.
228 is the first line that The Bears need to break to be taken seriously.  As stated above; there is a much better chance atm that bulls will buy this first dip over the next month before a more sustained pullback that we believe will eventually test the 224 level.
Volatility has become very low over the last few weeks. This is signaling things are too complacent. Couple this with very high bullish positions, and Bears could make a large stop run with little warning.
As we have mentioned, long term yields on bonds have begun to act differently than in recent years. This could be an issue if yields keep on rising. As we expected a short squeeze started a few weeks ago fueled by mandatory fund re-balances. Leg one of the squeeze has completed. Look for a second leg coinciding with the coming market pullback. We also now think the end of this Bull market will coincide with the 10year yield around 3.5%.
We are keeping an eye on Crude. Smart money is currently extremely short. The last time this happened was when oil crashed in 2014. So we could see up to a 40% retrace of the gains made since the February 2016 low. This would ultimately put extra pressure on the overall market.
Long-Term:
Long-Term Market Outlook (Updated 1/1/17).
The 2400 target was fulfilled. This was a great area to take some profits off the table, and we should normally see a pullback here.
The Calendar:
The highlight of the week will be the speech from Yellen. The market will look for clues for the next rate hike, which is currently expected in June by a 55% margin.
Next week we will have a parade of Fed speakers and the GDP report.
Trend Following Models:
Our long-term models are Bullish.
Our medium-term models are Bullish but turning Bearish.
Our short-term models are Bearish.