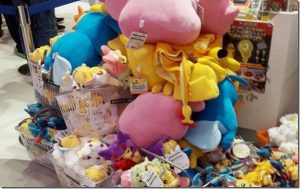 Short-Term:
Last week we were looking for a gap fill, and that was exactly what we saw. This week, we are still in a typical range pattern. As long as we do not break 230 we are looking for a move back down to test the 225-226 area. We have also noted that while still small, chances are increasing for a large Bear day that can come out of the blue. Such a day will likely run a bunch of stops down to the 223 area.
If we do see another all time high this week, Bulls will have a little more time with a flat to small upward bias. The Bulls however, will again not be able to go much further without a larger correction.
Medium-Term:
Storm clouds are still gathering. There has been good amounts of inflows from retail investors over the last couple of months. This is not a good sign as they are always the last to buy. Dow 20k has peeked some of main streets interests in the market once again. Also, the huge rally in small caps historically lead to medium term tops on the SPX within a month or two. We are also now seeing longer term momentum weakening with funds fully invested, which is another red flag. 223 is the first line that The Bears need to break to be taken seriously.  There is a better chance atm that bulls will buy this first dip over the next month before a more sustained pullback that we believe will eventually test the 215 level and possibly fill the large election gap. This larger pullback could still be a couple months away.
Volatility has become very low over the last few weeks. This is signaling things are too complacent. Couple this with very high bullish positions, and we are looking for something to rattle the market in the near future.
As we have mentioned, long term yields on bonds have begun to act differently than in recent years. This could be an issue if yields keep on rising. As we expected a short squeeze started two week ago fueled by mandatory fund re-balances. Leg one of the squeeze has completed. Look for a second leg coinciding with the coming market pullback.
We are 3 for 3 in favor of the bulls, as far as early statistical barometers. So historically 2017 should be an up year for the SPX.
Long-Term:
Long-Term Market Outlook (Updated 1/1/17).
The Calendar:
This week we start to see a parade of Fed speakers the will be capped off with Yellen next week.