Short-Term:
The amazing rally continues. We were puzzled last week when many of our models were not extremely overbought. They turned out to be right and we continued to push higher. Many are still not at extreme level, so we expected another new high this week. That being said, we are still overbought and slowly getting to an extreme level. While the market can still push a bit higher, we live on earth and gravity will eventually win out. We are fairly confident that we will see a retrace this week or early next week to the 232 area to test the trend line and the gap.
Medium-Term:
Bulls have now bought themselves more time. There likely will be a pullback in the short term to alleviate the overbought conditions. That pullback will almost certainly be bought and the market will attempt to at least retest the highs. This will be the next chance to see a strong Bear emerge. This time frame should also coincide with the anticipation of the upcoming French elections this April. In our opinion, a Le Pen win would be much worse than Brexit for the Market. We think it would signal the final Knell for the Eurozone. We also need to keep an eye on the Dutch elections on March 15. Wilders, who leads in current polling, would also like to exit the EU.
228 is the first line that The Bears need to break to be taken seriously.  As stated above; there is a much better chance atm that bulls will buy this first dip over the next month before a more sustained pullback that we believe will eventually test the 223 level and possibly fill the large election gap later this year.
Volatility has become very low over the last few weeks. This is signaling things are too complacent. Couple this with very high bullish positions, and Bears could make a large stop run with little warning.
As we have mentioned, long term yields on bonds have begun to act differently than in recent years. This could be an issue if yields keep on rising. As we expected a short squeeze started a few weeks ago fueled by mandatory fund re-balances. Leg one of the squeeze has completed. Look for a second leg coinciding with the coming market pullback. We also now think the end of this Bull market will coincide with the 10year yield around 3.5%.
We are 3 for 3 in favor of the bulls, as far as early statistical barometers. So historically 2017 should be an up year for the SPX.
Long-Term:
Long-Term Market Outlook (Updated 1/1/17).
The Calendar:
The market is closed on Monday and historically the next day is normally red. We also have the FOMC minutes on Wednesday.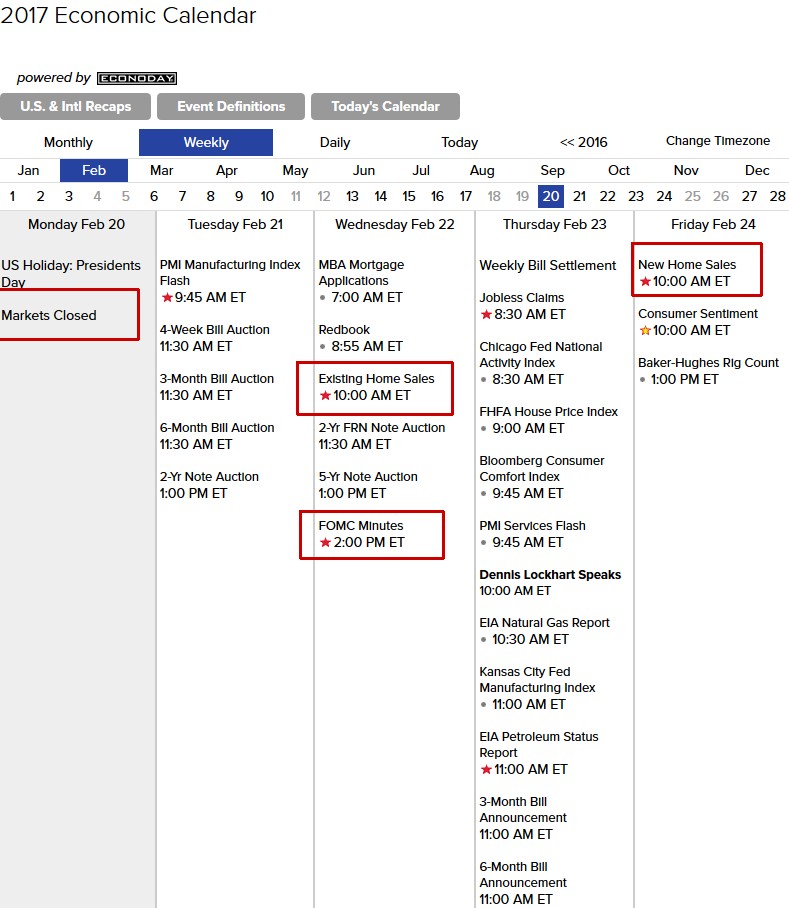 Lots of data coming in the following week.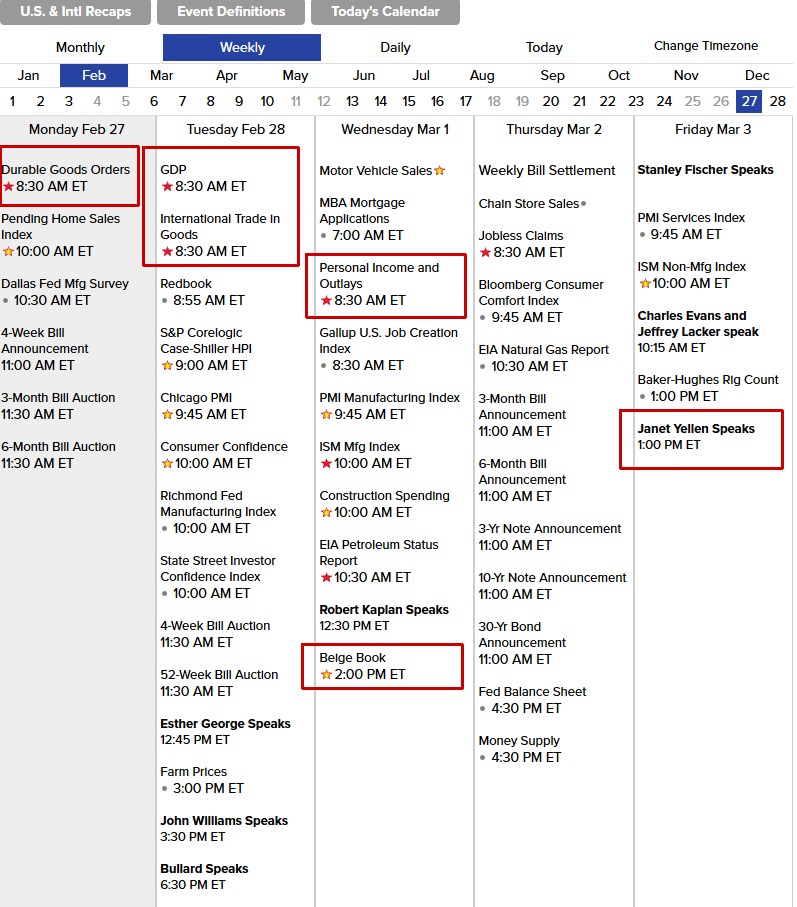 Trend Following Models:
Our long-term models are Bullish.
Our medium-term models are Bullish.
Our short-term models are Bullish.