Hey all, quick update this week due to unexpected travels. Luckily, almost everything we mentioned last week still stands, since we really went no where.
We are still in the range phase. Over the last year, this phase has lead to a decent pullback in the next few weeks. While historically, chances are about 50/50 for a break up or a break down, we think we will once again see a break down.
For Bears, a break of 225 should trigger a nice wave of selling.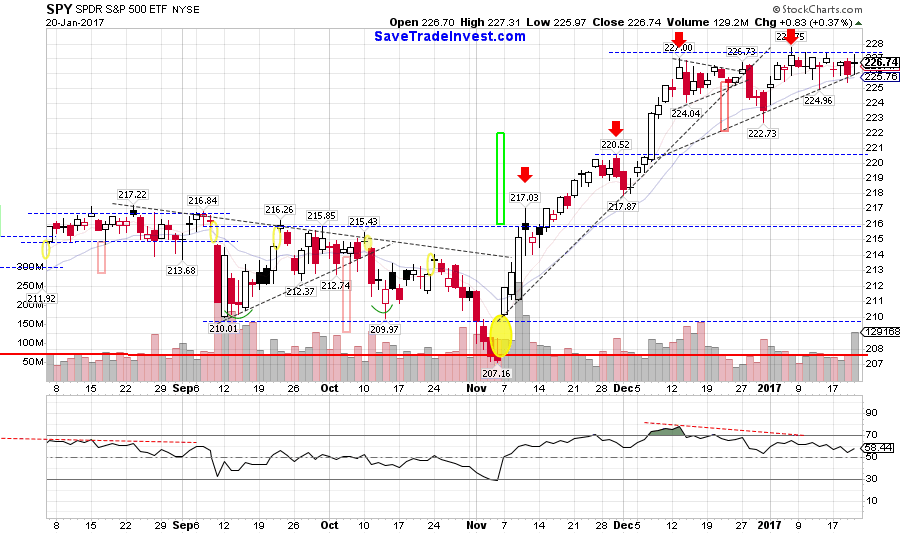 See last week's update for medium and long term section.
Back to normal next week =)