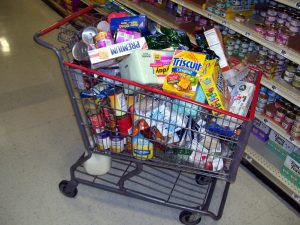 Short-Term:
As we week noted. We are looking for a final push up out of this range to become a false breakout. If we do not see a large up day tomorrow, there is a good chance this breakout will fail. At the same time, the market is also very overbought on many metrics. It needs a pullback before it can even think about going much higher at this point. This week we are looking for a gap fill and a move down to 225, which is the first target for The Bears.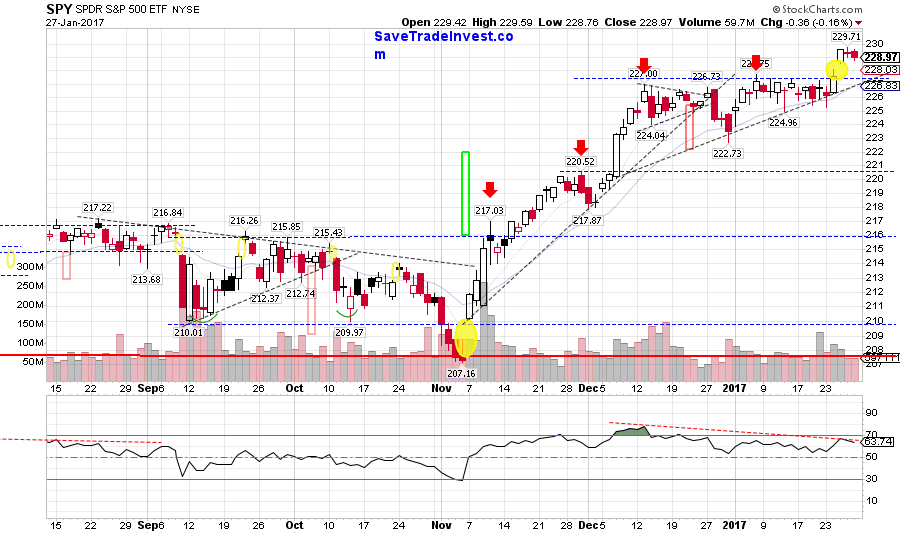 Medium-Term:
Storm clouds are still gathering. There has been good amounts of inflows from retail investors over the last few weeks. This is not a good sign as they are always the last to buy. Also, the huge rally in small caps historically lead to medium term tops on the SPX within a month or two. We are also now seeing longer term momentum weakening with funds fully invested, which is another red flag. 220 is the first line that The Bears need to break to be taken seriously.  There is a better chance atm that bulls will buy this first dip before a more sustained pullback that we believe will eventually test the 215 level and possibly fill the large election gap.
Volatility has become very low over the last few weeks. This is signaling things are too complacent. Couple this with very high bullish positions, and we are looking for something to rattle the market in the near future.
As we have mentioned, long term yields on bonds have begun to act differently than in recent years. This could be an issue if yields keep on rising. As we expected a short squeeze started two week ago fueled by mandatory fund re-balances. Leg one of the squeeze has completed. Look for a second leg coinciding with the coming market pullback.
As of now, we are 2 for 3 in favor of the bulls, as far as early barometers. Next, we will look to the performance of the entire month of January as the final early tell for the year.
Long-Term:
Long-Term Market Outlook (Updated 1/1/17).
The Calendar:
This week we have both the FOMC and the Employment report. So volatility should be on the rise.
Also, the medium term top in the presidential calendar coincides with this week.
Trend Following Models:
Our long-term models are Bullish.
Our medium-term models are Turning Bearish.
Our short-term models are Turning Bearish.