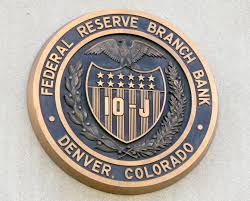 Short-Term:
Last week we saw a monster move with the SPX up over 3% as the Trump Rally continues. We noted that the bottom line was the pullback would be bought, but it was sooner and more aggressive than even we anticipated. This week we are expecting at least a small pullback. Many of our models are now at extremes so Bulls will have to take a breather asap. We are likely looking at a test of the black uptrend line around 224. Bottom line again is that any pullback will be bought.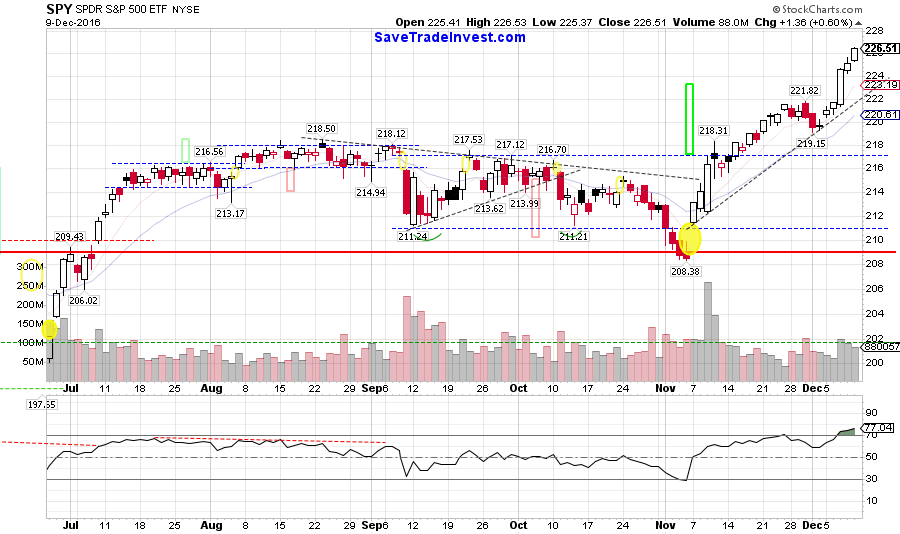 Medium-Term:
Storm clouds are still gathering but bulls are relatively safe int he short term. There has been good amounts of inflows from retail investors over the last few weeks. This is not the good sign as they are always the last to buy. Also, the huge rally in small caps historically lead to medium term tops on the SPX within a month or two. 217 is the first line that bears need to break to be taken seriously. However, rally last few weeks shows Bulls are still very strong and we are still likely to see more up ahead at least into into early January. We also believe we will flirt with 20K on the Dow to bring in even more retail investors.
As we have mentioned, long term yields on bonds have begun to act differently than in recent years. This could be an issue if yields keep on quickly rising. However, we could see a nasty short squeeze as we move past the Fed meeting.
We are also about to enter December seasonality but Santa seems to have started early this year.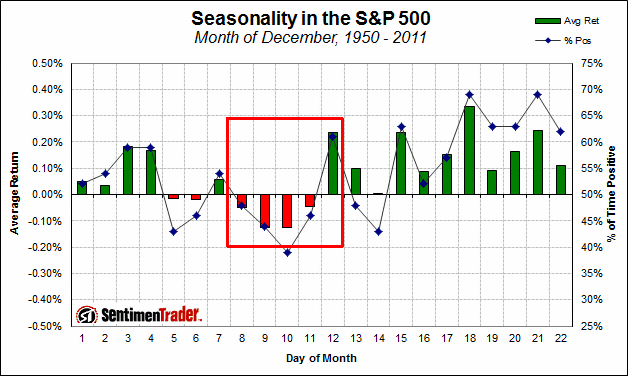 Long-Term:
Long-Term Market Outlook (Updated 9/5/16).
Calendar:
This week is all about the Fed. The chance of a hike is now at 95%. Since a hike is imminent, the most important take away from the meeting and the presser will be the language about future hikes. That will be the data point that moves the market.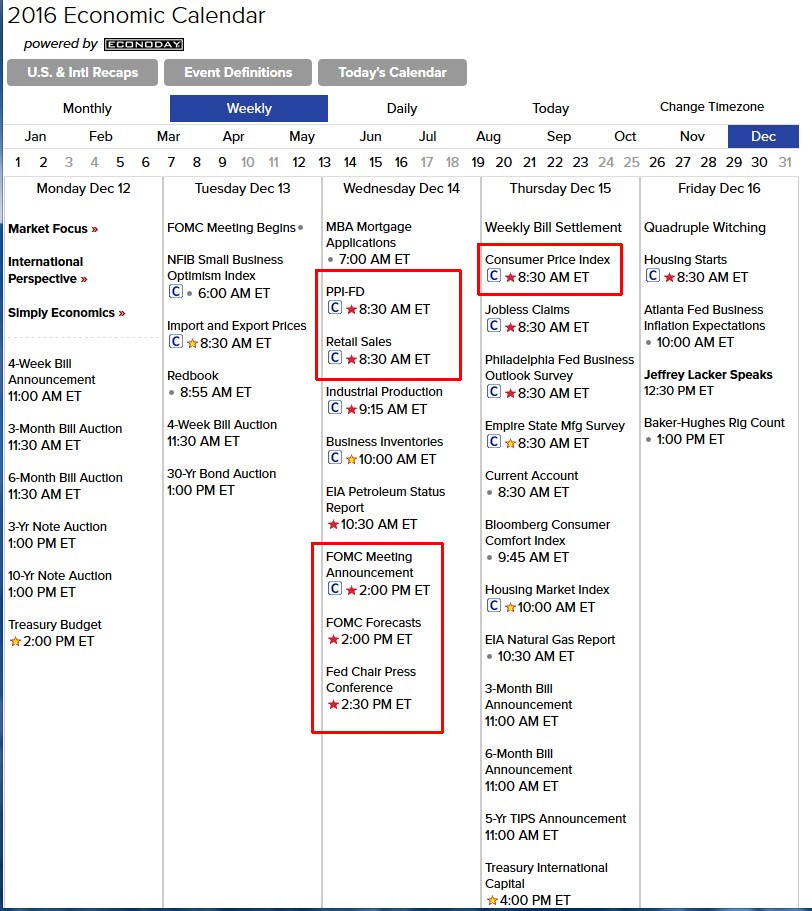 Trend Following Models:
Our long-term models are Bullish.
Our medium-term models are Bullish.
Our short-term models are Bullish but weakening.