Sorry for the no post last week. We were having some technical difficulties.
Short-Term:
Last week the SPX lost about 1% after the over extend rally. As we noted the 223 target would take some time to hit. The market is currently in a short term sideways to downtrend move which may continue early this week due to the "NO" vote in the Italian referendum. The short term impacts are not severe, but the stage is now set for an ITexit vote sometime in the future. The bottom line is this pullback will be bought, but that may have to wait until after the Fed meeting.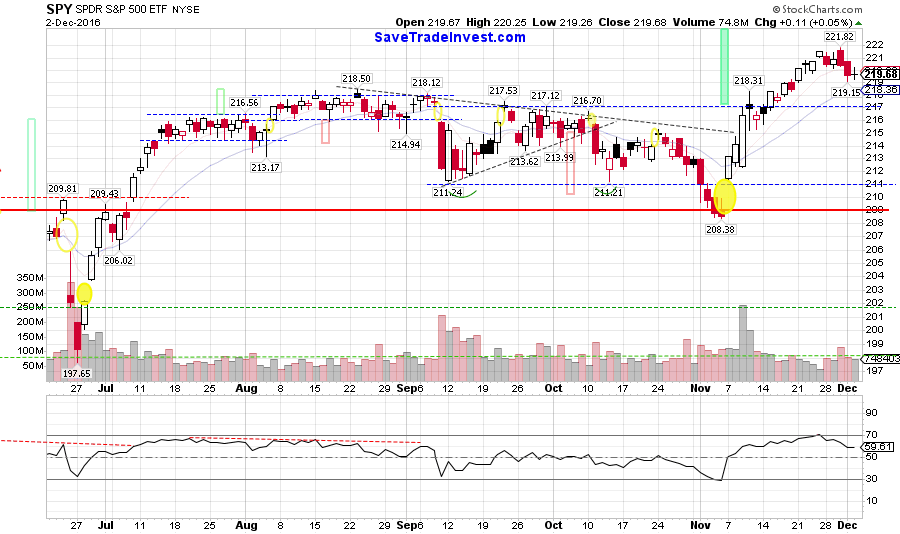 Medium-Term:
As we mentioned about storm clouds are gathering. Inflows seemed to be mostly from retail in the last few weeks. This is not the good sign as they are always the last to buy. Also the huge rally in small caps historically lead to medium term tops on the SPX within a month or two. 217 is the first line that bears need to break to be taken seriously.
Sunday December 4th was the Italian Referendum vote. Italy voted No and this vote could have huge consequences for Europe in 2017 and 2018. In the medium term Prime Minister Rensi says he will resign. So we add another risk into the market soup.
As we have mentioned, long term yields on bonds have begun to act differently than in recent years. This could be an issue if yields keep on quickly rising. However, we could see a short squeeze as we move closer to the next Fed meeting. Current odds of a rate hike are at 93%.
We are also about to enter December seasonality but we dont expect Santa to show until the fireworks from the Fed pass.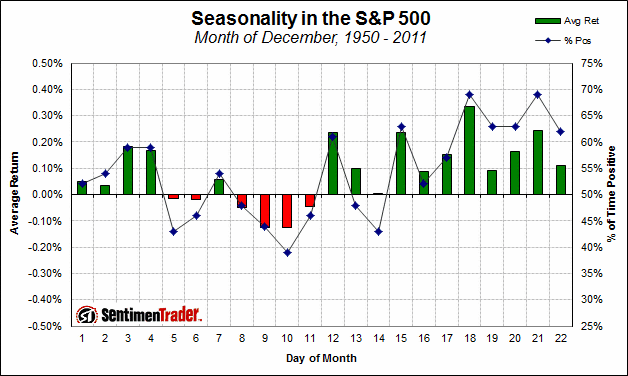 Long-Term:
Long-Term Market Outlook (Updated 9/5/16).
Calendar:
This week is much slower in terms of news than last week. We should see anticipation start to build for the FOMC meeting in the following week with the chances of a rate hike now at 93%.
Trend Following Models:
Our long-term models are Bullish.
Our medium-term models are Bullish.
Our short-term models are Bearish.