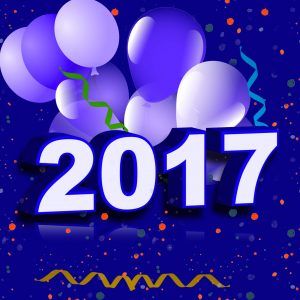 Happy New Year!!!
Short-Term:
Last week was a normal, low volume, melt higher, holiday week. We moved up about .25%, but we are now stuck in a triangle pattern. The odds are about 50/50 for a break out, or a break down. The Bulls, once again, will not be able to go too far. It is possible we will see a head fake to the upside with a breakdown into/in 2017. Therefore, we are looking to book profits this week.  As we noted, look for the Santa rally to be somewhat weaker than past years.
Medium-Term:
Storm clouds are still gathering. There has been good amounts of inflows from retail investors over the last few weeks. This is not a good sign as they are always the last to buy. Also, the huge rally in small caps historically lead to medium term tops on the SPX within a month or two. We are also now seeing longer term momentum weakening with funds fully invested, which is another red flag. 220 is the first line that The Bears need to break to be taken seriously.  We also believe we will flirt with 20K on the Dow (fulfilled last week) to bring in even more retail investors.
As we have mentioned, long term yields on bonds have begun to act differently than in recent years. This could be an issue if yields keep on rising. We could see a nasty short squeeze in the next few weeks with a quick retrace of some of the gains over the last 2 months. Look for some of this to possibly start this week as many funds need to re-balance.
Another thing of note is: the turmoil in the Chinese Bond market. This could be used as the excuse for the coming pullback. This is a good read.
We are now in the December seasonality. The low volume environment normally should favor the bulls. If Santa does not show however, 2017 might not be so "green".
Long-Term:
Long-Term Market Outlook (Updated 9/5/16).
The Calendar:
Another quiet week on the calendar, things should start to pick up again as we enter into January.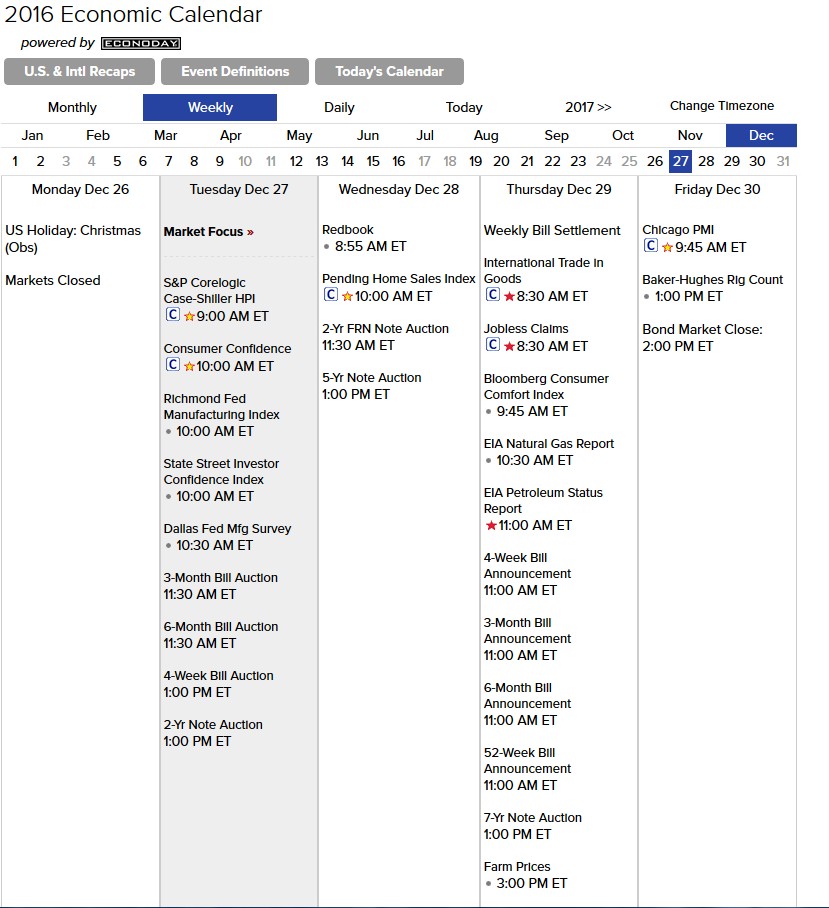 Trend Following Models:
Our long-term models are Bullish.
Our medium-term models are Bullish but weakening.
Our short-term models are turning Bearish.