Short-Term:
Last week we saw the flat to up move before the announcement and as expected the Fed held steady on FFR. We then saw a nice rally into Thursdays. Once again we are back into the tight summer range. Just like before we expect bulls to test the high of the range this week. However, just as before, bulls will not be able to get that far without another pullback.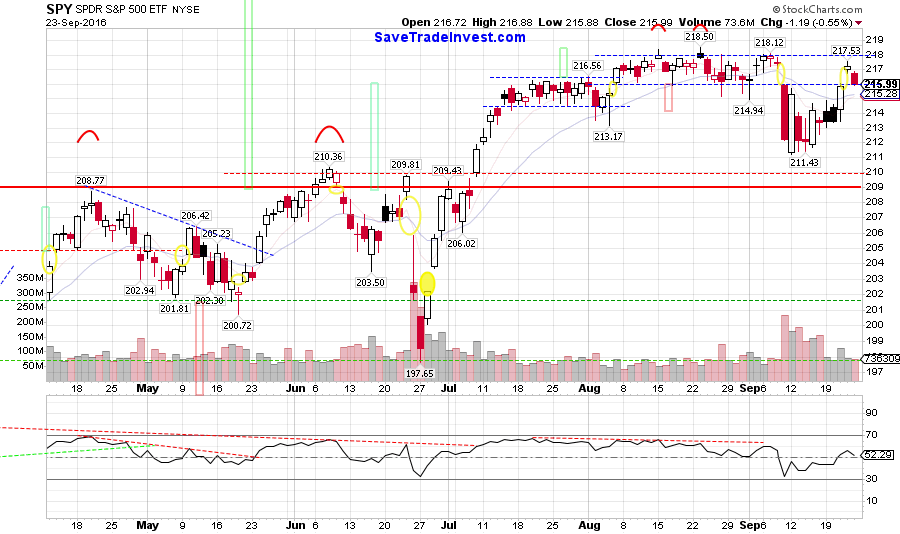 Medium-Term:
Outflow have begun to slow a bit as the threat of an immediate hike has passed. (Also, on a long term view, not hiking now begins to increase chances of inflation down the line).  Now the worry begins to shift to the election over the next few weeks.
Bulls may be using the buy the pullback card we have been mentioning over the last few weeks. We need to see how this week ends up and the monthly chart closes to have a clearer picture.
Long-Term:
Long-Term Market Outlook (Updated 9/5/16).
Calendar:
This week we have the GDP report and another train of Fed s