Short-Term:
As we noted last week, Bulls tested the upper part of the range one last time but could not go far. That now becomes the lower high. We finally saw Bulls throw in the towel all at once on Friday with the massive 2.4% decline. This abrupt selloff was very bad for bulls. Normally, selloffs start with low volume small days, and get stronger before a big bar red climax. The sell volume on Friday was the second most in almost the last 5 years. This was not normal, and this sell off means business. We also noted a couple of weeks ago that stop losses were about 10 points lower and warned of a quick selloff. The stop losses are around 211-212. That is the initial target of this sell off.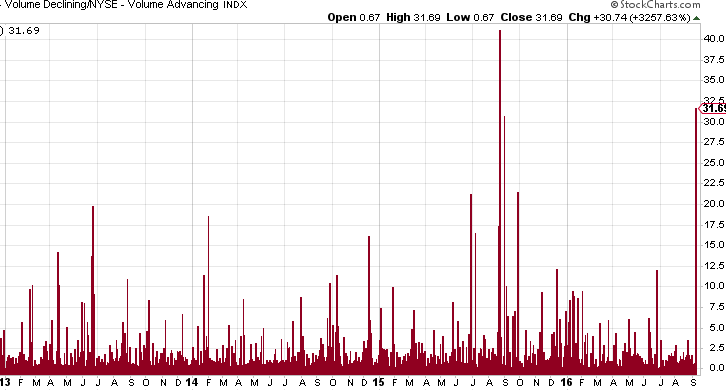 Bulls however should be due for a small bounce early this week. If we bounce on Monday, expect a lower low within a few days. If we sell off violently in the next 2 days expect a relief rally to start late Tuesday or Wednesday. Bottom line: There is a lower low ahead.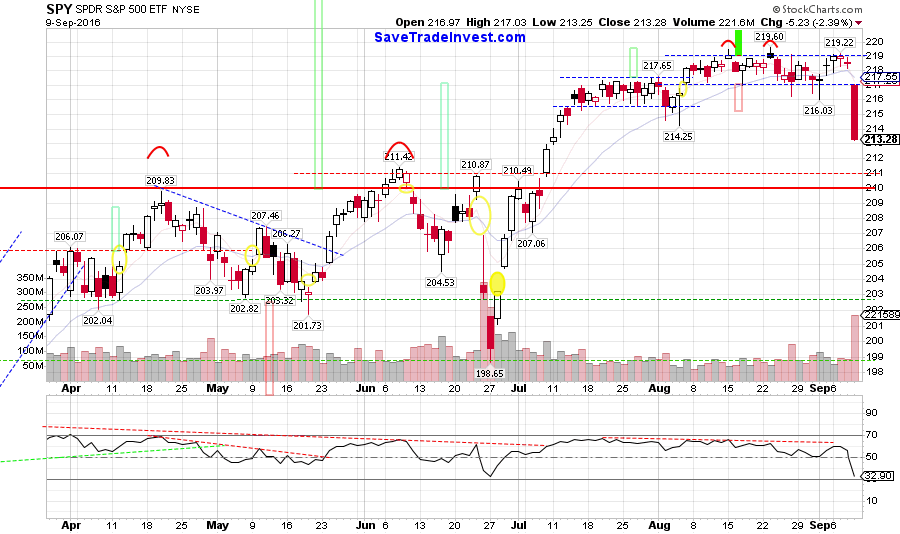 Medium-Term:
Inflows into the market have begun to slow.  We believe this is signaling a change in the overall behavior of the big market players. This plays into the up tick in volatility we have been expecting. Also, now that we are in the home stretch for the election cycle the market will have yet another thing to worry about.
This week is very critical, if we see another strong weekly decline, Bulls may be in serious trouble and the pullback may end up not being bought. One key understanding if the pullback will be bought is: if we break back into the 2 year range. If we close and hold back into the old range the chances of the pullback being bought decrease significantly.  At that point we will likely test the 204 gap. If that fails – the long term would clearly be a false breakout.
Long-Term:
Long-Term Market Outlook (Updated 9/5/16).
Calendar:
Fed speakers will likely try to calm the market tomorrow by sounding more dovish. The market reaction to this will be a good tell.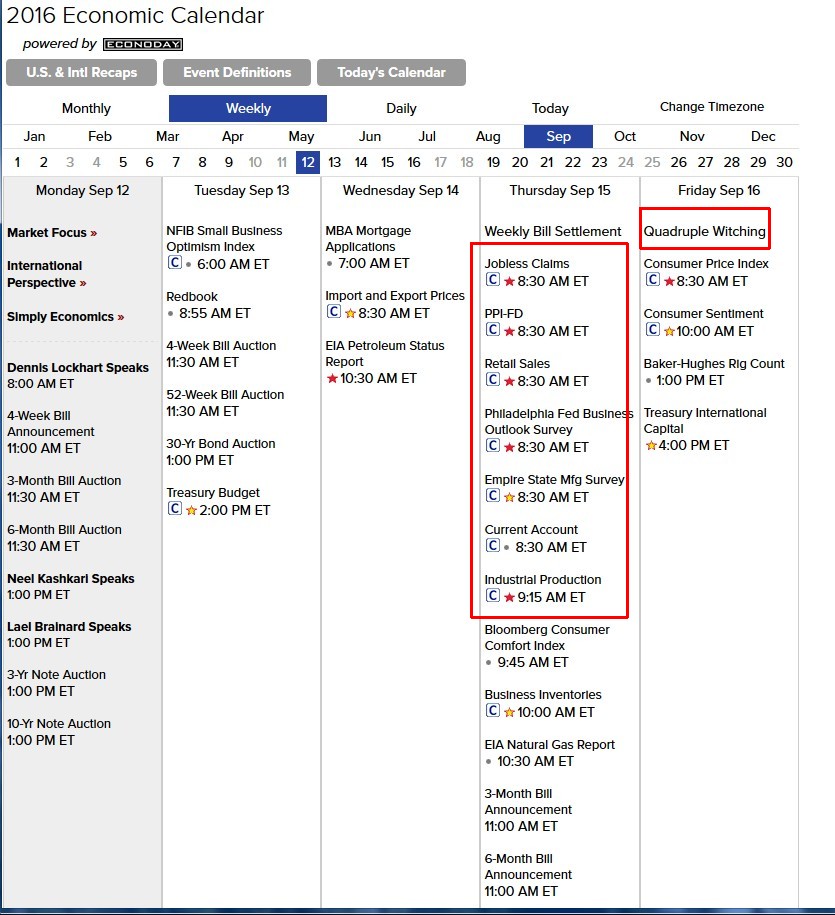 Trend Following Models:
My long term models are Bullish.
My medium term models are Bearish.
My short term models are Bearish.