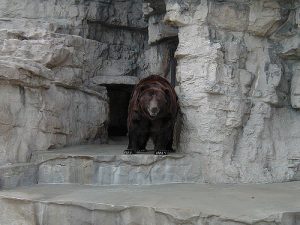 Short-Term:
Last week, we finally saw a high to low 1.5% pullback. However, the bear breakout of the tight range failed and the bulls immediately broke out to the upside with the better than expected jobs number. As we noted last week, the bulls will not be able to get very far on a breakout since they have been over extended in the last month. This increases the chances that this upside breakout from the small range is a final flag. This will end the month long leg up, and bears can finally get a turn. Bears are likely to retest and break back into this range within a week or so.
We are approaching 220 on SPY. Normally, the market never breaks and holds these even levels, without at least a decent 2-3% pullback. Also, another short term red flag is that: fund managers are still currently way too bullish on the market.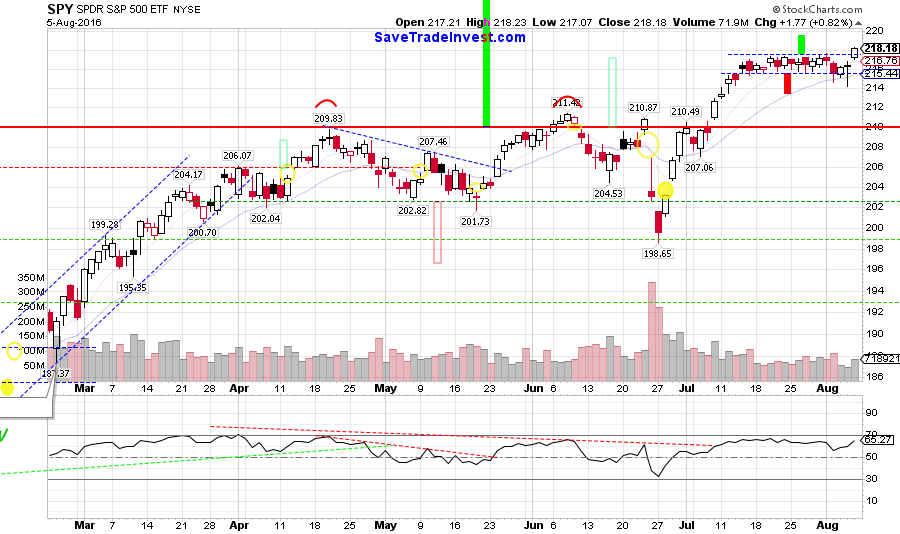 Medium-Term:
The entire world is still pumping money into the US market as it is seen as the last man standing. Some of my charts are acting the way they did when QE was active. So the current inflows from the rest of the world must be in the 10s of billions per week.
Once again, we are still not on sold Fundamentals, but the market moves on liquidity and there is still plenty of money on the sidelines. However, there are still plenty of red flags that will have to be sorted out such as: bonds continuing to make new highs, and oil being hammered for the second time this year. We have been in slow summer trading for the last month. Things will begin to pick up again as August comes to a close.
The pullback we spoke about in the short term, will eventually be bought so being a bull is a safer bet. For the bears to get serious they need to first exceed the red exceed target around 213.
Long-Term:
Long-Term Market Outlook (Updated 4/17/16).
Calendar:
Slow week on the calendar, we have the 30 year auction on Thursday so expect some weakness in equities going into the auction.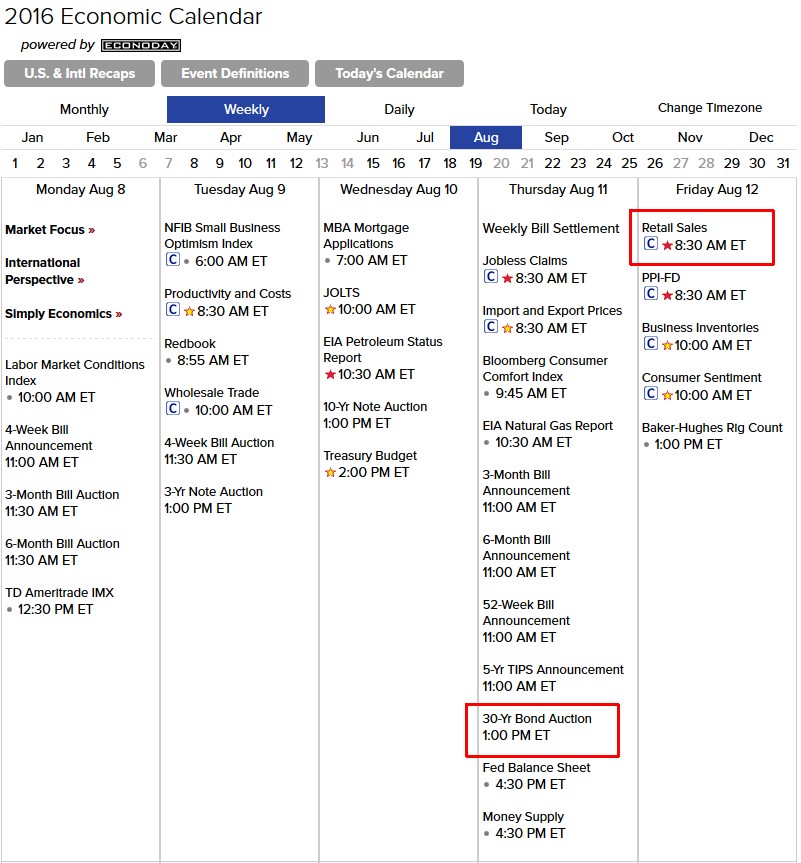 Trend Following Models:
My long term models are Bullish.
My medium term models are Bullish.
My short term models are Bullish.