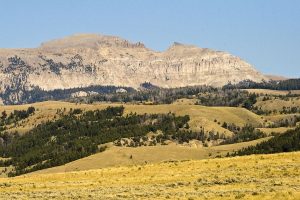 Short-Term:
We went essentially nowhere last week, again, so mostly everything we wrote about still stands. We are in the Dog Days of August, and this type of trading is to be expected. This could still easily be a final flag formation. This type of pattern would end the month long leg up, and the Bears can finally get a turn. Bears are likely to retest and then break back into the July range when we see some more volatility. However, the longer the market stays neutral bulls could eventually gain some room to run. Also, trading is normally extremely slow during the Olympics which just ended today. Therefore, we think volatility will bottom in the next 2 weeks.
We are approaching 220 on SPY. Normally, the market never breaks and holds these even levels, without at least a decent 2-3% pullback. We could see a little more upside this week but we still expect the bears to make a play soon. Bulls are very overextended and stop losses are about 8 points lower around 211. Any sign of bearish strength and bulls will begin to take profits leading to a quick sell off.
Medium-Term:
The entire world is still pumping money into the US market as it is seen as the last man standing. Some of my charts are acting the way they did when QE was active. So the current inflows from the rest of the world must be in the 10s of billions per week. One thing to note, if the election polls begin to tighten we expect some of this money to begin to flow back into Europe and become a headwind for the US market.
Once again, we are still not on sold Fundamentals, but the market moves on liquidity and there is still plenty of money on the sidelines. However, there are still plenty of red flags that will have to be sorted out. We have been in the dog days of summer trading for the last month+. Things will begin to pick up again as August comes to a close.
The pullback we spoke about in the short term, will eventually be bought so currently, being a bull is a safer bet. For the bears to get serious they need to first exceed the red exceed target around 215.
Long-Term:
Long-Term Market Outlook (Updated 4/17/16).
Calendar:
This week we have the GDP report and the monetary meetings at Jackson Hole.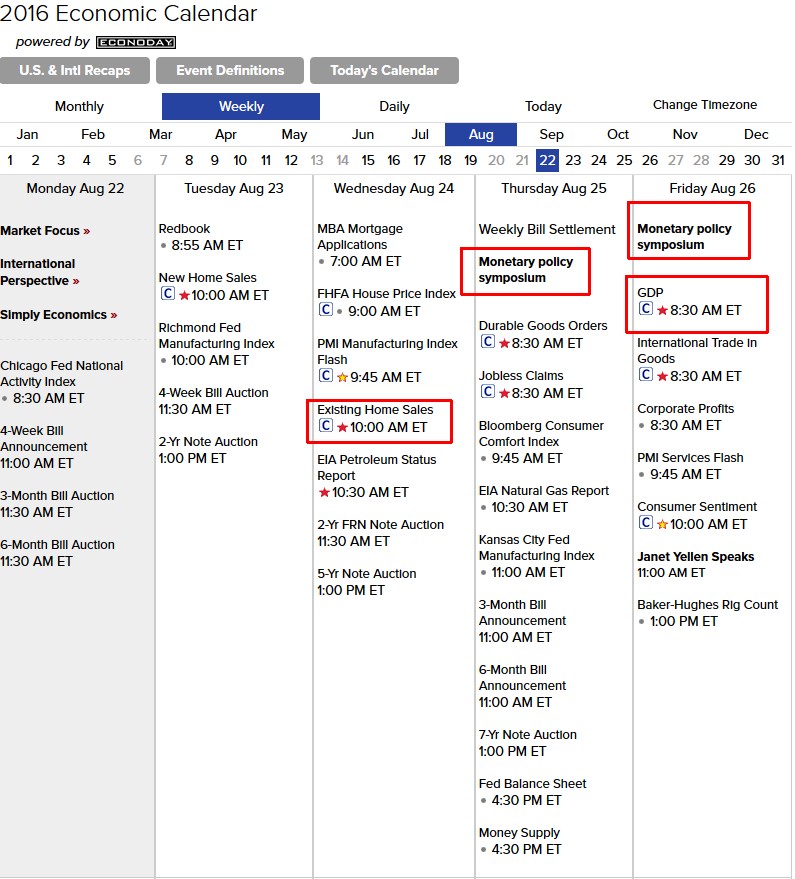 Trend Following Models:
My long term models are Bullish.
My medium term models are Bullish but turning Bearish.
My short term models are Bullish.