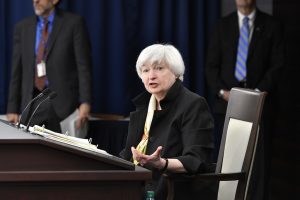 Short-Term:
Bulls had a decent week last week, but we did see a small pullback midweek due to the overheated conditions we noted. However, this was not yet the 1-2% pullback we spoke about. We are now seeing the short term momentum significantly weaken so the 1-2% pullback should happen at some point this week. However, we could see a few more days of an upward trend into the FOMC. Regardless, Bulls do not have much more room. The pullback target is about 214-215 or so.
Medium-Term:
The entire world is still pumping money into the US market as it is seen as the last man standing. Some of my charts are acting the way they did when QE was active. So the current inflows from the rest of the world must be in the 10s of billions per week.
The pullback we spoke about above, will eventually be bought and only then we will see if the breakout is for real. For the bears to get serious they first need to first exceed the red exceed target around 213.
Long-Term:
Long-Term Market Outlook (Updated 4/17/16).
*We are waiting to see if the breakout is real to update the LT outlook.
The Calendar:
This week, the main focus will be on the FOMC. The current chance of a hike stands at 4% so that looks highly unlikely. We do expect some more of a hawkish tone.
Trend Following Models:
My long term models are Bullish.
My medium term models are Bullish.
My short term models are Bullish.