Short-Term:
Last week we saw the pullback we were expecting to the 207-208 area. Bears lost the fight for the week and bulls look poised to breakout to new highs. We saw a good jobs number and the market flew on Friday with almost 18-1 bullish volume. This week, we expect a higher high at some point, however, bulls do not have that much room to run. Many of my indicators are a day or 2 away from being very overheated. This means if we are up early in the week, we will look to take a small short position around the all-time high.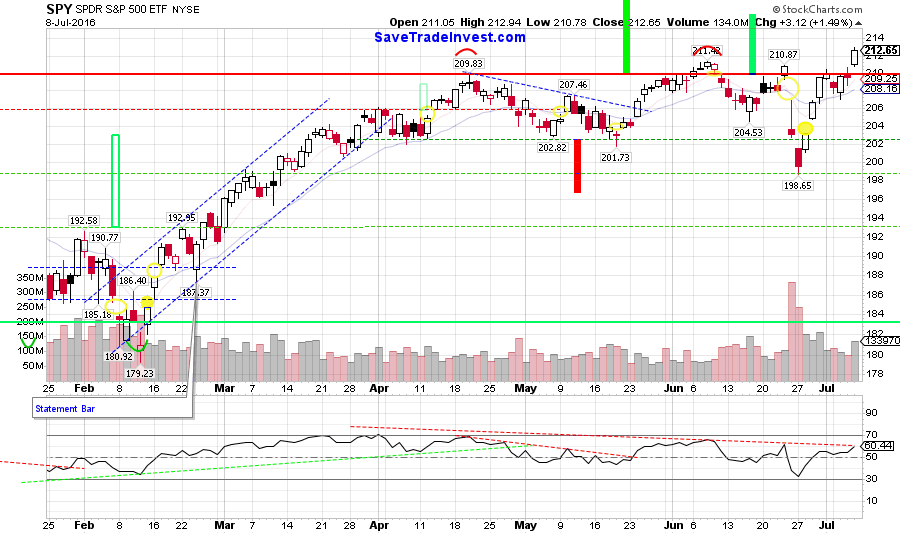 Medium-Term:
The money flowing into the US market the last 2 weeks has really been amazing. Flows are clearly coming from Europe and helping propel our market higher even with fundamentals not looking too great. It is acting like a mini QE. This is why TA is so important: "the market is always right." But we keep the fundamental information in the back of our minds. Also, something to note is Deutsche Bank looks like it is in serious trouble so we need to keep an eye on it. See the chart below.
This time around, The Bulls are not out of the woods. We are still currently in a 2 month 7-8 point range within a larger 2 year 30 point or so range on SPY. By definition, it is harder to break out of a range than it is to stay in it, so for the bulls, they need to make a clear breakout to a decisive new high without any significant pullback. Currently, the short-term does look too promising for Bulls to make a powerful breakout at the moment, so we believe any breakout has a good chance of failing this time around.
Long-Term:
Long-Term Market Outlook (Updated 4/17/16).
The Calendar:
This week, the Fed has it's parade of speakers, but no major news on the US calendar.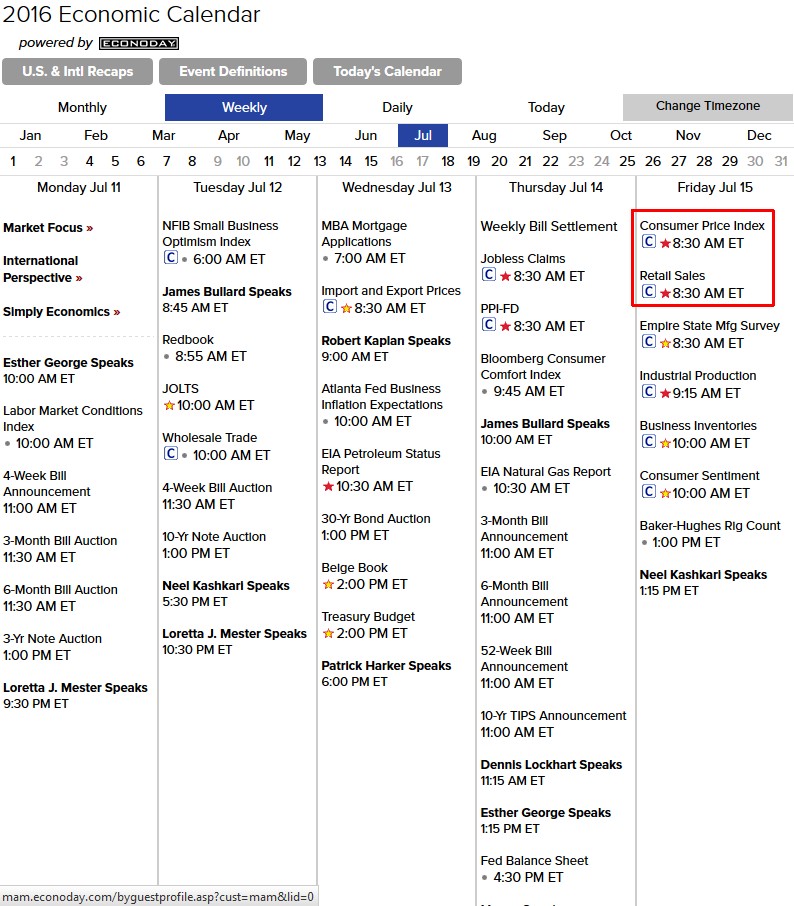 Trend Following Models:
My long term models are Bullish.
My medium term models are Bullish.
My short term models are Bullish.