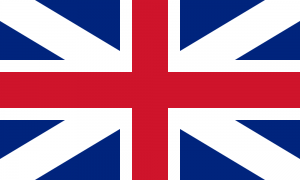 Short-Term:
Last week, as expected, we saw another down leg and the market ended the week lower by 1.19%. We broke below 208.5 and made an attempt at the lower boundary of the range. However, by the end of the week, Brexit polls started to move back into the remain camp. This trend has continued over the weekend so we are expecting bulls to make a run on Monday. We expect this week to be extra volatile and news driven. Also, most of our short indicators are flat to slightly bullish, this does not give us any real edges. Since we are not in the business of gambling, we do not expect to make any trades until after the vote.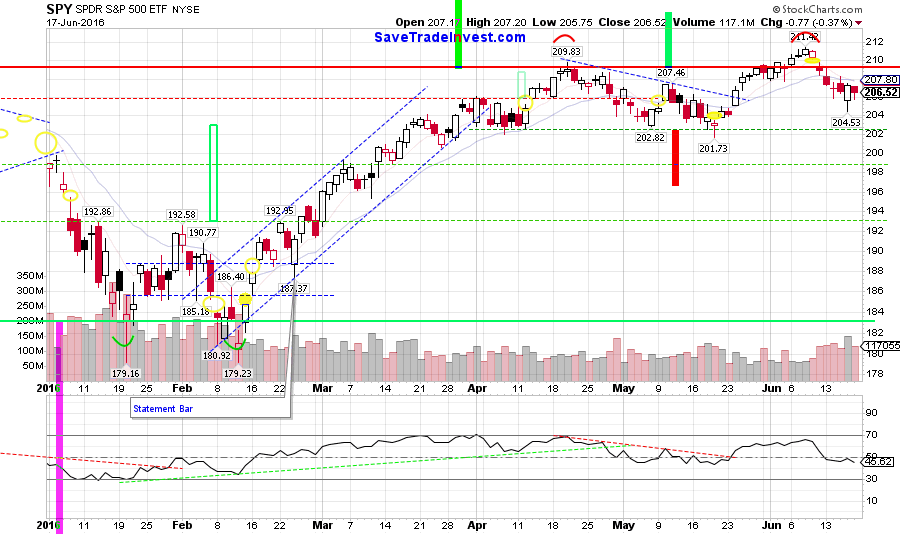 Medium-Term:
As we mentioned last week, even with this current pullback, Bulls might have one more chance to breakout to new highs before the Bears get the ball back.  If the polling continues to improve for the remain camp Bulls might try to make the run over the next week or so. If Britain does vote to stay, we will likely see a bounce back up to about 209-210. That will be the key-time to see if the bulls can finally break out to a decisive new high (about 215 or so).
Long-Term:
Long-Term Market Outlook (Updated 4/17/16).
Since we have not broken out to new highs yet the current outlook is still valid. We will update it when needed.
The Calendar:
This week will be all about the vote on June 23rd – expect extreme volatility on Thursday. Other than that we also have 2 speeches by QuEen Yellen. Last week, the Fed did a complete 180 from the prior netting and  was extremely dovish. This should be bullish for stocks but the problem is the Fed looks like it has no idea what it is doing. Lets see if Yellen can clear up some of the confusion this week.
Trend Following Models:
My long term models are Bullish.
My medium term models are turning Bearish.
My short term models are turning Bullish.