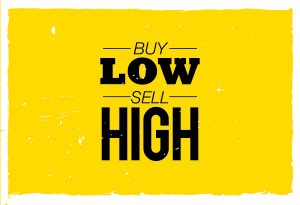 Short-Term:
As mentioned last week, we expected the pullback to have another leg down, which it did. On Friday, we saw a fairly large miss on the jobs report number. This plays into our longer term view, but on the short term the market now thinks a rate hike in June is off the table. This helped us put in a nice reversal candle. So we expect to see some follow through to the upside over the next couple of days as long as we break Friday's high.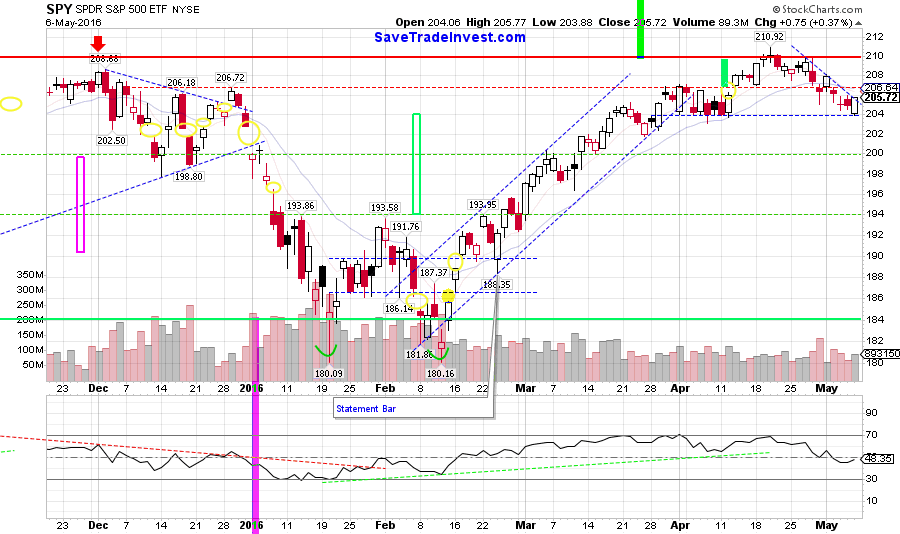 Medium-Term:
Nothing has really changed. We expected momentum to stall and that has now happened. We are likely to bounce around 204-210 for while, or even melt up. It took 3-4 months after the September lows for the market to fall so chances are after such a strong move up since February we are seeing something similar here. We should see action return as we head into the end of May and June.
Long-Term:
Long-Term Market Outlook (Updated 4/17/16).
Other Thoughts:
I am looking to get short miners for a quick trade. They are currently very overbought, and could see a nice quick pullback here over the next 2 weeks.
The Calendar:
Somewhat of a slower week. The Fed is back to the good cop, bad cop speakers by the end of the week.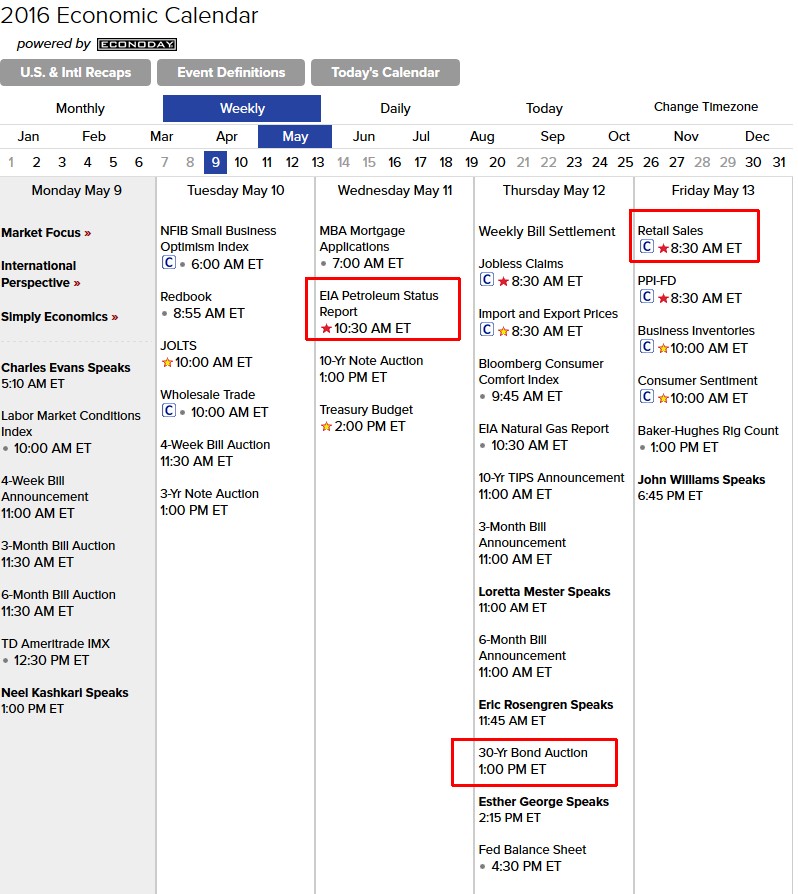 Trend Following Models:
My long term models are Bullish.
My medium term models are Bearish.
My short term models are turning Bearish but turning Bullish.