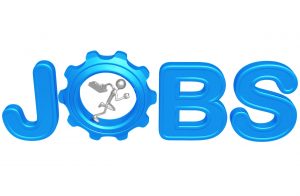 Short-Term:
As expected we closed the 207 gap on SPY. The bears were very strong on this down move so I expect it to have another leg. Maybe to the 204 area. However, the pullback should be bought. So if we drop tomorrow, I expect it to be bought by Wednesday or so. If we bounce tomorrow we should at least retest Friday's low shortly thereafter.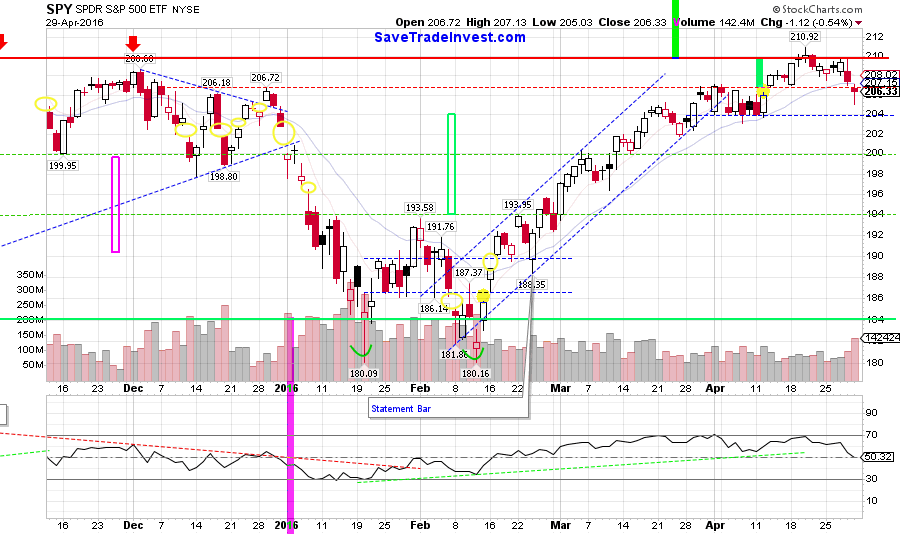 Medium-Term:
As we mentioned last week, we expected the upward momentum to stall with fund mangers heavily invested in the market. This now seems to be in progress. If we do not see a waterfall event here, we could just bounce around 204-210 for while, or even melt up. It took 3-4 months after the September lows for the market to fall so chances are after such a strong move up since February we could see something similar here again.
Long-Term:
Long-Term Market Outlook (Updated 4/17/16).
Other Thoughts:
Job hours in almost every major sector except healthcare and education have flat lined or begun to dive. Obviously, the oil and gas sector as been hit the hardest, but others are clearly weakening. We should have a better idea about this in the next few months to make sure this is not just a blip.
If you look at the chart of XLV (health care sector), it looks like it can get ugly fast. We could easily see a test of 56. If that level breaks, overall unemployment will begin to rise rapidly and the sector begins to shed jobs.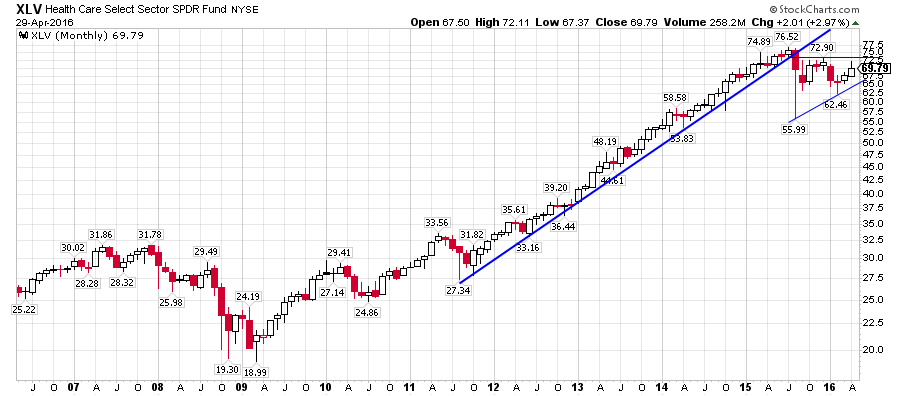 The Calendar:
This week the focus will be on the employment situation on Friday. The next few months will be key to see if we start seeing cracks in the labor.
Trend Following Models:
My long term models are Bullish.
My medium term models are turning Bearish.
My short term models are turning Bearish.