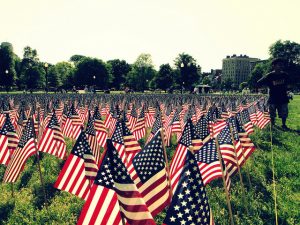 Short-Term:
We hope everyone enjoyed their Memorial Day.
Last week, our bullish bias played out. The market flew, and closed up 2.28% on the week. Normally, a strong move like that should have some follow through but bulls need to pause here. It would be best for the bulls if they took a small timeout before trying to break out of the range and making a new all time high. That being said, some of our very short term indicators are getting bearish so we expect to see at least a small pullback early this week.
Medium-Term:
The theme is still all about ranges. We expected momentum to stall, and stall it has. We are currently in a 2 month 6-7 point range within a larger 2 year 30 point or so range on SPY. By definition, it is harder to break out of a range than it is to stay in it, so for the bulls they need to make a clear breakout to a decisive new high without any significant pullback. This will show that the bulls are completely in-control, and are ready to push the market significantly higher. As we have been mentioning a big move is imminent and now there is a slightly better chance(55%) that it will be to the upside.
Long-Term:
Long-Term Market Outlook (Updated 4/17/16).
The Calendar:
Lots of data this week cap off by the jobs report on Friday. This will all play into the rate hike discussion. The market currently thinks there is only a 28% chance of a hike is June. We think that it is closer to 50% right now. The Fed does not want to hike too close to the election so the sooner the better.
Trend Following Models:
My long term models are Bullish.
My medium term models are turning Bullish.
My short term models are turning Bullish.