Short-Term:
Bears did not hit the pink box target last week therefore we saw another strong attack by the bulls. So by definition bulls are still in control in the short term. However, we believe there is a chance that the big bull bar on Friday was the beginning of an exhaustion phase. We set up a new pink box the bears need to hit this week to show that they are gaining strength.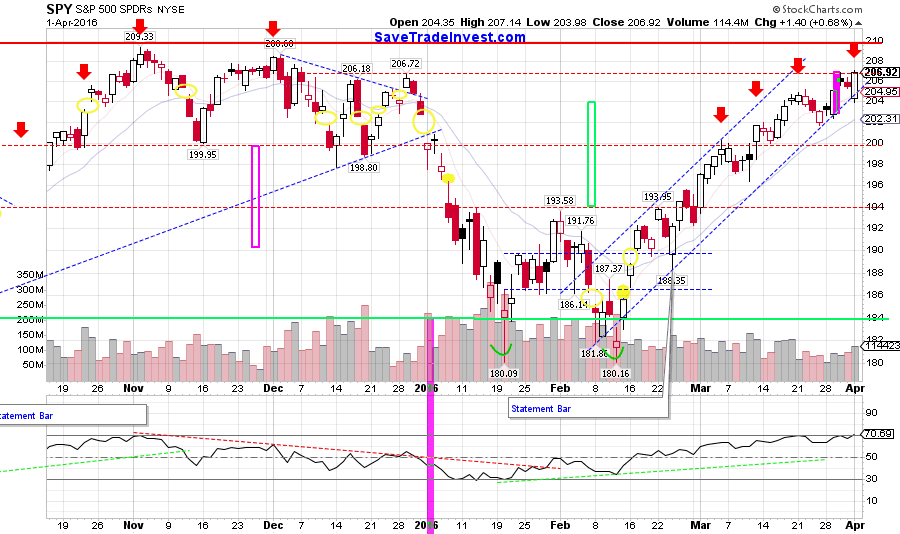 Medium-Term:
The double bottom pattern has been fulfilled and our subsequent call for more up has also been fulfilled. The next few weeks will be the bears last chance to keep the bulls from making new highs. We are also entering into the quarterly stock buyback blackout period. In the blackout some of the biggest buyer will be out of the market for the next few weeks. Market internals have been impressively strong but are starting to weaken. Bears need to keep the bulls below 205. Any strong close about 208 and we will likely see new highs.
Long-Term:
Long-Term Market Outlook (Updated 2/14/16).
The Calendar:
This week we will have the FOMC minutes on Wednesday. The rest of the week the Fed will parade good cop bad cop speakers once again.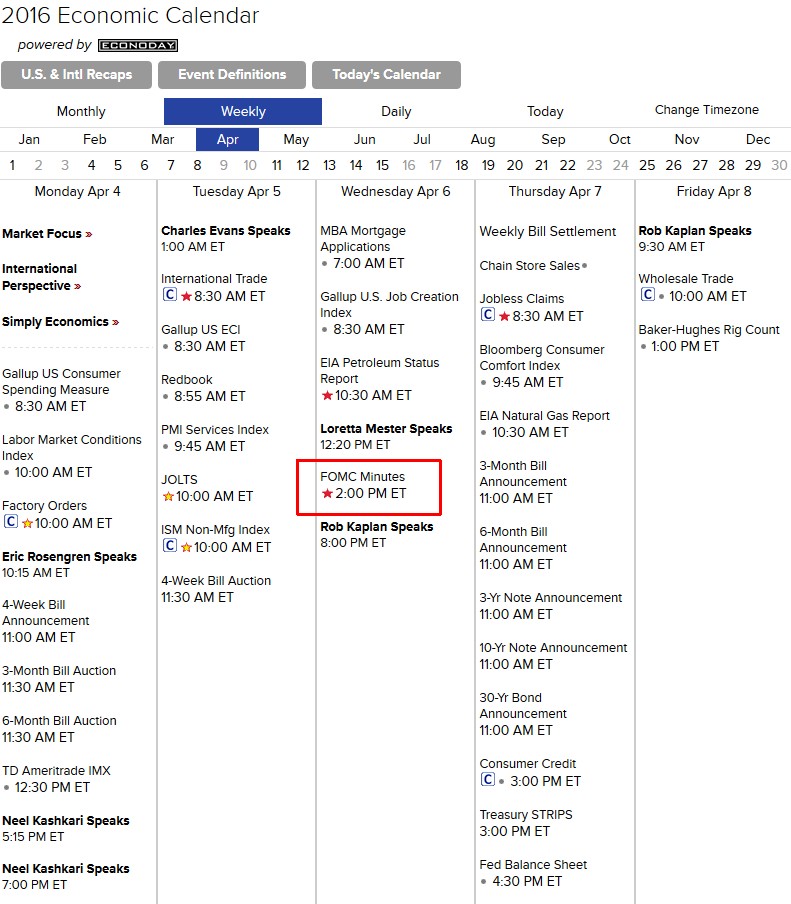 Trend Following Models:
My long term models are Bullish.
My medium term models are Bullish.
My short term models are turning Bearish.