Short-Term:
We saw a nice breakout of the small range last week, however, there was little follow though. This makes a false breakout a real possibility. Most of my indicators are still flat with a slight bearish bias.  A pullback to fill the 207 gap is likely. If the pullback goes any deeper we could retest the bottom of the range at 204.
Medium-Term:
The next few weeks will be the bears last chance to keep the bulls from making new highs. We are also entering into the quarterly stock buyback blackout period. In the blackout some of the biggest buyer will be out of the market for the next few weeks. Any strong close above 208 and we will likely see new highs.
Long-Term:
Long-Term Market Outlook (Updated 4/17/16).
The Calendar:
A somewhat quiet week on the calendar. The Parade of speeches stop on Monday as they gear up for the FOMC netting next week.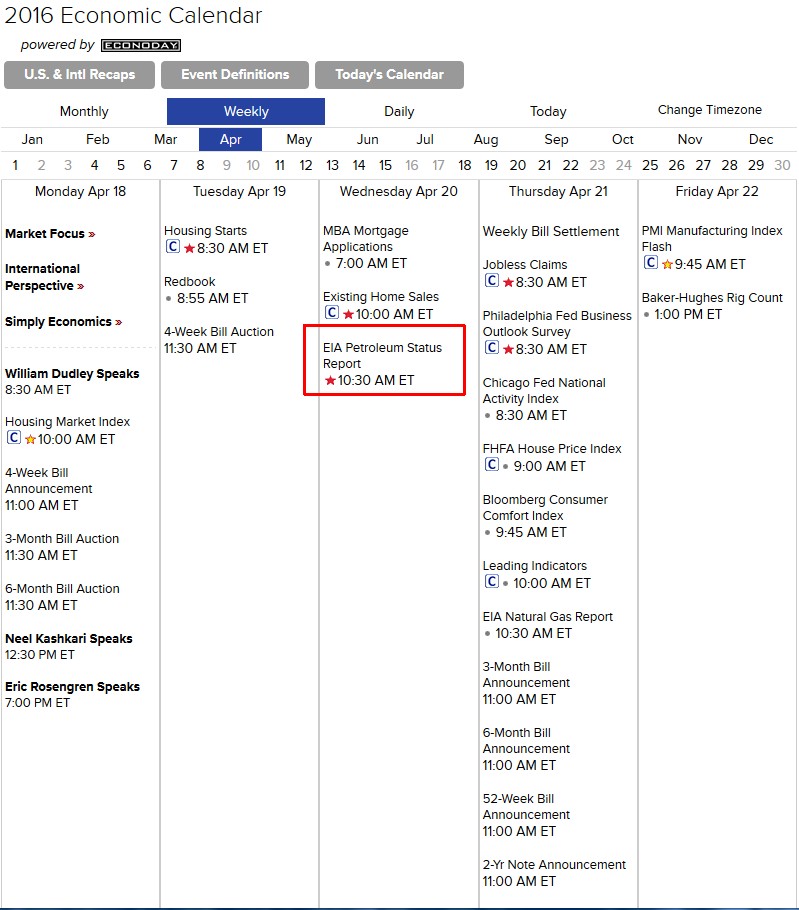 Trend Following Models:
My long term models are Bullish.
My medium term models are Bullish.
My short term models are turning Bullish.