Short-Term:
Bears just missed the pink box but still have time to exceed it since we are still on the same down leg. Most of my indicator are neutral signaling a big move is probable over the next week or so. Judging by the chart pattern, the bears have very slight edges as we are teetering on the blue line. A break of Thursday's low of 203 and we can see a move back to the 200 level.  However, any push toward the dashed red line and the bulls should break it.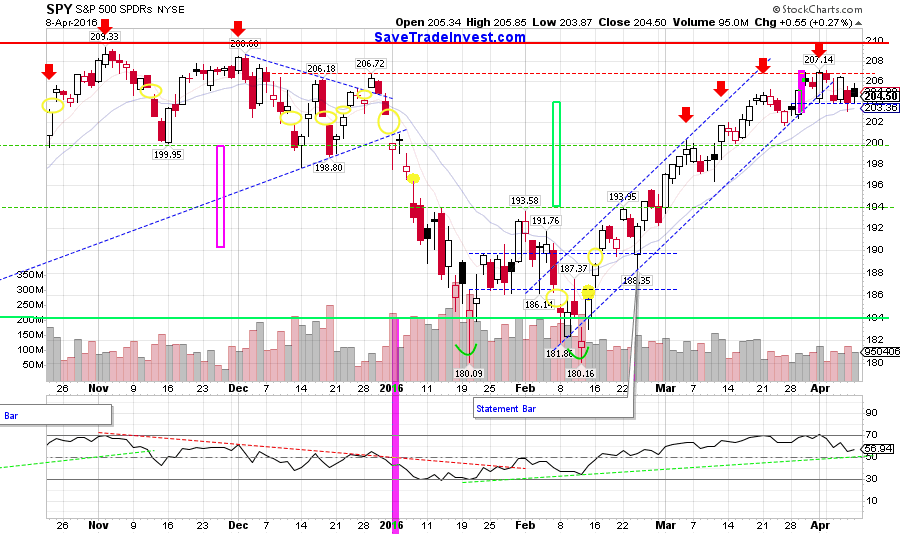 Medium-Term:
The medium-term is essentially the same as last week. The double bottom pattern has been fulfilled and our subsequent call for more up has also been fulfilled. The next few weeks will be the bears last chance to keep the bulls from making new highs. We are also entering into the quarterly stock buyback blackout period. In the blackout some of the biggest buyer will be out of the market for the next few weeks. Market internals have been impressively strong but are starting to weaken. Bears need to keep the bulls below 205. Any strong close about 208 and we will likely see new highs.
Long-Term:
Long-Term Market Outlook (Updated 2/14/16).
Update expected in the next week or so.
The Calendar:
Once again, we have the good cop bad cop routine from the fed speakers. We also have the 30 year auction on Thursday so expect some weakness into the sale.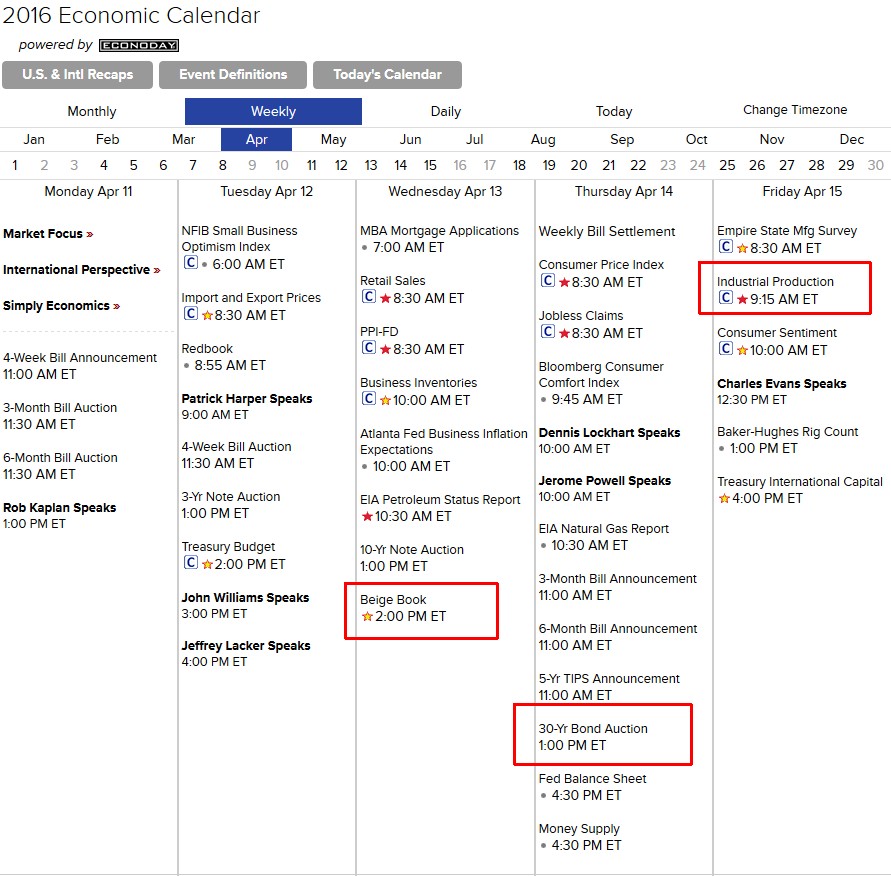 Trend Following Models:
My long term models are Bullish.
My medium term models are Bullish.
My short term models are turning Be arish.