Short-Term:
We finally filled the 203 gap as expected. We are currently in a long rising wedge. However, over the last few weeks each of the pushes higher have become slightly weaker, this leads us to believe we should see a pullback this week. If the pullback exceeds the pink box we know that bears are getting stronger. No matter if the bears are able to get to around the 201 mark, the pullback should normally be bought.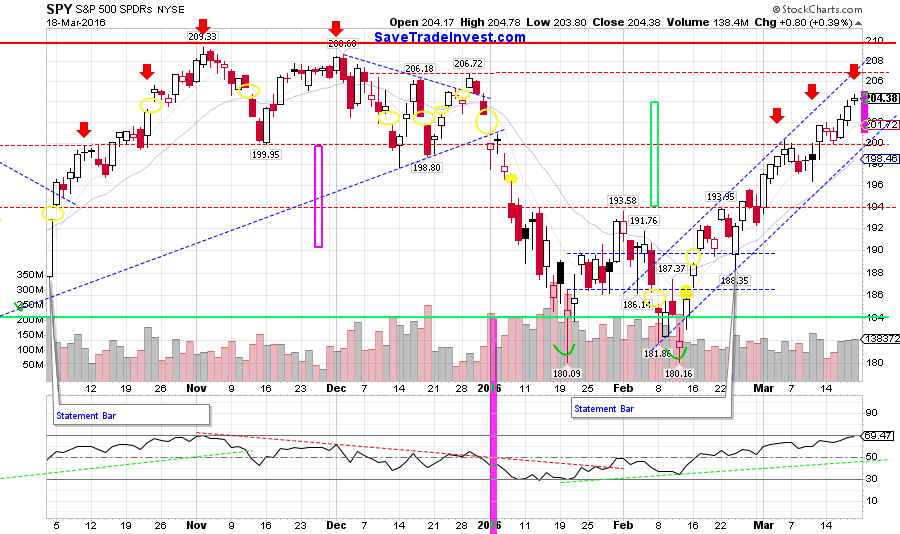 Medium-Term:
The double bottom pattern has been fulfilled which normally means bulls are strong and we should see some more up after a pullback in the coming weeks. Market internals have been rather impressively strong as well. Bears need to keep the bulls below 205. Any strong close about 208 and we will likely see new highs. We do still think the bear will make a return appearance over the next couple of months, then we will see bull or bear in the long term. One thing we have noticed is that the rest of the important world markets have still been fairly weak when compared to the SPX. If we do not see global markets recover more quickly soon they may start to rollover once again putting pressure on the US markets.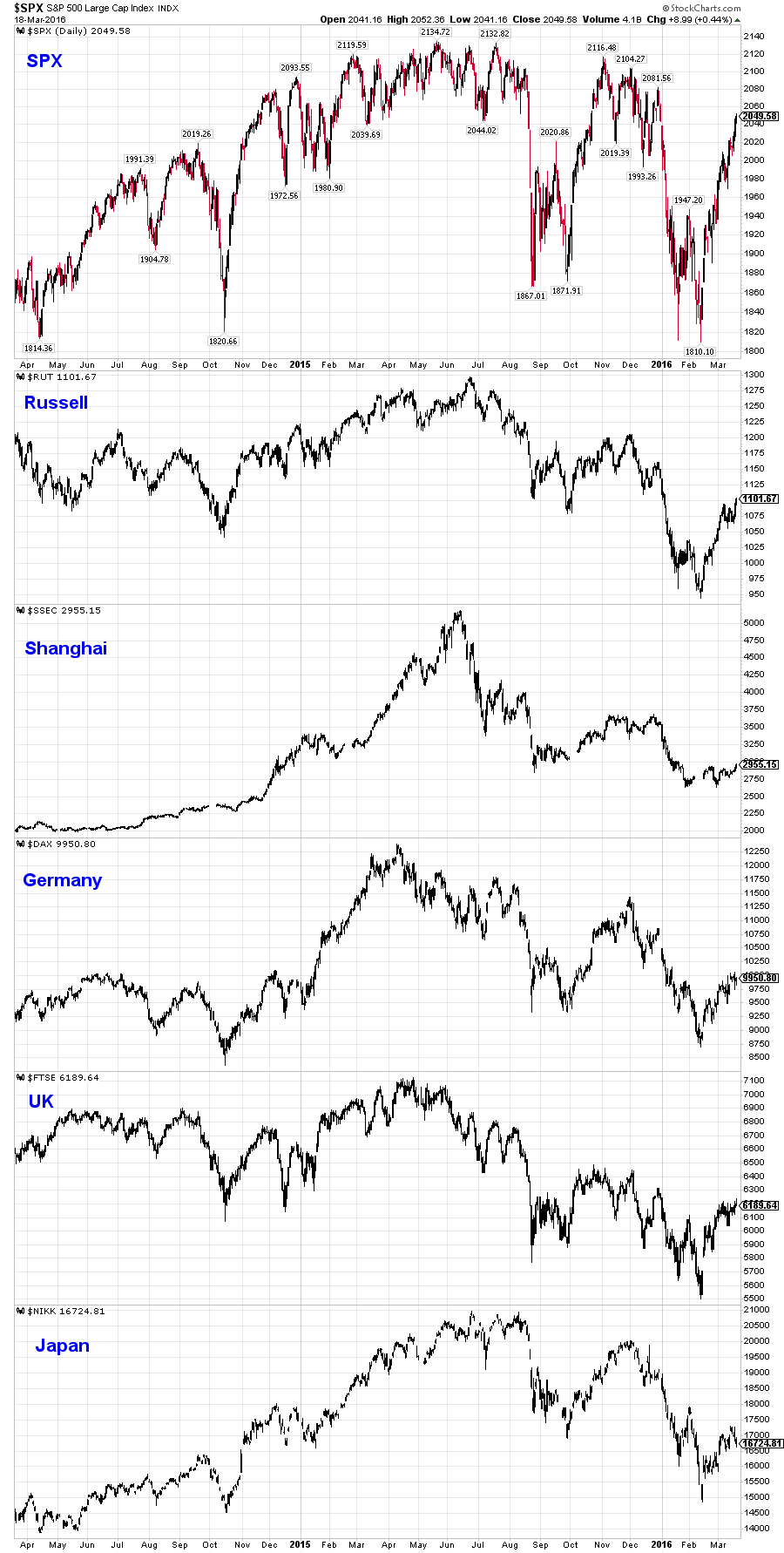 Something else to note: the lower oil prices was a sort of QE for the middle and lower class. As prices begin to rise we expect the consumer to begin to weaken and add another head wind to the market.
Long-Term:
Long-Term Market Outlook (Updated 2/14/16).
The Calendar:
This week we have a bunch of Fed speakers and the GDP report on Friday.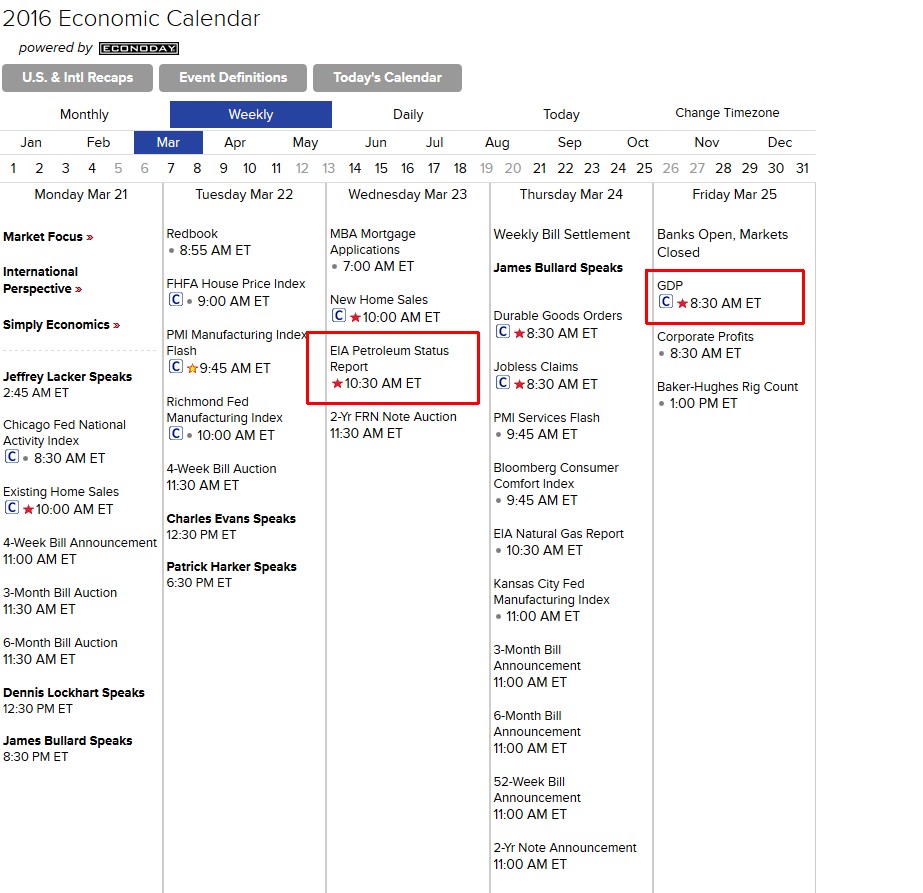 Trend Following Models:
My long term models are Bullish.
My medium term models are Bullish.
My short term models are Bullish.