Short-Term:
We had a strong move last week, however we are currently very overbought, so a pullback here is due. This means if we are up nicely tomorrow, we will be looking for a quick short position once again.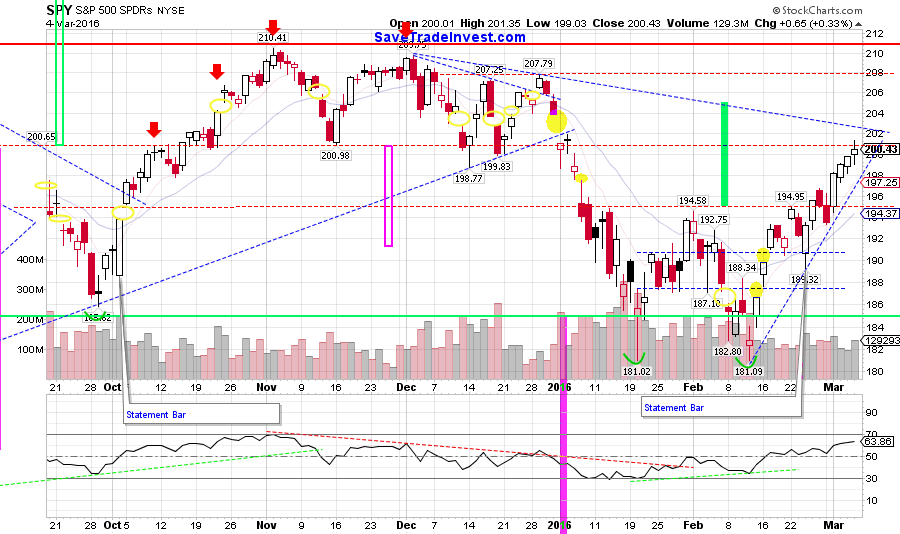 Medium-Term:
The double bottom pattern was confirmed last week. Since it was a strong week, there should be more up ahead, after a short term pullback. We will likely try to fill the 203 gap over the next couple of weeks. I do still think the bear will make a return appearance over the next couple of months, then we will see bull or bear in the long term.
Long-Term:
Long-Term Market Outlook (Updated 2/14/16).
The Calendar:
This week is pretty quiet on the calendar. We expect some weakness on Thursday into the 30 year auction. Next week will be full of market moving events, capped off with the FOMC.