Short-Term:
After a pullback last week as we expected, we ended last week with a strong move up on Friday. Once again we think we will see a small pullback before the Fed on Wednesday. However we do not expect any large moves until after the FOMC decision.
Medium-Term:
The double bottom pattern is still ongoing.  We are still a few ticks away from filling the 203 gap as expected, which should happen in the next week or two. Bears need to keep the bulls below 205. Any strong close about 208 and we will see new highs. We do still think the bear will make a return appearance over the next couple of months, then we will see bull or bear in the long term.
Long-Term:
Long-Term Market Outlook (Updated 2/14/16).
The Calendar:
This week will be full of market moving events and speeches, capped off with the FOMC at 2pm on Wednesday. It is also quadruple witching so expect strange moves all week.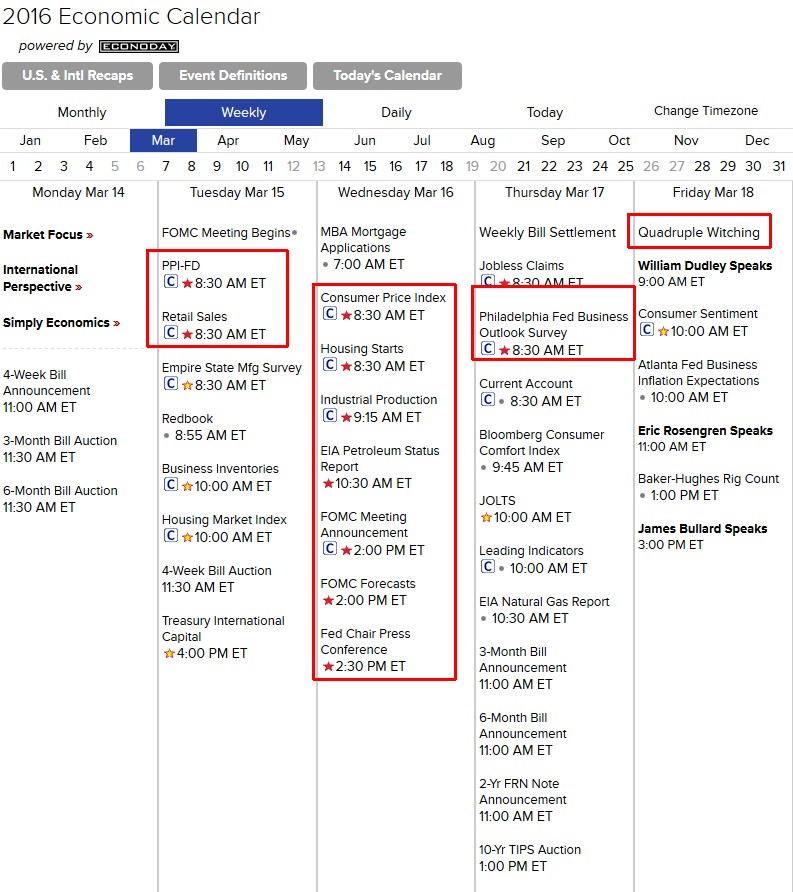 Trend Following Models:
My long term models are Bullish.
My medium term models are Bullish.
My short term models are turning Bullish.