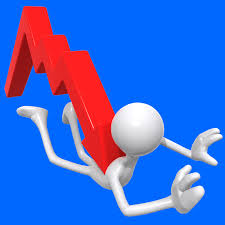 Prior week's recap:
Last week we noted it will be a good week to glimpse what the big boys are thinking – and glimpse we did. Both the Santa Rally and the early warning system officially failed with the worst first 5 trading days in Dow history. Similarly, the S&P fell almost 6% on the week. Once the 200 level that we have written about over the last few months broke we hit the 194 gap target within one day.
"Santa's failure to show tends to precede bear markets, or times stocks could be purchased later in the year at much lower prices."
https://books.google…tend to&f=false
https://books.google…tend to&f=false
Short-Term:
Bottom line is a bounce is due. However, we would like to see some more capitulation to the downside first for a safer entry. Ideally a large decline tomorrow should set us up for a bounce into midweek. The first bounce target should be back around 194 (depending on if and how much we fall early in the week).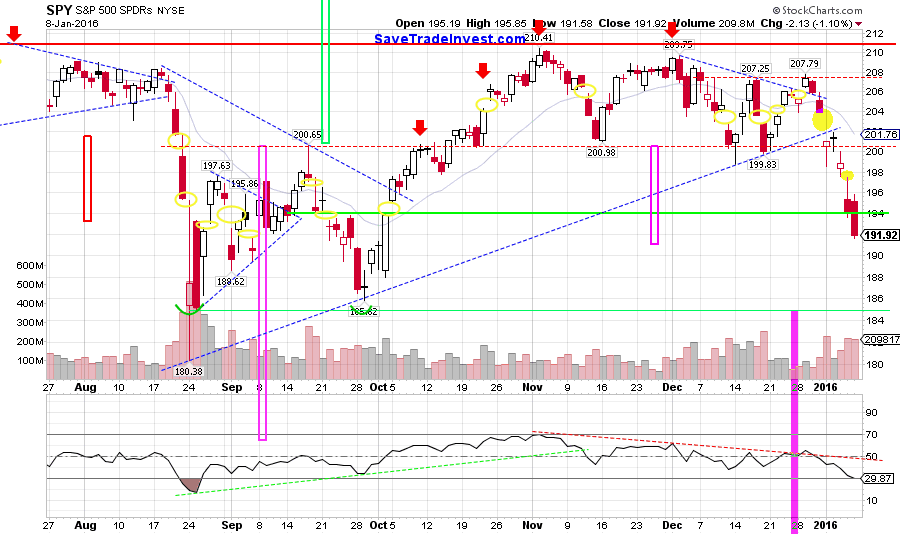 Medium-Term:
The weak internals we were blah blah blah about for the last month finally caught up to the bulls; and bears were then able to take advantage of the bulls' fumble last week. In the long term section we have been warning  about how without a new high, bulls were in danger. Well we are now close to confirming the first down trend since the 2009 lows if we see a decisive break of the August lows.
We should still see a bounce soon and if that bounce is not very strong it will most likely be sold. The bottom line is: we are currently testing the August lows for the 3rd time and therefore there is about a 60% chance that we will break below it and about a 40% chance that we break below the October 2014 low.
Long-Term:
Long-Term Market Outlook (Updated 1/10/16)
The Calendar:
This week we have a bunch of speeches from Fed presidents. Look for them to try to talk the market back up. Friday will also be a data intensive day with a few key reports.
Don't be surprised to see central banks around the world intervene if things get out of hand the next few weeks. Something to also note is that we are entering another corporate buyback blackout. That should take more demand out of the market over the next few weeks.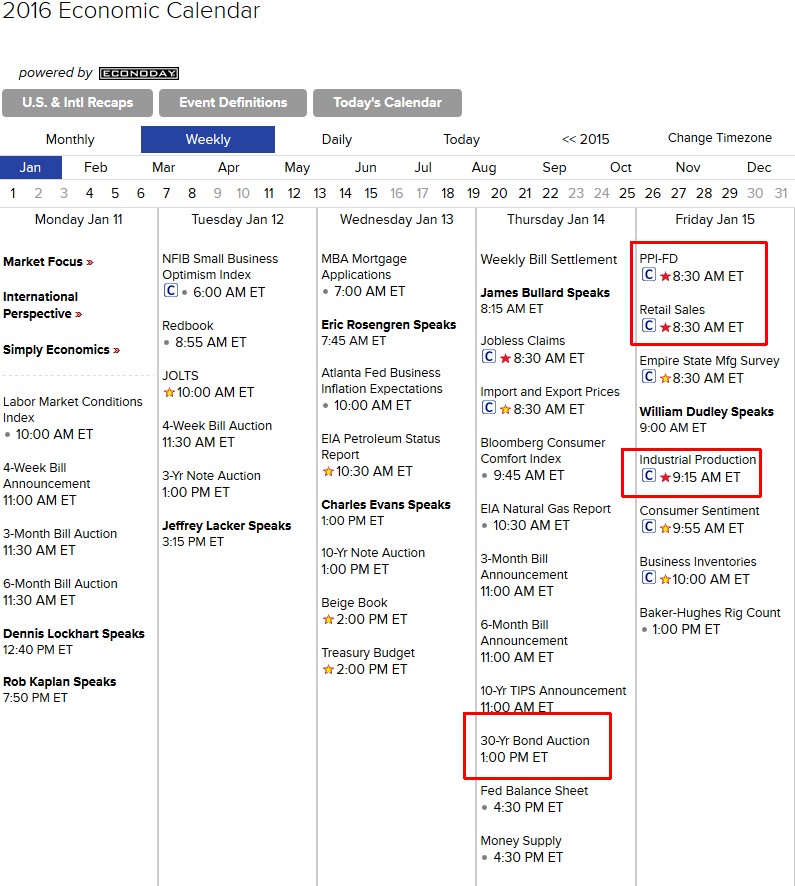 Trend Following Models:
My long term models are Bullish (warning issued).
My medium term models are Bearish.
My short term models are Bearish.