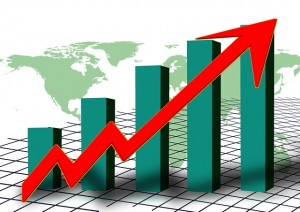 Prior week's recap:
Last week went exactly as planned once again. After some capitulation, we saw a massive relief rally start on Wednesday. This propelled the SPX 100 points higher by the end of the day on Friday.
Short-Term:
This week will be a little bit trickier because of the Fed. We think we will at least see a decent pullback at some point but we could first see a move higher (the move could be similar to what we saw after the September FOMC). However, on the other side of the coin if we see a down Monday, we then could see a bounce into the FOMC Statement on Wednesday. But ither way we should see the same result after the FOMC.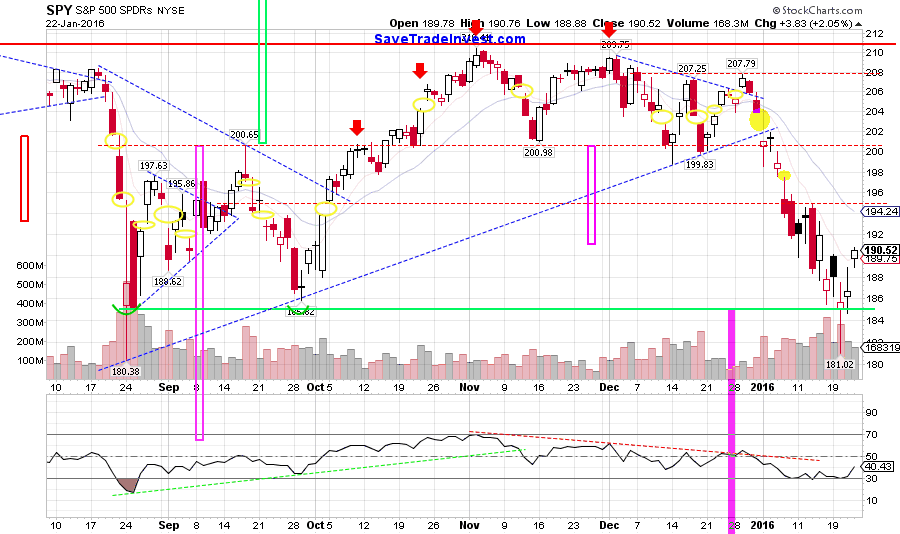 Medium-Term:
The vacuum on Wednesday tested but did not decisively break the October 2014. As expected the bulls fought hard to protect this level. We then bounced all the way back to well within the old range. This sometimes leads to a test of the range high. The smaller range high of 195 is what bears need to protect at all cost. If the bears can keep the bulls below this level we should see at least a test of the recent 181 low and possibly a breakdown.
Long-Term:
Long-Term Market Outlook (Updated 1/10/16)
The Calendar:
This will be an active week in terms of reports, highlighted by the FOMC Statement on Wednesday. We expect to here a dovish tone this time around after the recent down turn.
Trend Following Models:
My long term models are Bullish (warning issued).
My medium term models are Bearish.
My short term models are Bullish.