I hope everyone had a Happy New Year!
Prior week's recap:
As expected it was another low volume holiday week. We ended up testing the 204 gap on Monday and again Thursday. We then closed right at that level. In between, we then tested the recent 207.25 high. All of this was classic low volume range behavior. We still have 2 more days for the Santa rally omen to play out which so far has been slightly positive. We have a new historical indicator that will play out this week.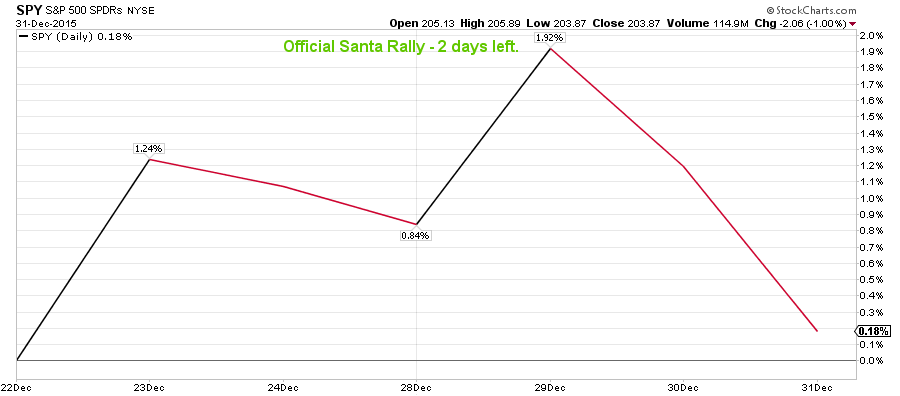 Short-Term:
The big boys (hedge fund mangers and head traders) should start to return from their vacations this week, so expect the volume to return to normal. That being said this should be a good week to hint at what the big boys are thinking. This phenomenon has been noted as the January early warning system.
"According to the Stock Trader's Almanac, the last 41 positive first five days were followed by full-year gains 85.4 percent of the time, or 35 times. The average gain was 14 percent for the following year. Exceptions include 1994 and four years when there was war in both Vietnam and the Middle East."
This week we have a few indicators pointing to a bounce which should start in the Monday-Tuesday time frame. A dip lower tomorrow morning and we will be looking to get long for at-least a quick bounce.
Medium-Term:
Bulls are still doing a decent job. We were surprised on how some medium term charts actually look fairly bullish now. Another test of the 207.50 and we will likely break through that level. Internals still need some work so bulls have more work to do. Bears need to break 200 to turn the medium term charts bearish again.
Long-Term:
Long-Term Market Outlook (Updated 12/19/15)
The Calendar:
This week the big news items will be about the Non Farm on Friday and the FOMC Minutes on Wednesday. Also the increase in geopolitical tensions in the Middle East over the weekend should be something to keep an eye on.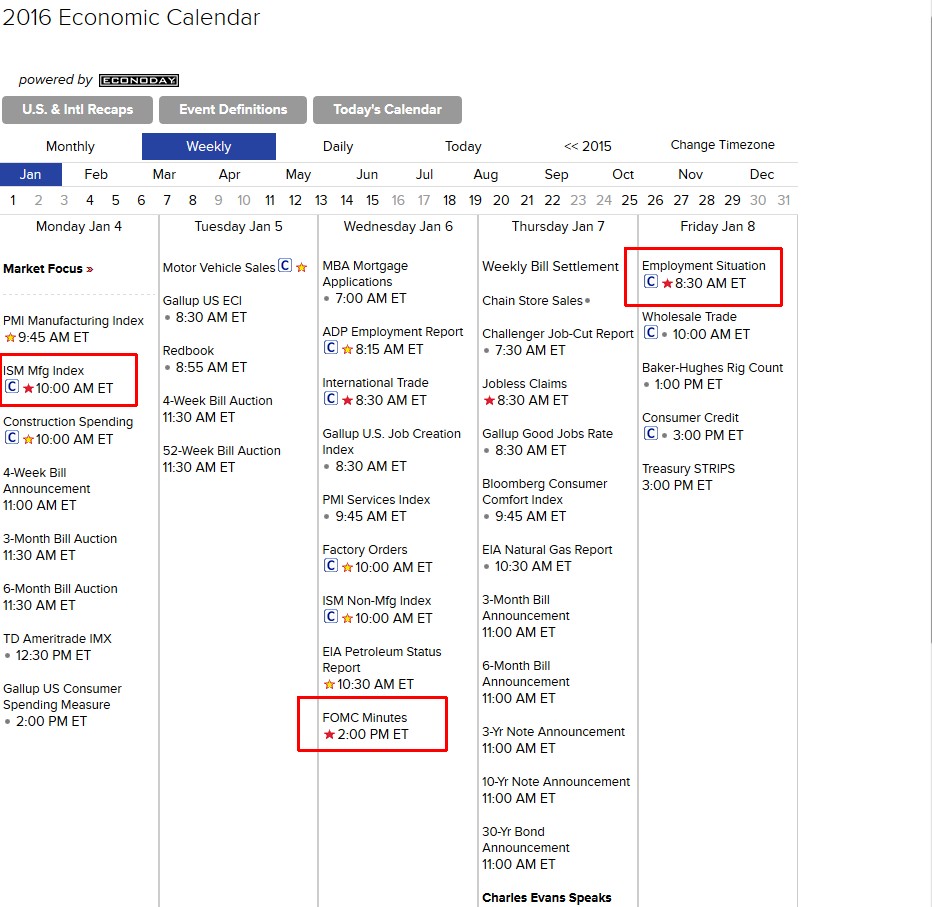 Trend Following Models:
My long term models are Bullish (warning issued).
My medium term models are Mixed but leaning bullish.
My short term models are Mixed.
– Trader Tony