Prior week's recap:
Last week the stock market was very active with the many reports and speeches that happened but the SPX ended basically flat on the week. We has some weakness on Monday but then rallied into midweek as expected. Thursday was a violent day to the downside with the less bullish ECB news (the dollar also took a pounding). Friday was equally as violent to the upside. All this equaled a .03% gain for the week.
Short-Term:
We still did not close above or below the 2 large weekly bars from November (202 and 210.50 respectively). So we are essentially in no-mans land but technically still consolidating so there are very slight bullish edges (see the 2 new targets added this week). However, a sharp pullback here will be considered the 4th push up and should lead to 2 legs down. We do expect a at-least a small pullback or pause to begin as early as Monday.
Note: The large bull move on Friday seems suspicious to us. It felt like a bear market rally with very poor breath. Bulls must try to capitalize on this momentum this week or they might be doomed.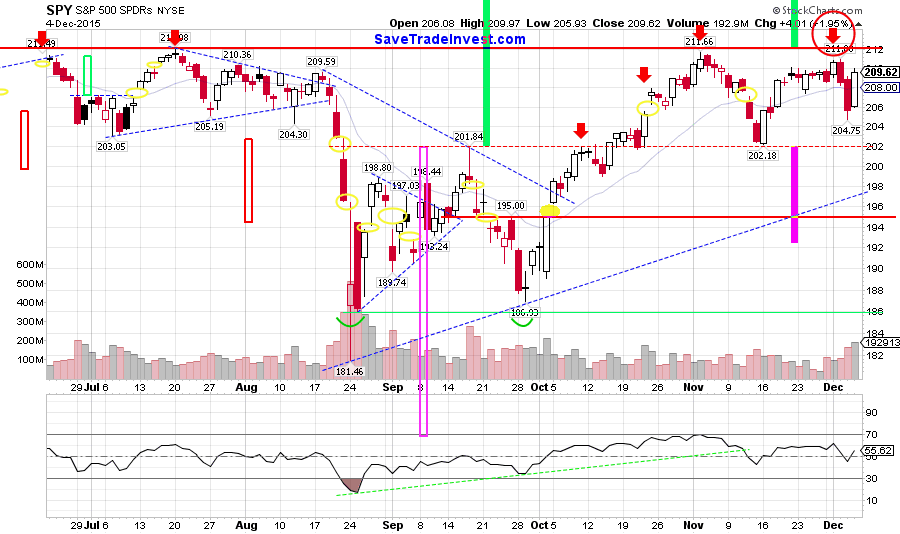 Medium-Term:
Normally, small consecutive weekly % changes should lead to a large move in the coming weeks. Once again we are on the path to test the all time high, which again means bulls are not safe until we see a decisive new high. Even with the large bull attack on Friday, internals actually worsened this week which is still a big red flag. This shows that the market is only being pushed up be a handful of large cap stocks. "IF" the bears can break 202 level or so they could be set up to run the table and try to break out of this long term range.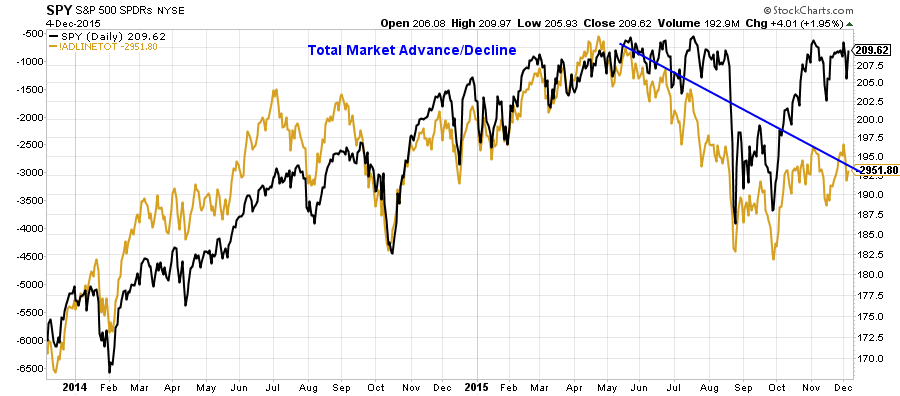 The Calendar:
This week is much slower in terms of news than last week. We should see anticipation start to build for the FOMC meeting in the following week with the chances of a rate hike now at 79%. Also there is a 30 year auction on Thursday so we expect some weakness going to the sale.
Trend Following Models:
My long term models are Bullish.
My medium term models are Mixed.
My short term models are Bullish.
– Trader Tony