Prior week's recap:
Last week went exactly as we expected for the market. The move down on the prior Friday was indeed a head fake. The bulls then rallied all the way into Thursday on low volume trading.
Short-Term:
This week should be another low volume week as bulls try to make one final push into 2016 to keep the market positive for the year. The market will then be closed on Friday for New Years day. We are still coiling in our range and now also in a triangle. We should expect to see small pullback as early as Monday that might test the 204 gap. However, we don't expect much more selling since the big boys don't like to sell into low volume.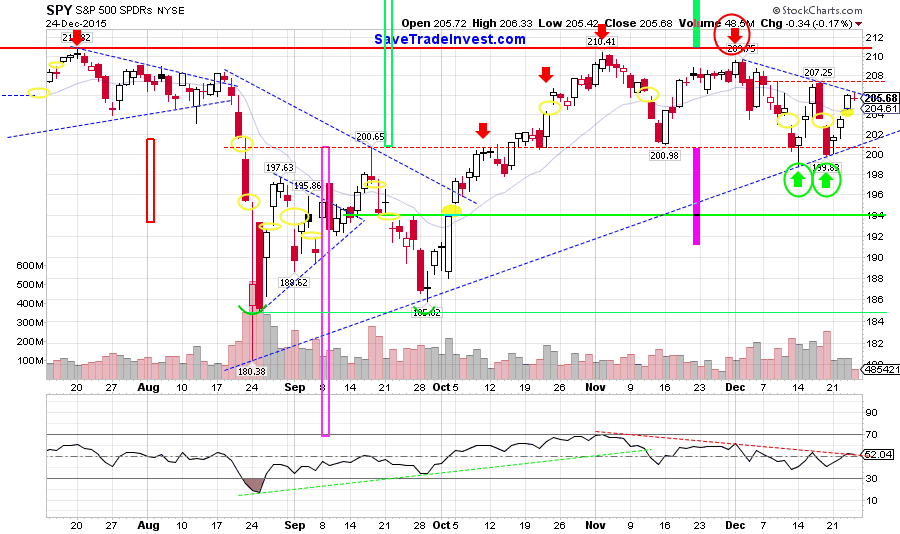 Medium-Term:
So far bulls are doing a good job making the Santa Rally count.  Many charts are beginning to look more favorable for them. They need to keep up the work this week and avoid any large bear attacks. There may be a small double bottom forming, bulls just need to break 207.50 or so to confirm it.
Internals have also improved for the second week in a row. Lets see if they can break the blue trend line. If this continues, the bulls may take possession of the ball and try to score a touchdown with new all time highs.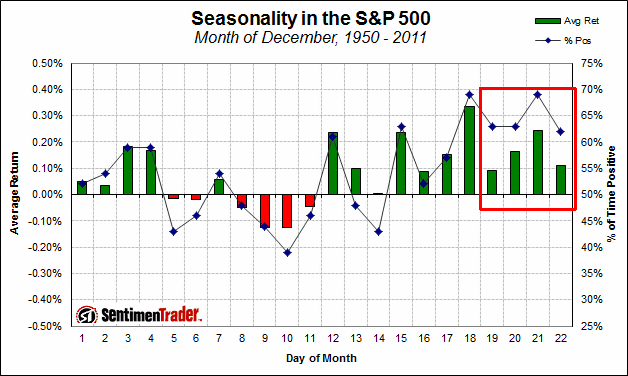 Long-Term:
Long-Term Market Outlook (Updated 12/19/15)
The Calendar:
Another quiet week on the calendar, things should start to pick up again as we enter into January.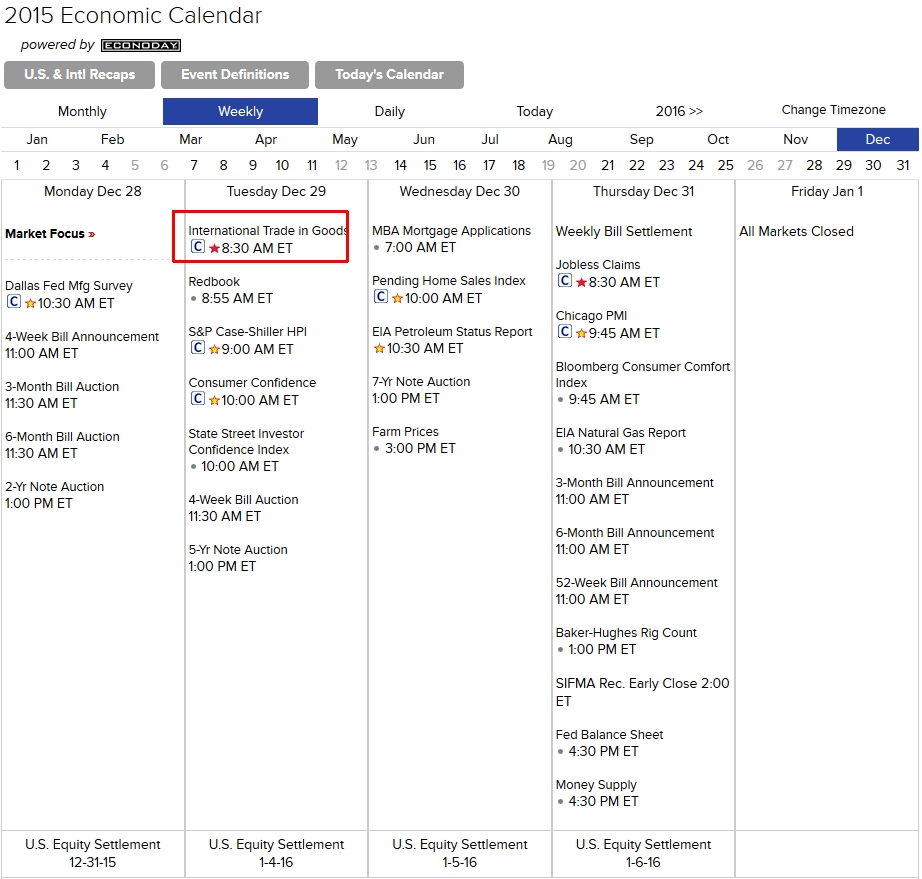 Happy New Year!!!
Trend Following Models:
My long term models are Bullish.
My medium term models are Mixed.
My short term models are Bullish.
– Trader Tony