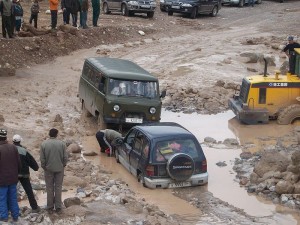 Prior week's recap:
Last week the bulls attacked early in the week (it is still considered part of the 3rd push up pattern). We then saw a little bit of a pullback into the jobs report. Overall we ended the week higher, but the bears were able to have 3 down days in a row. This was the first time since the September lows which shows the bears are still getting stronger.
Short-Term:
We are still very overbought and the bulls dont have the energy yet to make a decisive new high. However, the bears dont have much room to run very far in the near term either. So we are somewhat stuck here. What I am looking for early this week is: if we move higher, I may look to get some puts for a quick pullback. If we have a quick move lower, I may look at getting some calls for a quick bounce.
Medium-Term:
As mentioned above we are very overbought and the best thing for the bulls would be a small pullback that last a week or two before they try for new highs. We also see the bears gaining some momentum with the 3 down days in a row and we still have 3 pushes up with each on getting weaker (sometimes we can see 4 pushes). The 205-206 level looks ripe for an eventual test.
The bulls normally just need to take a breather before trying for the a new all-time high. However, if we see a sharp pullback and the 200 level breaks, it could be a double top which is not what the bulls want to see.
One final thing to note: the week of Thanksgiving begins the most bullish time of the year for equities. However, this year the rate high might overshadow some of the bullishness as we head into the December FOMC meting.
Other Thoughts:
On 10/25/15 with gold around 1170 we mentioned that gold might eye the 1000 level. Today gold is around 1085. This has been a great trade for us and the downside pressure should continue into the next FOMC meeting; as long as a rate hike looks probable. The dollar has also been a key contributor to this trade. It looks poised to test the high from early this year, and if broken we can see a quick spike to 103 or so.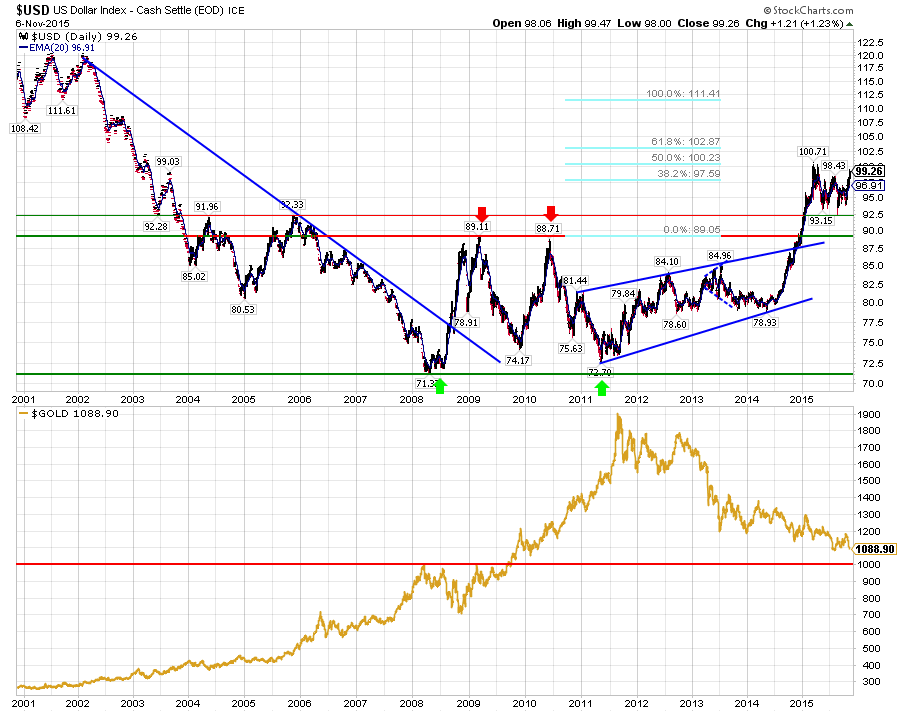 The Calendar:
This week the main focus will be speeches. The market will look for any clues to the December rate hike question.  We also have the 30 year auction on Thursday. With treasuries being pressured lately, look for some market weakness going to that auction.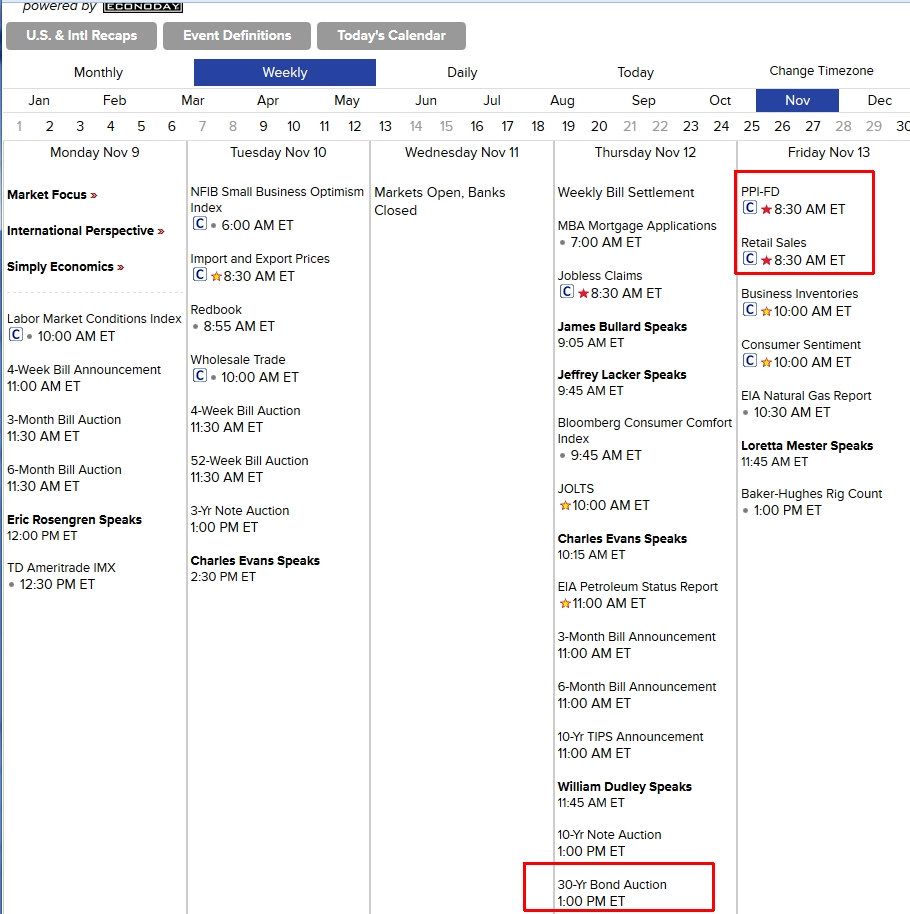 Trend Following Models:
My long term models are Bullish.
My medium term models are Bullish.
My short term models are leaning Bearish.
– Trader Tony