Prior week's recap:
Last week went exactly as planned. We first filled the gap early in the week and then the pullback was bought. The Fed did not raise the Fund's rate as most people expected, so we will do it all over again at the December meeting. It also looks like we will have a debt deal, so that is one less thing for the market to worry about.
Short-Term:
I am expecting the bears to make a push in the next week or so. The rally has been weakening and is somewhat overbought at this point. There is also a 3 push pattern setting up and each push has been getting weaker. This means the bears are getting stronger. The bears need to break the 206 level, which could lead to quick test of 202.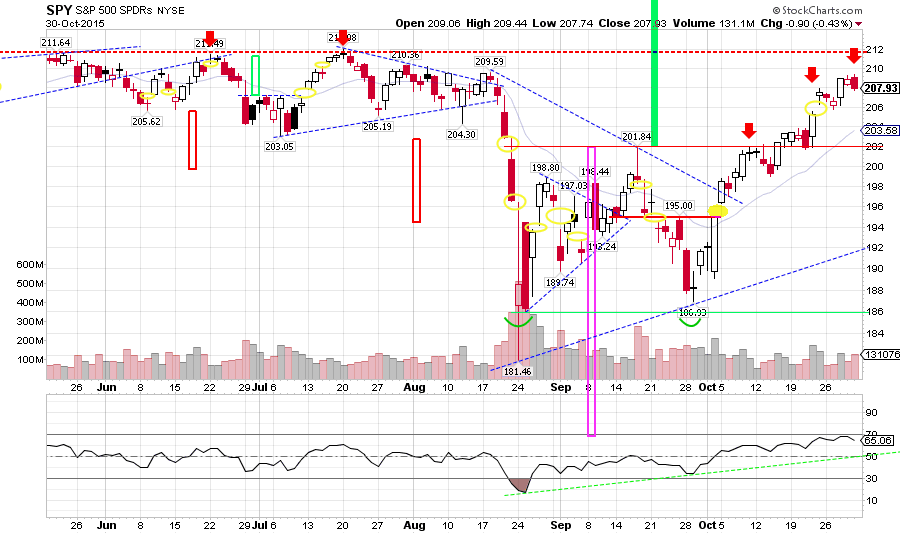 Medium-Term:
The bottom line is: this pullback should be the largest since the September lows but, the pullback "should" still eventually be bought in the next few weeks. The bulls normally just need to take a breather before trying for the a new all-time high. However, if we see a sharp pullback and 200 breaks, it could be a double top which is not what the bulls want to see.
The Calendar:
This week all eyes will be on the NFP report.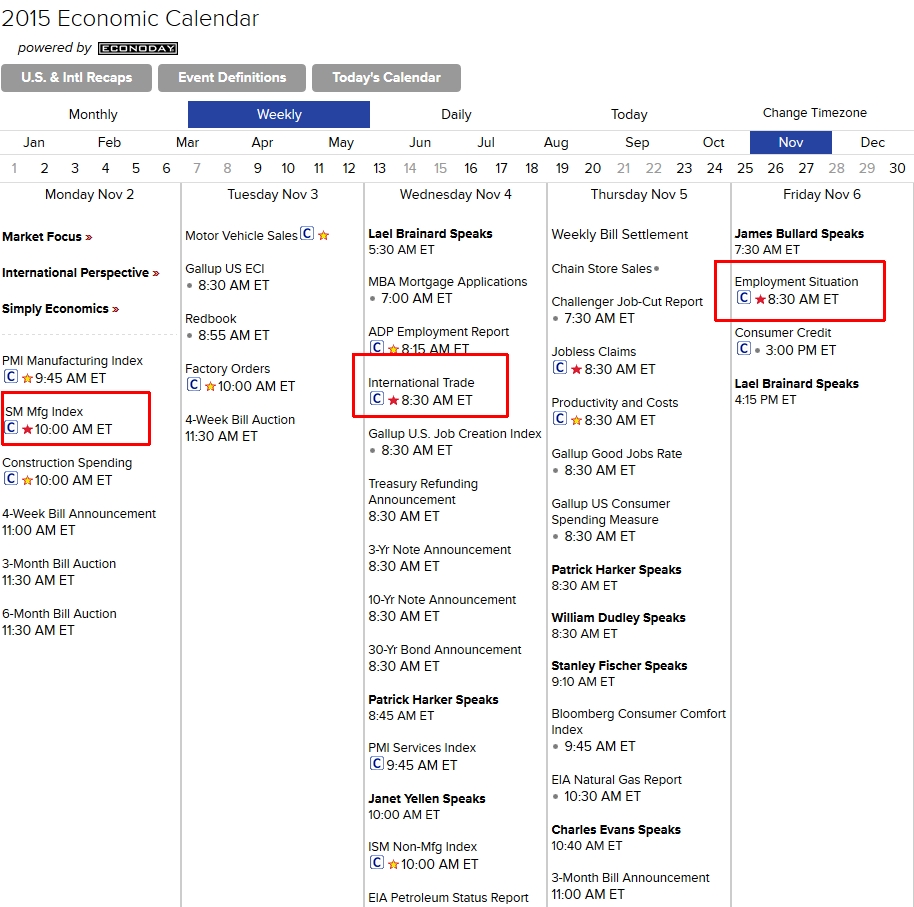 Trend Following Models:
Our long term models are Bullish.
Our medium term models are Bullish.
Our short term models are Bullish.
– Trader Tony