Prior week's recap:
As expected we saw the bear attack last week. Bears were stuck early in the week but the push up on Tuesday and Wednesday helped open up the road for them. The 205 – 206 level was tested and broken with little resistance, that showed the bears were extremely aggressive. Friday after the close we saw the horrible attacks in Paris which will be in the spotlight this week. Our prayers go out to everyone affected by that savage attack.
Short-Term:
The bottom line is: we should see a bounce fairly soon. With the attack in Paris, it would not surprise me if we see a gap down on Monday or atleast when futures open Sunday night. If this does happen, we will be looking to get long at some point for a trade into Wednesday. The 201-202 level should be a good level to look for bulls to counter attack. However, we will then be looking to short a bounce for a second leg down.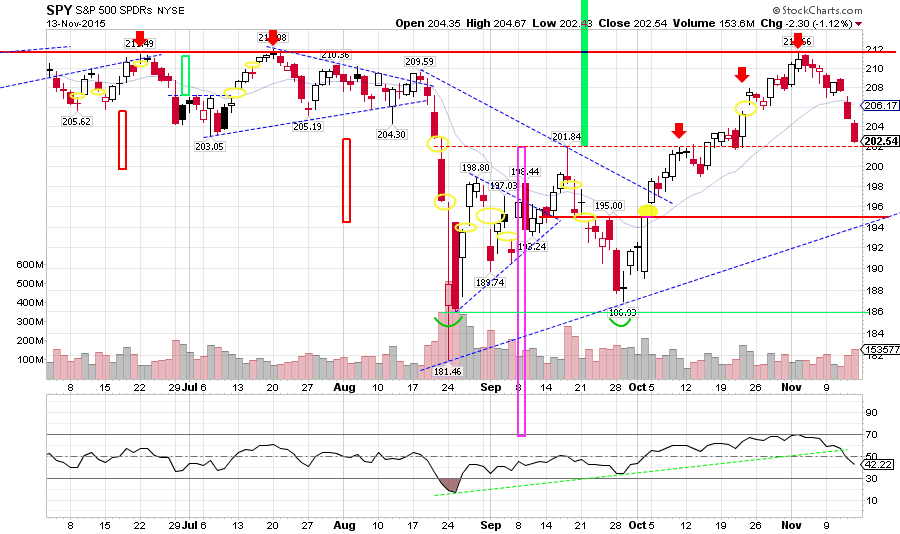 Medium-Term:
We have been expecting a pullback for the last couple of week and we finally saw it come to fruition. We mentioned that normally this pullback should be bought, and it still should. Nonetheless, now we need to keep an eye on a possible double top. The pullback has been more aggressive that I would like to see at this point. Officially, the 186 level would need to break for the double top pattern to be live, but if 200 level breaks that would be a big warning sign. The last key level for the bulls to hold would be 195.
The Calendar:
This week the spotlight will be on Paris and that should overshadow much of the economic news (at-least early in the week). I would also keep an eye on oil as we should see a rise in tensions in the Middle East. The other focal point will be the FOMC minutes on Wednesday.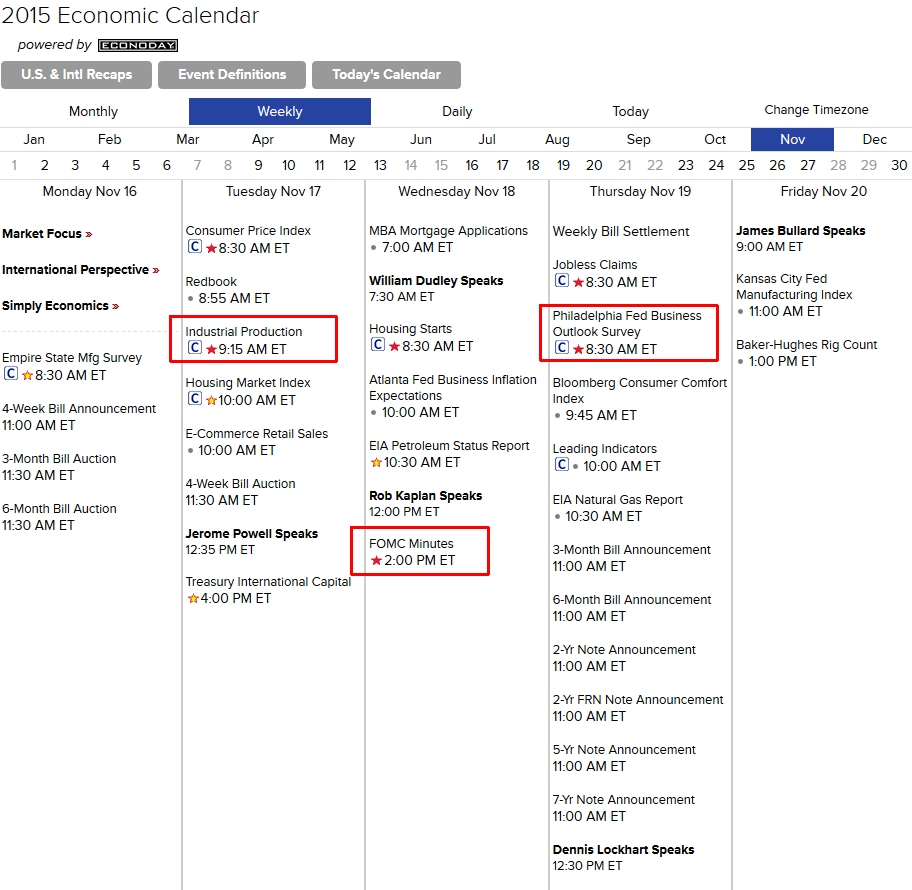 Trend Following Models:
My long term models are Bullish.
My medium term models are Mixed.
My short term models are Bearish.
– Trader Tony