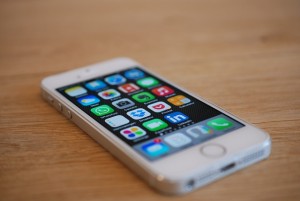 Money management apps not only make it easy for you to manage the financial aspects of your life, they also give you insights into your spending habits. In this article, we summarize our three favorite money management apps available on the market.
Mint
Mint helps you keep track of what you spend and when you spend it. The app also helps you categorize expenses so that you get a better picture of your spending habits. The app also keeps records of all transactions that go through your account. It will also notify you if you are close to, or go over budget which is very helpful. Overall, get a good overview of all your account details, budget and investments in one convenient app.
Mvelopes
Ever wanted to conquer those financial goals? Mvelopes is an app that functions similar to a financial guide to reach your long term financial goals. Similar to Mint, it also syncs to your bank accounts to help you manage your finances in a streamlined way. It helps you track every transaction you conduct and make you more self aware of your spending habits. It asks you to define an income and create a budget before you start using the app.
Mvelopes separates your budget from your net worth and maintains a budget that is within your spending limits.
Home Budget
Home budget is a superb app for controlling your budget. Not only is the app color coded with a clean and simple interface to manage all the different types of expenses, it also boosts a speedometer styled comparison of your current month's expenses to your budget.
No matter what your expense type is, there is a place for it on the home budget app. It can handle expenses, bills, income, budget, reports, accounts and various other types of financial transactions.
The app is especially beneficial to freelancers who need to keep records of their clients and can provide them with a clear picture of their monthly income.
This post is in response to Harper's question a few weeks ago.
– Guest