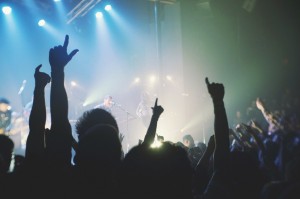 I think one of the biggest struggles that a person comes across while saving is how to maintain an active social life. The healthy social life – healthy bank account balance can be hard to achieve for many people. I'm here to tell you that you can go out with friends and family and enjoy a night out on the town without blowing away your entire paycheck in one night. As stated in the previous "Savings – How to Start" article, there is no need to become a monk. You just have to be reasonable and money conscious when it comes to having a healthy social life.
Here is a cheat sheet for a savings filled social life:
Be on the lookout for bar happy hour deals near your job or home. Some places offer a "2 for 1 deal" or drinks discounted at half the price! Some of these deals also include food. You can have your dinner and that much needed after work cocktail together.
Share a cab home with people who live near you. That way you can split the cab fare in 2 or 3 ways and it will save you a few extra dollars.
Check out your job's recreational website for any discounts or coupons on movie tickets, theatre & museum passes, restaurants, and even vacation deals.
Research websites that post free events taking place in your city. These can include concerts, street fairs, or plays.
Going on a picnic is a great alternative to eating out at restaurants. Just pack a basket and blanket and go to the park or beach. Not only will you be saving some money, but you will also be getting some much needed fresh air and Vitamin D!
Take turns with friends and family hosting "dinner parties." It's cheaper than going out to eat and can be a much more personal and fun experience.
If you find that you cannot resist dining out, go ahead, but do so wisely! Websites like eatdrinkdeals.com offer coupons and deals on select restaurants, bars and cafes. Some even offer $25 gift certificates that you can purchase for $10!
One word: Groupon !
Be sure to come back and check out future articles on more tips on where to get the best deals for classes, concerts, and sporting events going on in your city and how you can be a social butterfly without breaking the bank. And as always, please give us your feedback in the comments section!
– Ms Trader Tony