Last week, we expected the bulls to have the edge early in the week. That is exactly what happened prior to the Fed. After the announcement we saw a quick spike to 202, but the bears were able to repel the attack. However, it would have been better for the bears if they could have completely filled the open gap around 202.5.
This week, a break of 194 triggers a short setup. Ideally, for bears it would be better they wait until the end of the week to break this level. The bullish move last week was fairly strong and it would not surprise me to see a little more bullish action by midweek with another leg up. I have updated the targets on the chart. The triangle target is still active until 194 decisively breaks, then the bear's target becomes effective. Also, historically the next 3 weeks are the weakest of the year. This lines up well with our medium term outlook posted last week, so no need to repeat it.
This week's main market moving events will be the Janet Yellen speech on Thursday and the GDP report on Friday.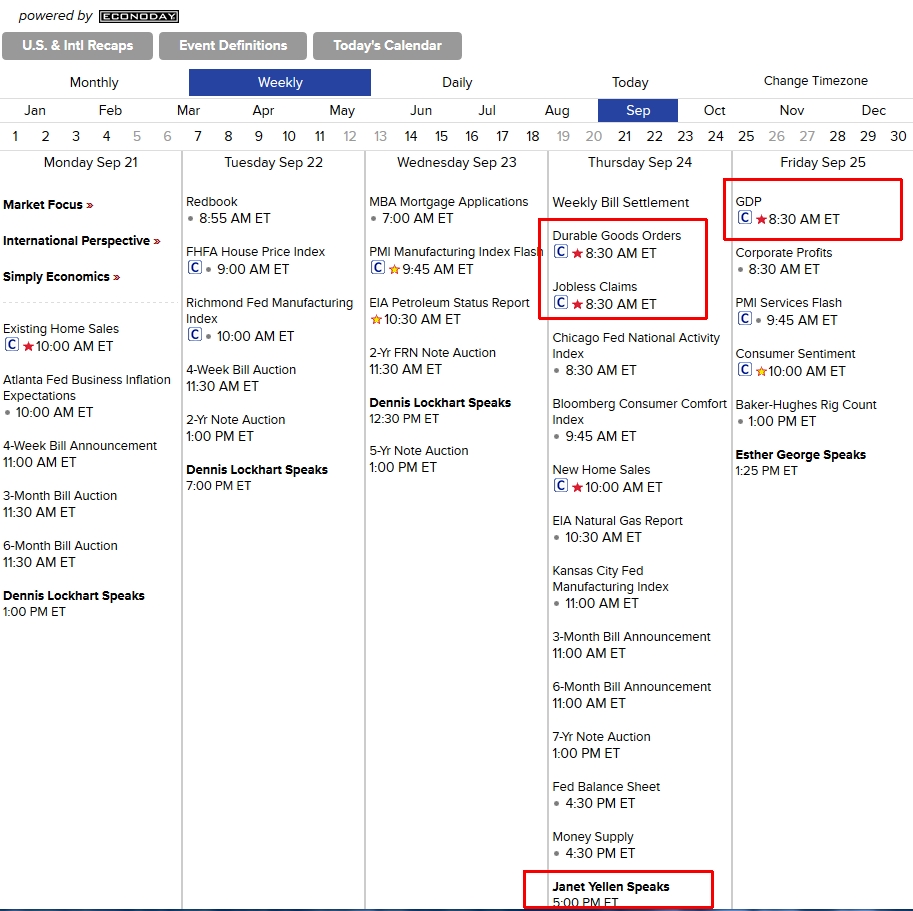 My long term models are bullish(warning issued).
My medium term models are mixed but leaning bullish.
My short term models are mixed.
– Trader Tony