Prior week's recap:
Last week, we broke the 194 level a little earlier than we would have liked for bears, but they were still able to close below that level. The old triangle target was invalidated and the bearish target is now active. The GDP report came in a little higher than expected but  the rally fizzled as the market is not currently focusing at past results. Also, the John Boehner resignation throws extra uncertainty into the upcoming debt debate.
Short-Term:
This week bears need to keep the market under 195 to stay in-control on the short term. I expect the market to pause some early in the week with a slight bullish bias. Currently, bears do not have that much room to run yet (across the broader market). However, heavy wights have slightly more room at the moment. So if we do see some red early in the week, it will likely be lead by heavy weights, but we should see a bounce shortly thereafter (which could be a nice quick trade). Overall, the bear target is in full effect unless bulls can break into the 202-206 range.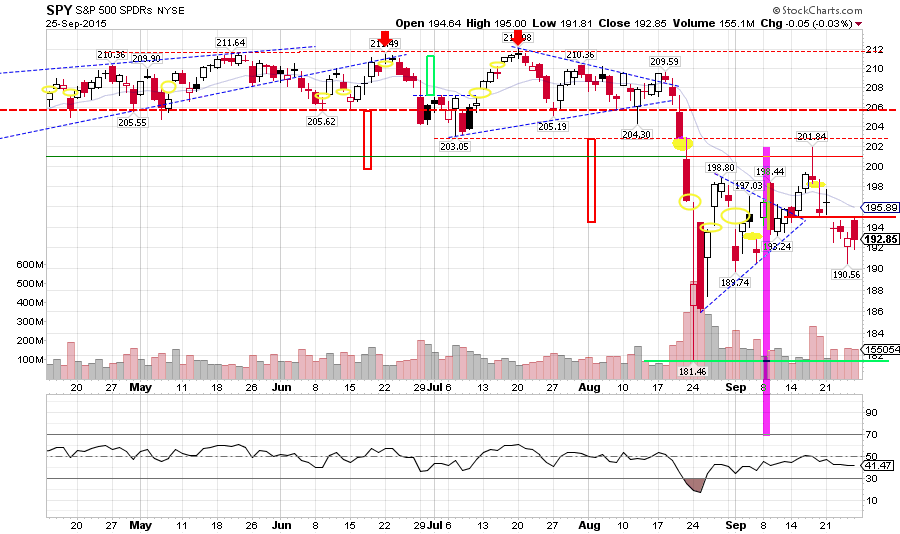 Medium Term:
As stated in the Labor Day update: we still think we will have a closer test of the panic low over the coming weeks. This will likely take place with a break of the previous week's low. The next couple of weeks are also historically the weakest period of the year.
Something to note: at the end of September and beginning to middle of October, we will once again enter the corporate buyback blackout period. As you can see from the chart below, buybacks have taken over where the Fed left off. However, corporations can not buy back shares in the weeks surrounding their earning release. This leaves some of the biggest buyers out of the market. Therefore we believe that if we stay near the current levels over the next couple of weeks, this may be the time when the bears attack again. If not, bulls may retake control around the Halloween time frame.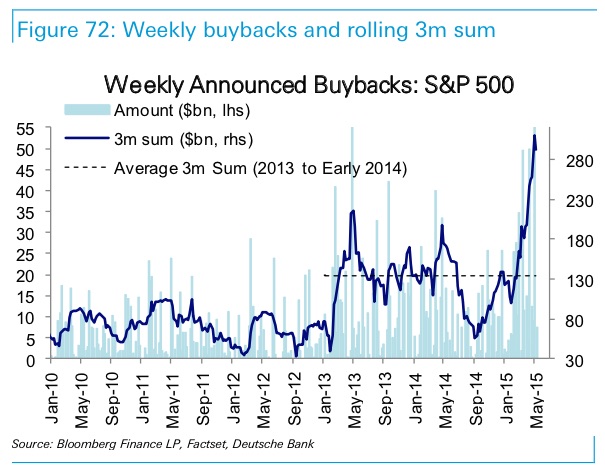 The Calendar:
This week we have a lot of speeches, the biggest being from Queen Yellen. Lets hope she is in better health than last week. Also, the biggest event will be the Nonfarm report on Friday. Any weakness with the employment situation will really start to spook the market.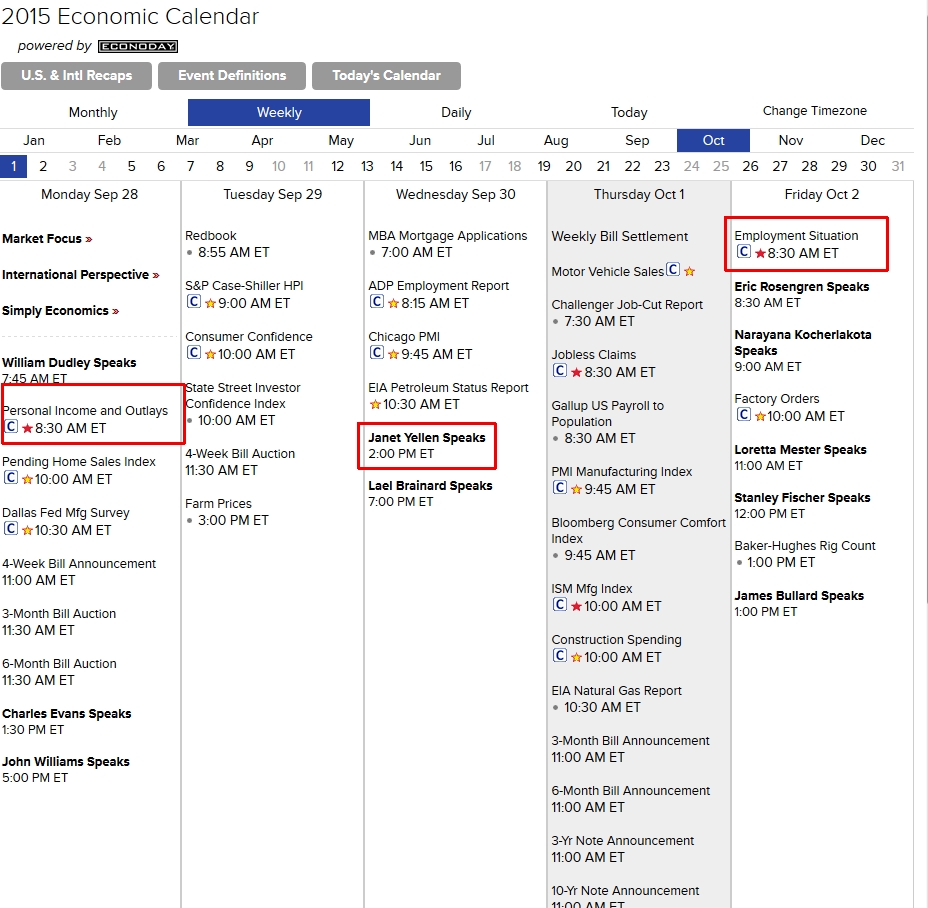 Trend Following Models:
My long term models are bullish(warning issued).
My medium term models are mixed but leaning bearish.
My short term models are mixed.
– Trader Tony