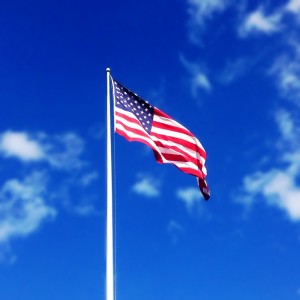 I hope everyone is enjoying their Holiday Weekend!
Last week, we expected the 200-204 level to hold the rally and we ended up stalling right at 200. We then expected to fill the 195 gap and that was also completed. Then on Tuesday, we noted we might be starting a triangle formation and that is exactly where we are now. Overall, the selling was a little stronger than we expected for a holiday week but it was still much less volatile than the week prior.
For this week, we expect some type of bounce early in the week since some of our bounce models are triggering. We have yet another gap around 194, which we suspect will be filled with that bounce. Next up will be the completion of the current triangle pattern. The actual direction should be known by end of the week or early next week; but watch for a false breakout. Normally, this type of pattern should lean bearish and break to the downside about 60% of the time.  I have put both targets on the chart.
We still think we will have a closer test of the panic low over the coming weeks and months. Something to note: at the end of September and beginning of October, we will once again enter the corporate buyback blackout period. If we are still near the current levels this may be the time when the bears attack again.
I also wanted to point out the importance of the October lows. A decisive break of those lows would be the first real downtrend on the weekly chart since 2009. This would essentially be step 1 of a bear market, so that is something we will analyze further if it develops.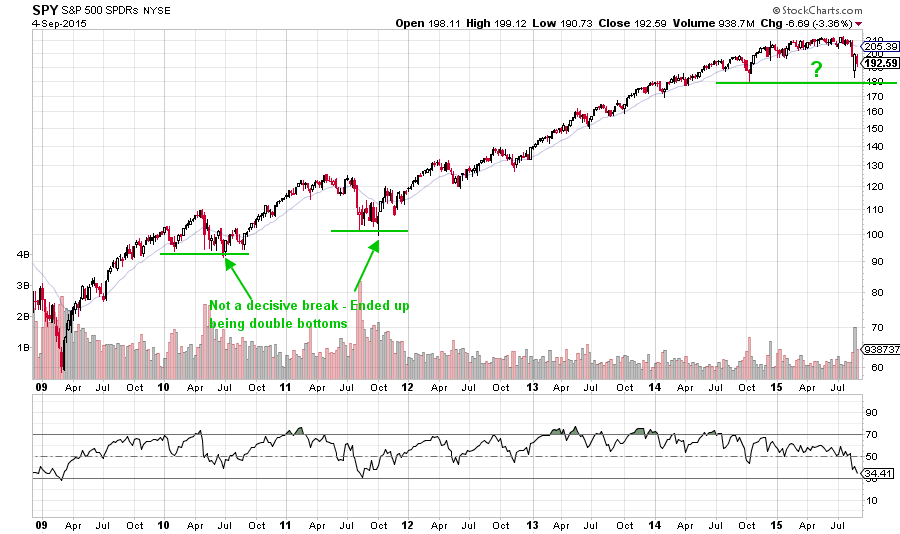 This week is pretty quiet in terms of the calendar. We may see some weakness on Thursday going into the 30 year auction. Also, we may start paying more attention to the weekly jobless #s to see if the oil and gas sector layoffs start to creep in. We think we will start seeing an increase in bankruptcies in that sector this fall.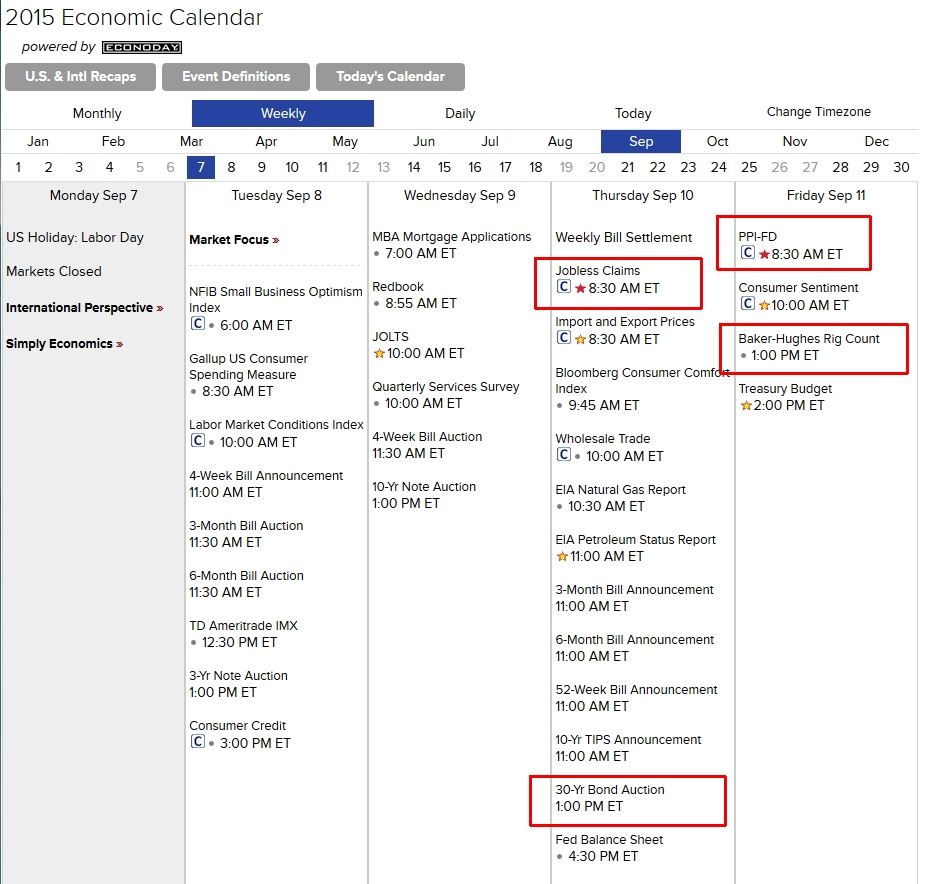 My long term models are bullish(warning issued).
My medium term models are mixed.
My short term models are mixed.
– Trader Tony