So making the website took longer than expected but we are almost done. I should be getting back to my posting routine shortly.
In my last post at the beginning of August I mentioned that the trading range we have been in for most of the year should be coming to an end very soon. I also mentioned that bears were gaining the edge in the range. Below is an updated chart which shows that the targets were mostly fulfilled on the down side.
Normally, the spike low should be retested in the next few weeks or months so beware of that. However, with all the cheap money and central bank intervention we are not in normal times so I will update you as the weeks go by. Also, this weeks close was a good reversal bar so the upcoming week may be green as well. Then we will see if the bears can attack again.
This week, 200-204ish level should prove hard to break. This should stall the rally. I would then expect a pullback to at least the open gap around 195. However, a strong break over 204 could be very bullish, so that is the line in the sand for bears.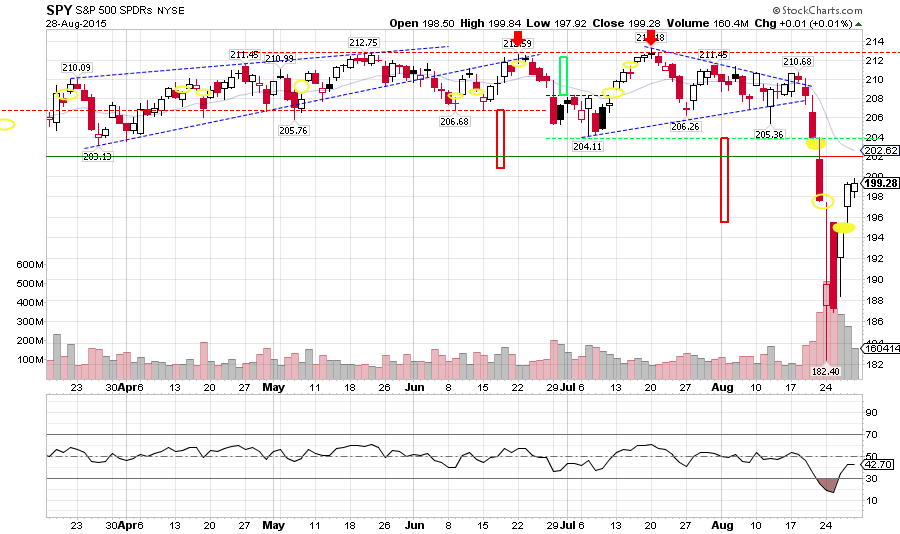 We have a lot of reports this week. The most important being the Non Farm on Friday. Also, look for hints from the Fed about pushing back the rate hike.
Something to note is that China is likely heavily supporting their market this week before a huge military parade on September 3rd so it should be a quiet week from them.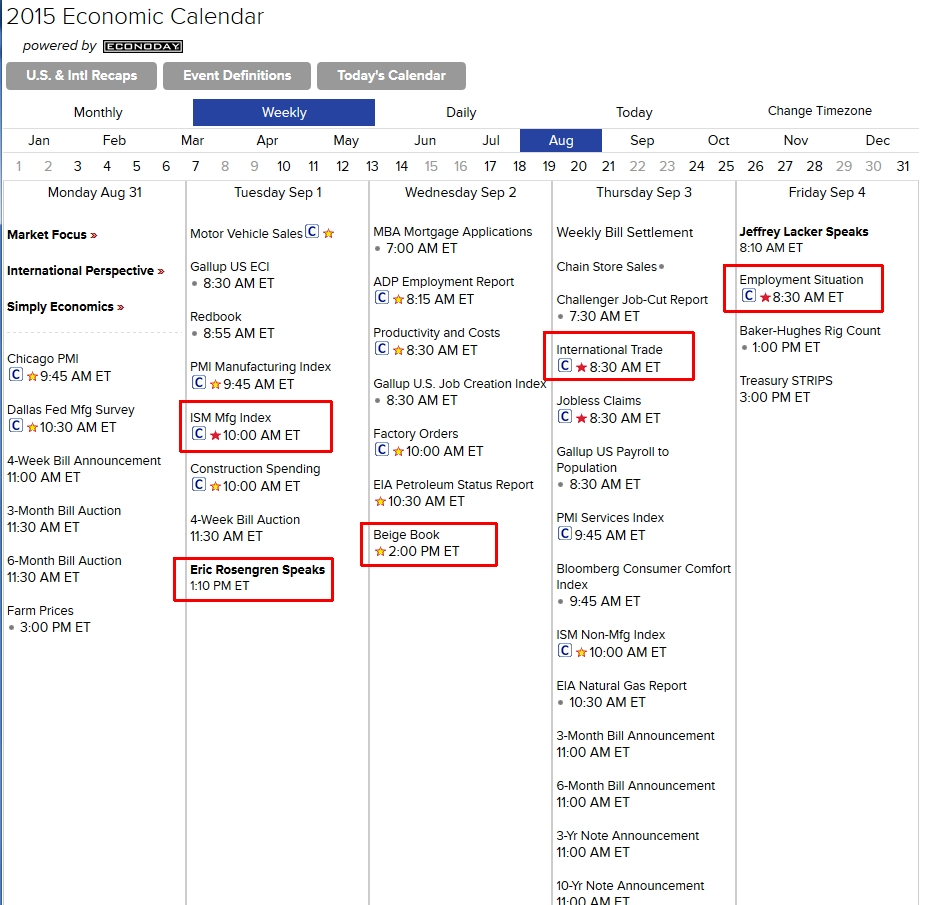 My long term models are bullish(warning issued).
My medium term models are mixed.
My short term models are bullish.
– Trader Tony