We ended last week with another relief rally as we expected. We saw a nice 25 point bounce off the lows. I think this week will be somewhat calmer as we wait for the next catalyst.
On the daily chart, we are currently in a makeshift range. At this point whichever side is tested next will likely see a breakout. I think there is a better chance that we see a small pullback tomorrow (without substantial news) so a breakout might have to wait till the middle of the week.
If we do see decent follow though on this rebound, I still think the bears will return in the coming weeks, unless we have a decisive break of the all time high. So I will be looking to open up a short position with a stop slightly above the all time high.
This week we have many small reports that could add some extra volatility. Queen Yellen will also be speaking twice this week.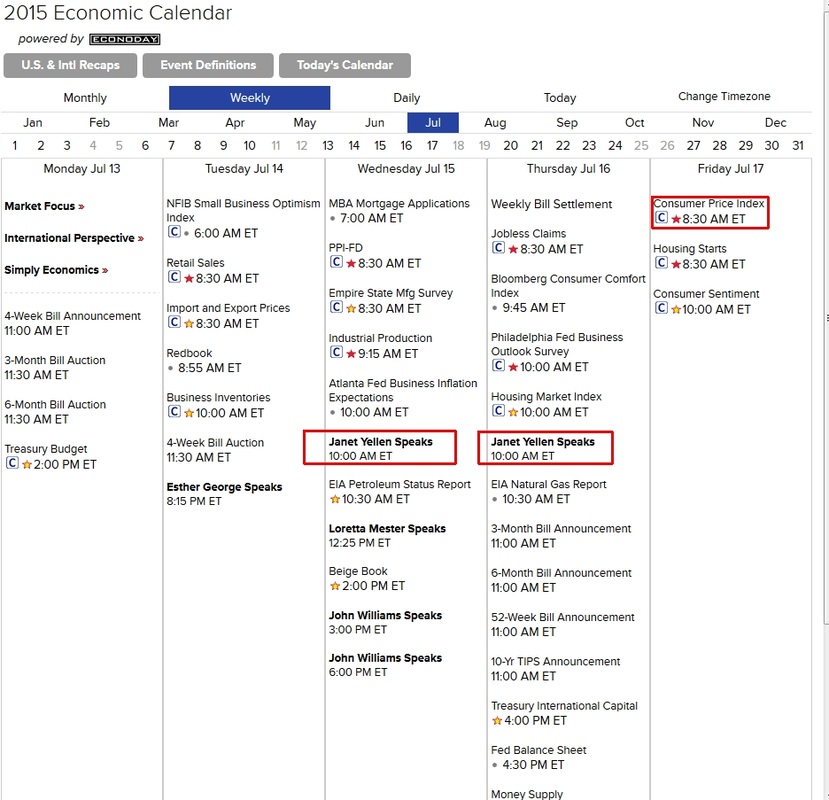 My long term models are bullish.
My medium term models are bearish.
My short term models are bullish.
– Trader Tony