We had the NFP report on Friday which was better than expected but the market sold off. Once again, bad is good and good is bad. We hit 66% of the triangle target @ 208.95 so that target could be considered met. The current consolidation is slightly bearish with a 208.5 target. However, some of my indicators are showing that in the short term, bears do not have that much space to run. I think if we do fall in the first part of the week we could see a decent bounce. This may be an interesting quick trade for me to take and I will keep a close eye on it. If this is indeed the case, and the bounce is relatively weak, it may be the fourth push up discussed in last weeks update.
The dollar closed the week @ 96.36 but it showed some weakness. Lets see how it holds up this week. Even with the slight dollar weakness, as expected, gold started to sell off closing $20 lower this week. It may pause here a bit, but lets keep an eye on the dollar to see if this trade can take off.
Nothing new in the long term. However, I have been thinking about how the sell off in bonds might effect equities, but I think I will make a separate post about this during the week.Finally, this week is fairly slow calendar wise. Sometimes, we do see weakness going into the 30 year auction so that is something to note.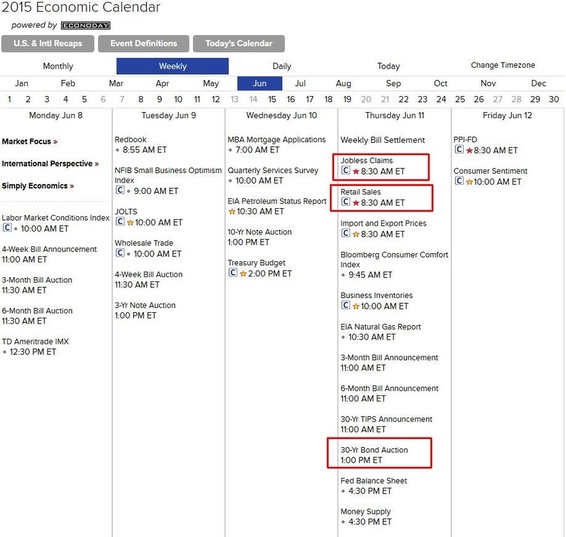 My long term models are bullish.
My medium term models are mixed.
My short term models are bearish.- Trader Tony