Last week played out exactly as we planed. Weeks like that are just easy money.  We were down about 25 handles at one point on Monday but we then bounce into and on Tuesday. Then, since the Fed did not seem bullish about a rate increase at the next meeting, we continued higher. Friday we had a little bit of a pullback, which makes this a key week.
We still have a chance to put in an intermediate term top with the 4th push up, but chances have decreased for the bears. Right now I am in wait and see mode as we need to see more bars. Many of my models/indicators are turning bullish, but since Friday was a triple witching OpEx, some of the data is not as accurate as it would normally be.
So…when also else fails, we look at price action.  On the daily chart, my line in the sand is 214 or so. If that break bears will most likely have to start over. Overall, There will probably be another up leg early in the week, and bears must hold that level. We also have a small double bottom ongoing, with a target around 215 which is something bears need to fail.
I also see some of my indicators coiling so a big move may come over the next few weeks, we just need more information before we know bull or bear.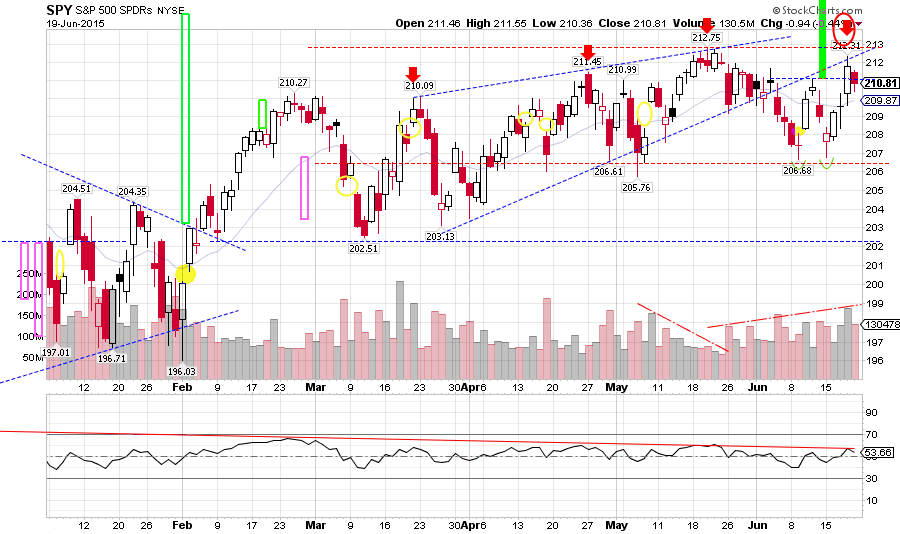 With the action in Greece, this could be a key time for the dollar. There could be a double bottom going on but if the 93 level gets tested again it may break and we could see 90-91 pretty quickly.
I also may write more of a comprehensive post on bonds later this week.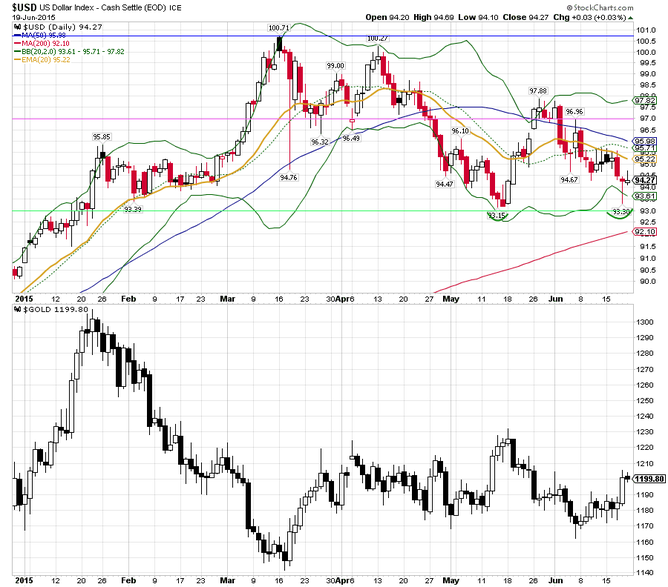 This week we will obviously need to keep an eye on Greece as there will likely be market moving information Monday morning. We also have the GDP report on Wednesday.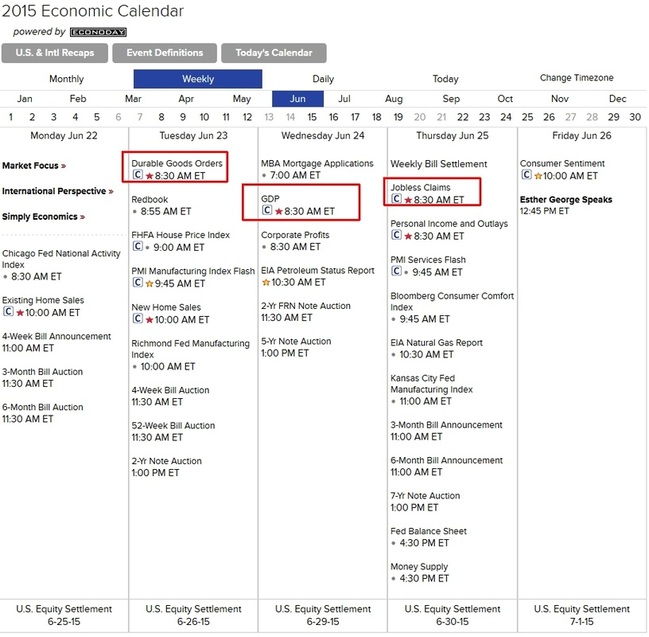 My long term models are bullish.
My medium term models are mixed.
My short term models are bullish.- Trader Tony