So we had the pause on Friday as expected which helps gather energy for a break out, but some internal signals are still not confirming yet which should make us a bit cautious.
I would like to see the BPs start turning up as they have been lagging considerably in the last month. You can also see how much new highs have been lagging the market, which is saying that the current rally is not very board based.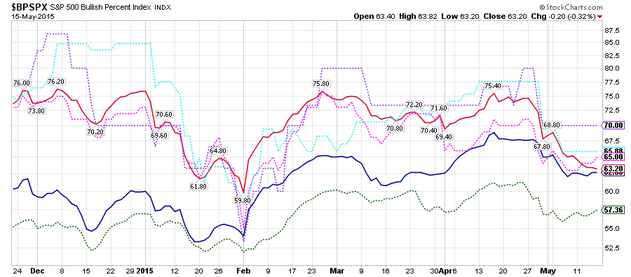 You can also see the other indices lagging the SPX, most notable is the transportation sector which has long been known as a bell weather for the market.
Another thing to keep an eye on this week is the dollar. It is getting ready to test the break out point at about 92.5. The dollar has had an ugly reversal and needs to start to regroup if the bullish trend will resume again. A break of 88 would turn the trend bearish.
The dollar reversal has of course been bullish for commodities, but after 9 up weeks they may be due for a pullback especially since the dollar may regroup here for a bit.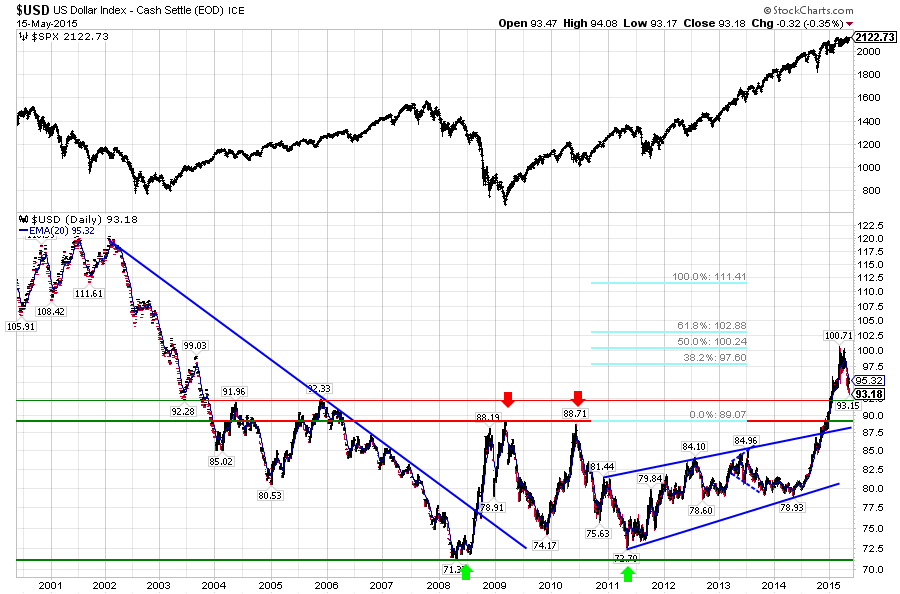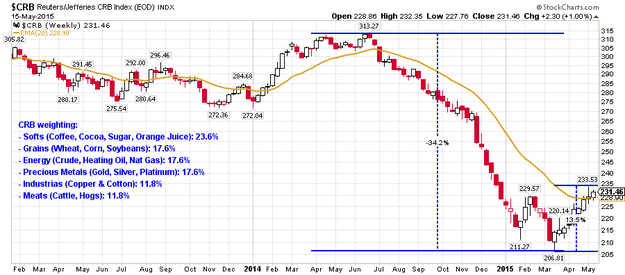 Finally, I leave you with the weekly economic calendar. No serious market moving events this week. Watch out for the Fed Minutes and Yellen's speech.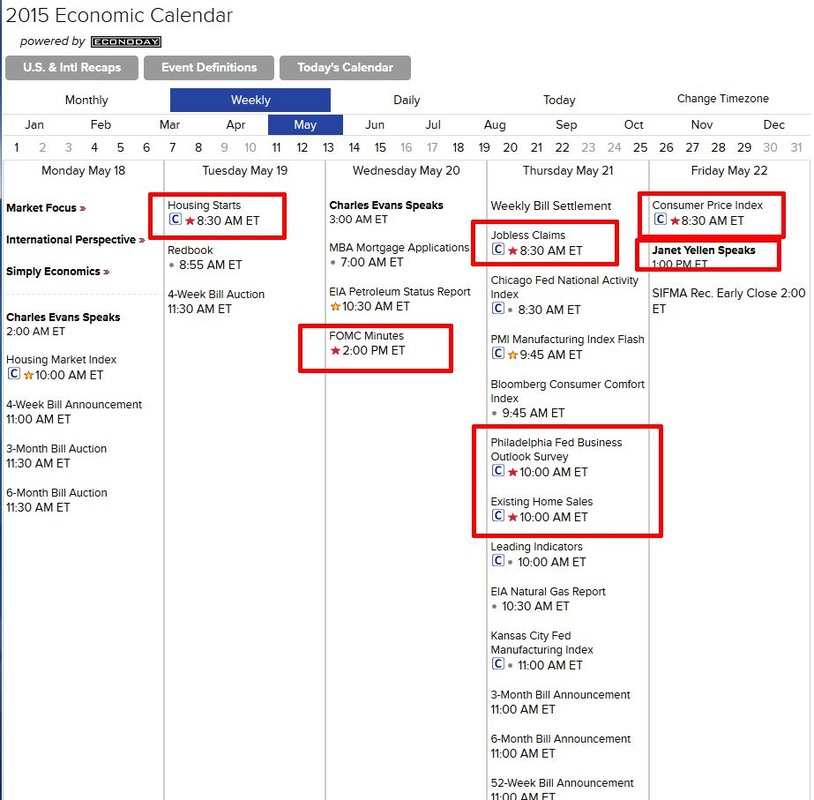 My long term models are bullish.
My intermediate term models are mixed.
My short term models are bullish.
– Trader Tony