Some volatility came back to the market this week. We hit my 211 target right off the gate on Tuesday and closed the week right at 211.14. We also saw a rally in bonds (TLT) as expected.  This week I am a little more neutral as we are currently in a triangle pattern on the 60 minute chart. A close below 210 this week should give us a test of the 207-208 level. Then, we may see a retest of the all time high. However, that may be the fourth push up, and if it is weak, it may be a good risk/reward for a short. I will keep you updated.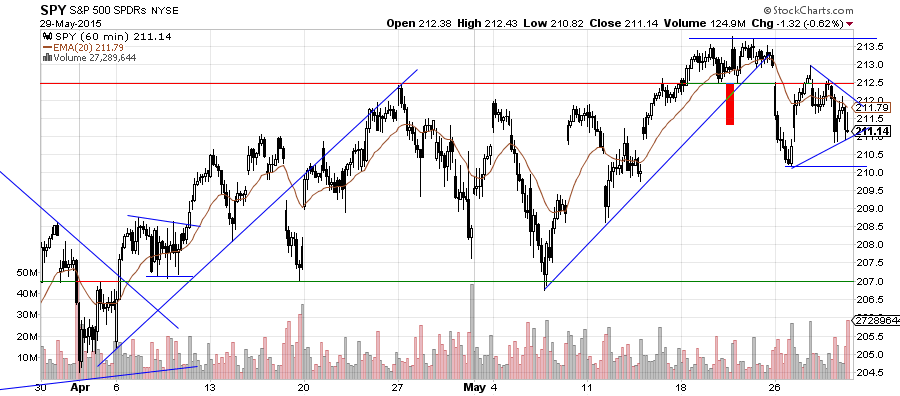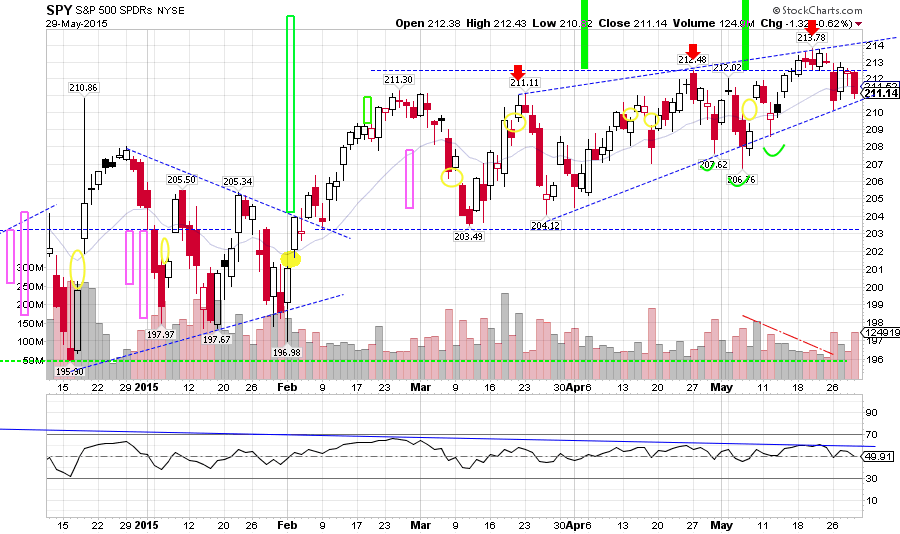 The dollar is right at my 97 level. It had some strong consolidation this week. If it can hold above 95.5 or so again this week, it may be setting up for a retest of the high.  At that point commodities would then likely test their March lows. If the dollar does stays strong, I am looking at a possible Gold short for a test of the 1000 level. Hedge Funds have really gone long metals this month, and if they bail,  we could see a quick down move.
The one commodity I would stay away from right now is oil. I think it is fairly valued around $50-$60 with the weak global economy. However, with ISIS not going away, you cant rule out any serious overnight surprises.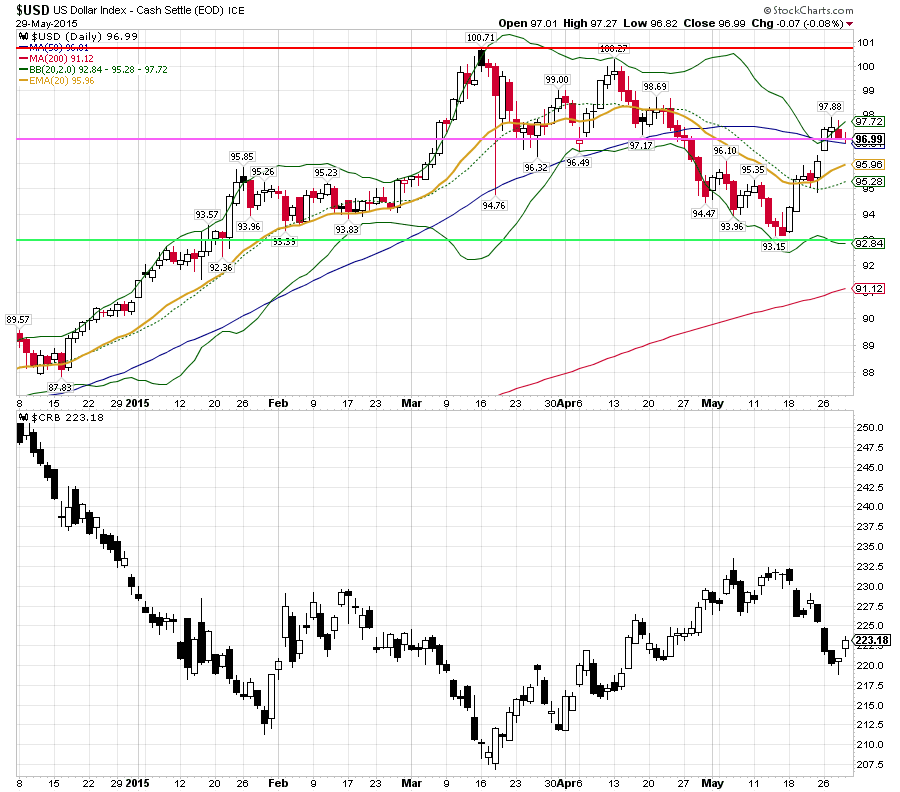 As far as the long term, there is nothing new and still keep my call to be prudent.
Finally, in this week's calendar, the biggest market moving data will be the Non-Farm payroll report and don't forget to keep an eye on Greece.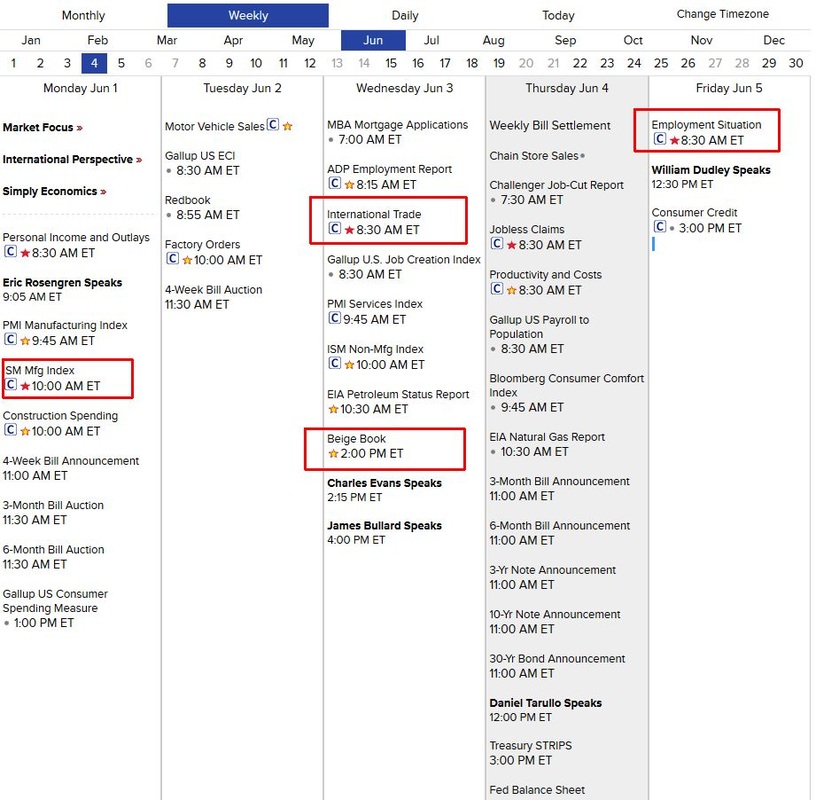 My long term models are bullish.
My medium term models are mixed.
My short term models are bearish.
– Trader Tony